I was about to give you this recipe for delicious Baozi last week but something came up. I already wrote a text about the old food photos on my Dutch blog when I saw there were quite some photos missing on my Dutch blog.
Oh no! How could that happen?
Well, that was my own stupid fault.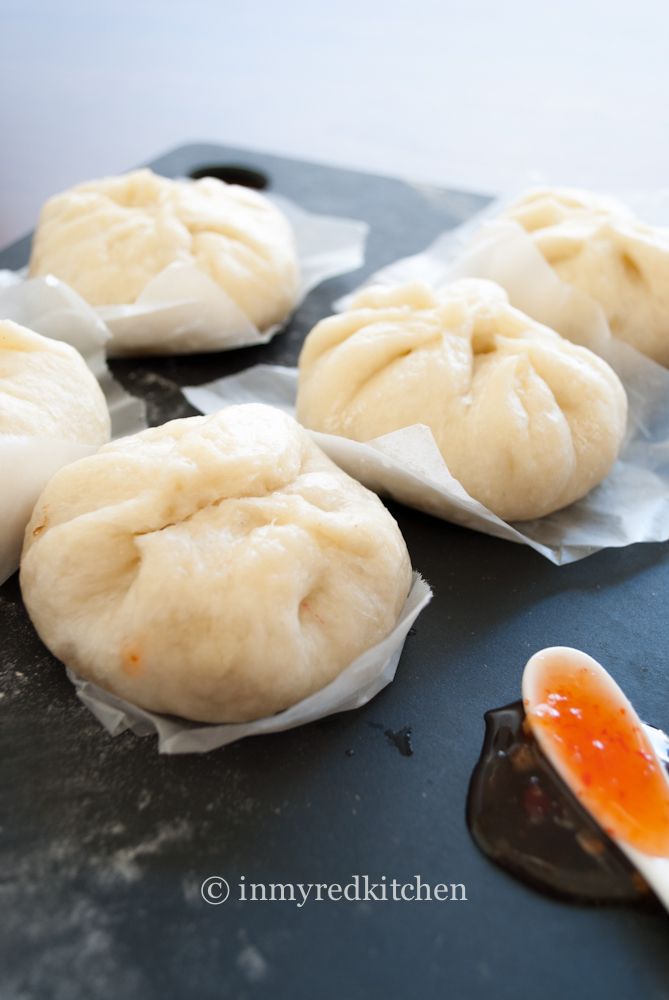 I started blogging on inmyredkitchen.wordpress.com in May last year, but after a few months I bought the url inmyredkitchen.com so all the posts were redirected. Almost a year and some changes later (I will not bore you with the whole story) I'm writing two blogs now, one in Dutch and this one in English.
But a few weeks ago I noticed this blog on the WordPress domain still exists, so I looked up the login codes and started deleting the blogposts. I could easily do that because all the blog posts were transferred to inmyredkitchen.nl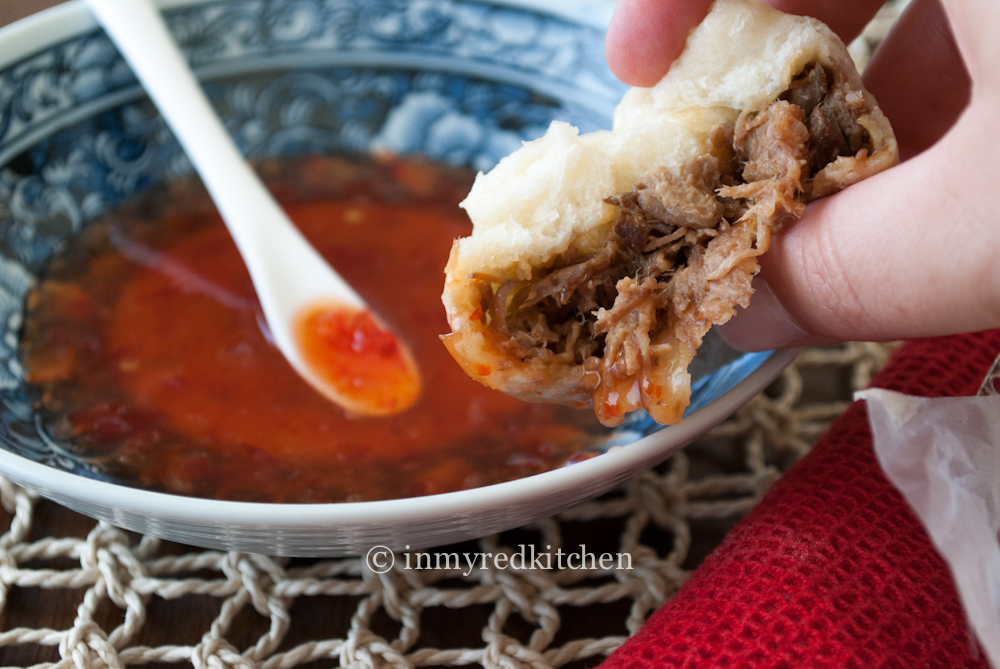 And when I was finished doing that I started deleting the 300+ photos. I remembered P and I had spent a day checking all the photos when transferring the blog to the .nl domain and making sure they had the right url.
I don't know what went wrong because a day after deleting all the photos I found out all those photos were missing in the blogposts on inmyredkitchen.nl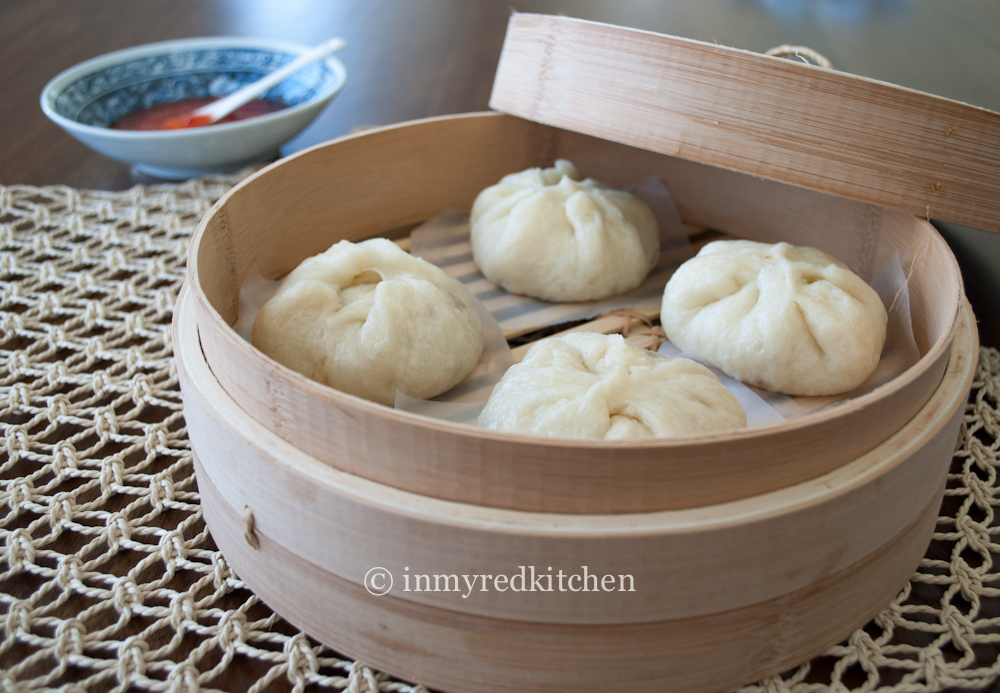 So… I spent a few days fixing this. A boring job, but on the other hand it was really interesting to see how my food photography has improved! I worked through all these photos from old(er) to new(er).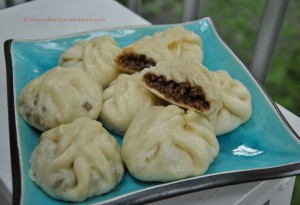 Wow I have learned a lot the past year. And since you're never old enough… There's always something to learn so I have the feeling I'm not done yet 😉
I also learned that your camera lens can break when you let your camera slip out of your hand 🙁
I ordered a new lens while the other is in repair and the day after this lens arrived I started cooking again! I made some Chinese Pulled Pork overnight to use as a filling for these baozi. And I made this beautiful Tarte Tatin with Fennel, oh my it was good!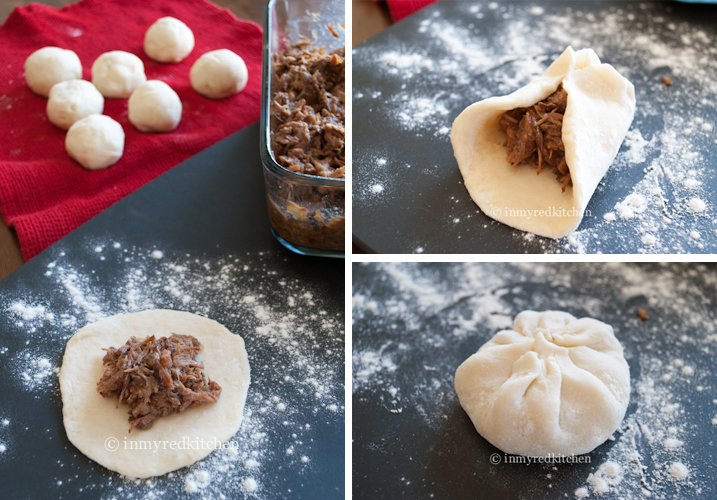 But these baozi are also delicious! I'm a bread lover, I love bread in every form. For this recipe you make dough, form buns and fill that with pulled pork or something else and steam the buns in a steaming basket. The bread is so light and fluffy, it goes so good with the soft and tender pulled pork.
This recipe makes 16 baozi. I know, it's a lot! Just let them cool down and store them in the freezer. To prepare them just steam them again in the bamboo steamer or heat them in a microwave.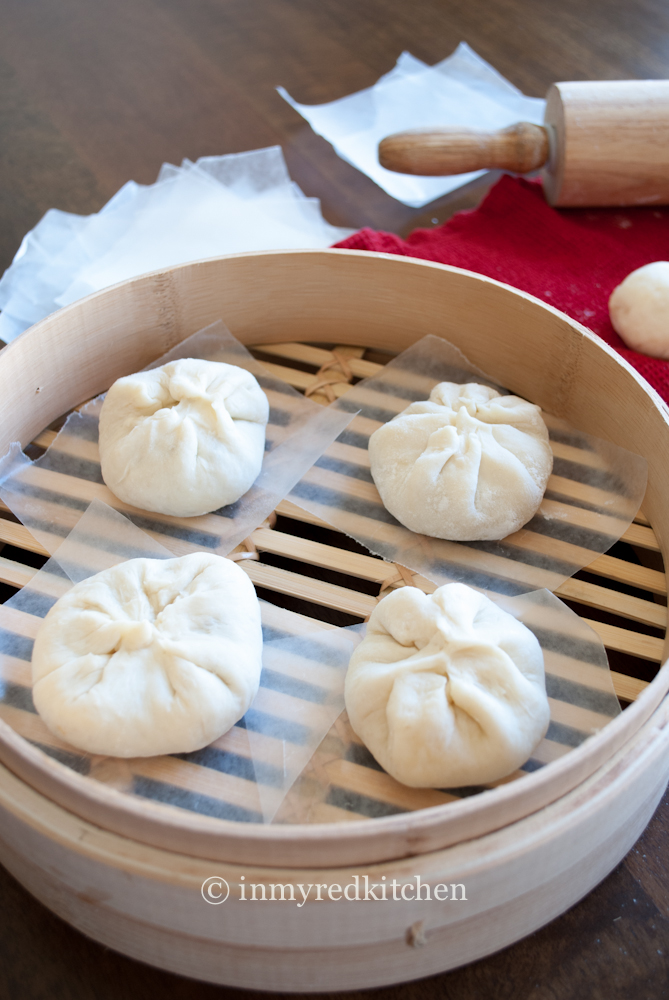 In Amsterdam I used special baozi flour which I bought at the Chinese supermarket to make those. At the Japanese supermarket I found this one: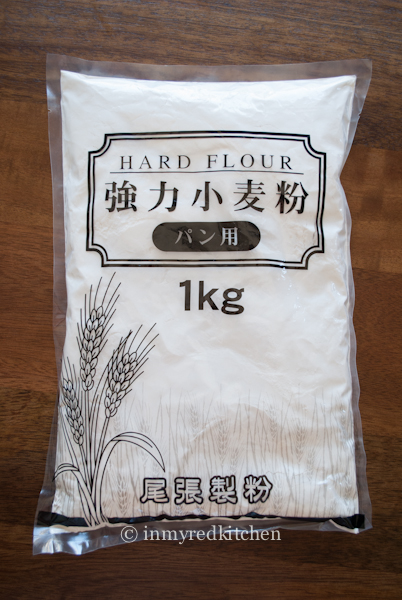 But don't worry! It's just a really fine grinded wheat flour. Feel free to just use normal wheat flour, it'll work too!
Baozi – Chinese steamed buns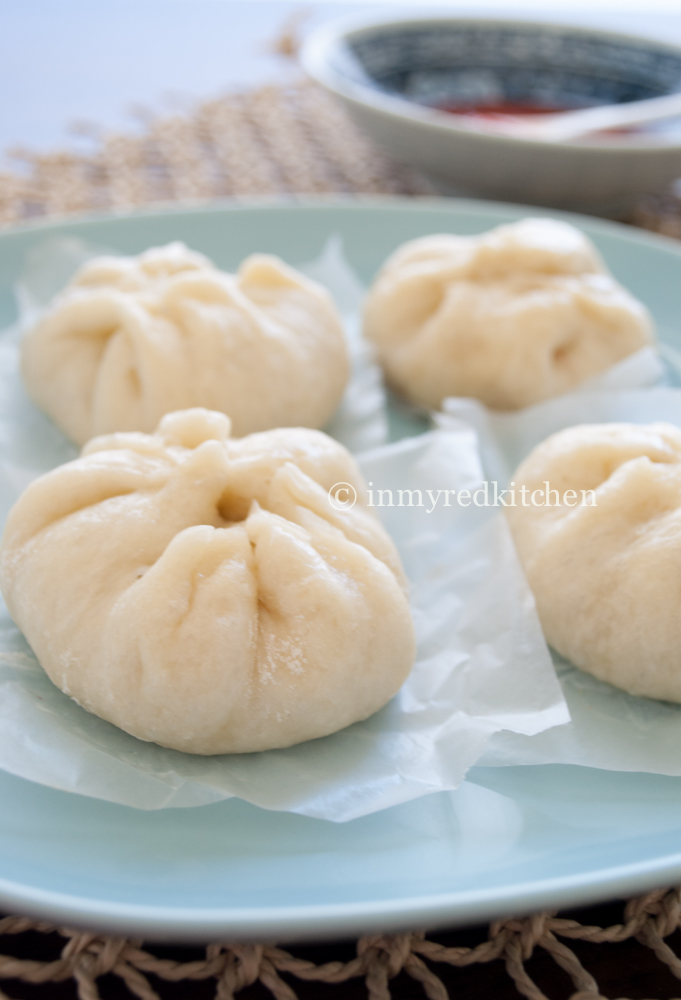 Wow, those baozi equals perfection for me. A soft steamed Chinese bun filled with tender pulled pork.
Ingredients
Instructions
This is my favorite way to use the Red Star yeast:
In a large bowl, combine the flour with the yeast.
Heat one cup of water to 120-130 °F (not higher!) and add it to the flour.
Mix with a fork and add the sugar and canola oil.
Now use your hands to mix the dough until it's combined.
Cover the bowl and let the dough rise for 30 minutes.
Cut parchment paper in 16 squares of 3".
Divide the dough in 16 equal parts, use an electronic kitchen scale for this.
Use a rolling pin to roll out each piece of dough to a thick circle (about 4" ?). Use as less flour as possible for this.
Lay 1 Tbsp of the Chinese Pulled Pork in the middle and fold the baozi. Close the edges by pushing them together, you don't need water or egg whites, it will stick without that.
Lay each baozi on a parchment paper square and transfer them to the steaming basket. Cover with a clean kitchen towel while you finish the rest.
Bring a large pot of water to a boil. Make sure to get a pot that fits the steaming baskets!
Steam the baozis in 20/25 minutes until they're ready. Be careful with the steam when you take the baskets or lid off!
Let the baozi cool down but serve them while they are still warm.
Notes
If you let the baozi cool down completely you can store them in ziploc bags in the freezer. Use the steaming baskets or a microwave to warm them up again.
http://www.inmyredkitchen.com/baozi-chinese-steamed-buns/
Copyright Ellen Bannink- in my Red Kitchen
Enjoy!
Curious about the awful old food photos? Feel free to take a look at inmyredkitchen.nl and try to spot them! 😉