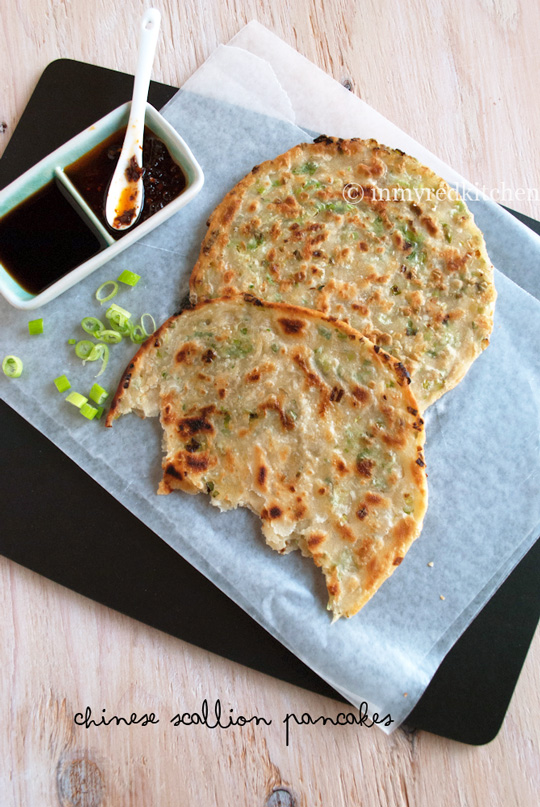 – Click here for this recipe in Dutch -> Chung Yau Ban – Lenteui koeken –
I really really really could eat these everyday, that's how much I like them.
And I know what I'm talking about because this is what I often ate for breakfast in China. In 2010 I went with my Chinese aunt to her family in China, to a little village at an 8 hour drive south of Shanghai. These Chinese scallion pancakes were our breakfast, as well as some delicious steamed buns.
I really wish I could tell you I learned how to make these pancakes in the village where my aunt grew up,