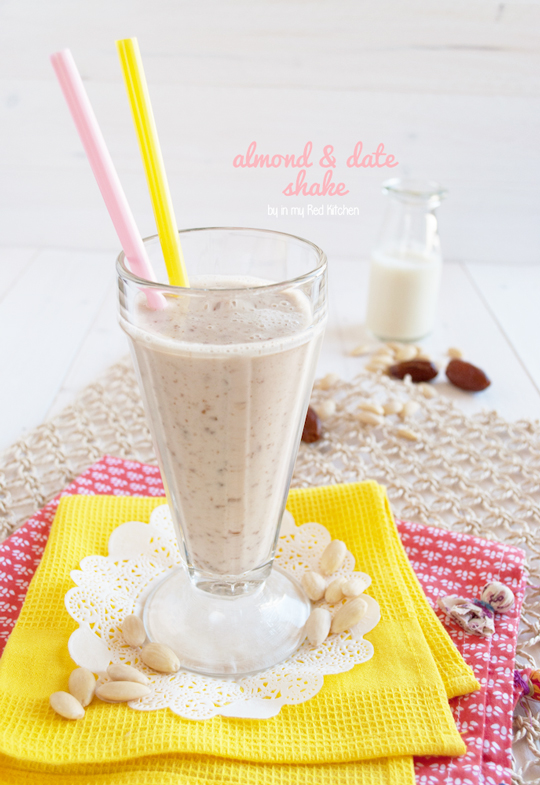 – Click here for this recipe in Dutch -> Amandel & dadel milkshake –
Eating paleo for a month, yes or no? That is the big question that keeps me busy right now. If you don't know anything about paleo (or 'the cavemen diet') then you should read the explaination on my favorite paleo blog, Nom Nom Paleo: What's The Paleo Diet?
Why would I eat paleo for a month according to the Whole30 principle? Because I feel like I need a break again, a break from bad food, just to take time re-think my eating habits. I have a busy half year behind me, filled with visiting family members and of course our own trip to Amsterdam. I've been eating out a lot and I didn't always go on my weekly hike, I ignored my fitness exercises on YouTube and didn't got my juices every week.
I gained a little weight again, I'm tired and feel lethargic because old habits die hard. At night while sleeping I'm clenching my jaws again and the toothache came back. And that tells me that I need a change again.
So lately I've been reading alot about Whole30 and I was shocked by how much you can't eat. Or better to say: how little you actually choose not to eat. I can live without pasta, bread, sugar, rice and potatoes for a month, but also a month of no maple syrup, no quinoa, no corn, no beans and no chickpeas? Ai ai ai … and cheese in all its forms, will also be difficult.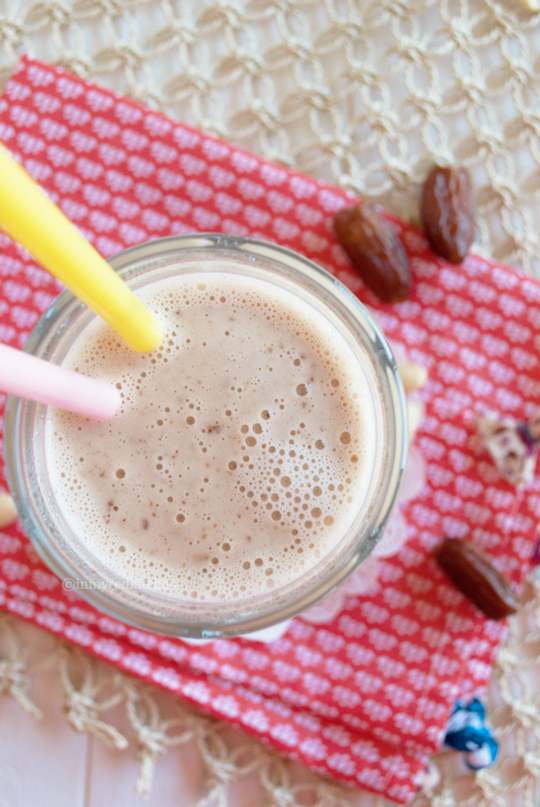 And if I'm going to do this, when should I start? So I just pick a date next week or do I wait until August 1st? Since Monday I've been doing a Whole 30 trial version, but tomorrow it's Independence Day, and we celebrate it with a picnic on the beach. Should I ignore all the potato chips, alcohol and sandwiches or do I keep on eating paleo? And in August, there will also be another LA Cake Club meeting where I'd want to do again because I've met so many nice people there, but that also involves lots of cake and that's not really paleo.
And what should I do with eating out and lunches with friends? The more I think about it the more I doubt the Whole30 fits my lifestyle.
It will be tough but I think I need to do it to get onto the right path again. Of course I could eat paleo during the week (like I do this week) and then still go out for dinner on weekends, like we do now. Or would that be too easy for me to play truant?
Anyway… I have enough to think about! One thing I didn't had to think about for too long is a date shake I got at a very nice place. When my sister was in LA we went on a road trip to Joshua Tree Park, one of those beautiful natural parks in America. On Instagram I had learned that we had to stop at Hadley Fruit Orchards for a date shake. And I am so glad we did!
Not only did I stock up on nuts, seeds and dates but P also found the recipe for the date shake. And I transformed it into a dairy-free milkshake at home, hence the name, almond date shake. I replaced the milk with almond milk and luckily I live in LA where I can buy ice creams based on soy, coconut and almond milk. Because unfortunately, my skin does not respond well to dairy, but if you have no problems with it then you can use normal milk and ice cream.
It's totally not paleo, but it ís very tasty, this almond date shake. If I didn't do paleo this week I would have one for breakfast today, because it's so delicious!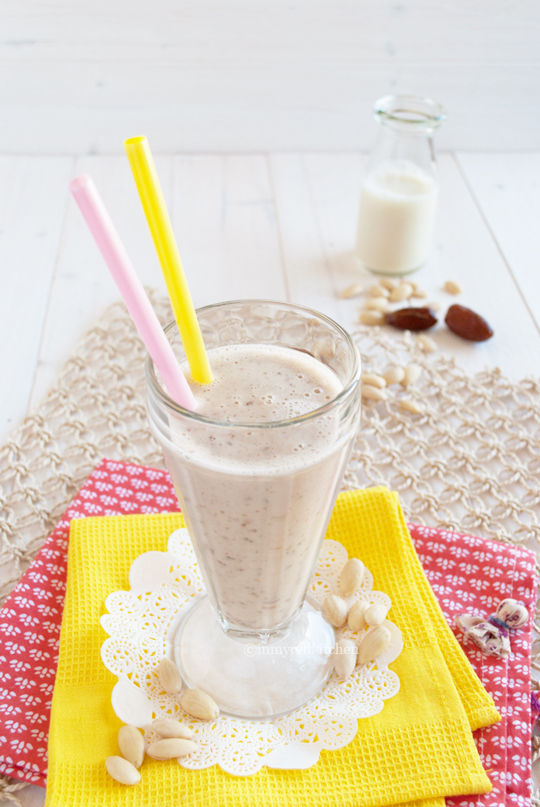 Such an easy and quick to make dairy-free milkshake, I love it!
Ingredients
8 dates, quartered
2/3 cup almond milk
2 cups almond ice cream (plain - vanilla)
Instructions
Place the chopped dates with just a bit of the almond milk in a blender. Pulse until a smooth cream.
Add the rest of the milk and the almond ice cream and pulse until smooth.
Serve in two tall glasses with a straw and enjoy your date shake!
http://www.inmyredkitchen.com/almond-date-shake/
Copyright Ellen Bannink- in my Red Kitchen
Enjoy!