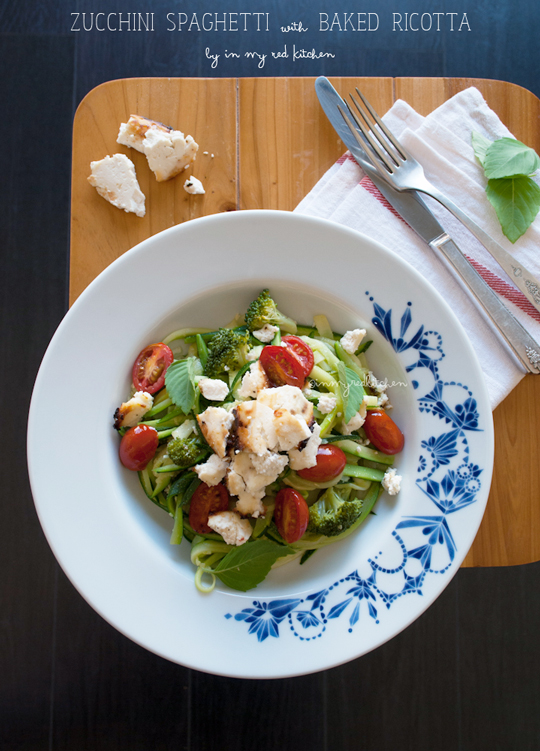 – Click here for this recipe in Dutch -> Courgette spaghetti met gebakken ricotta –
I can't believe I haven't even told you yet about that one Friday night that I had to take P to the ER. But fear not… he has been walking around again!
It happened in the evening at 9pm, we were preparing the guest room and we had just received a new internet modem. I was in the bedroom and P was busy connecting the modem in the living room. Suddenly I hear him hitting his head and cursing briefly. I asked if everything was ok and he replied 'yes'. It was as a second thought, and then came: "Although… shit…" There came P with a bleeding head walking into the bedroom. And he was réally bleeding, with blood that ran down his face.
I panicly jumped up while P told me that I had to get something for the bleeding. I ran into the bathroom… toilet paper? No, to the closet… a towel then? No wait, heading to the kitchen for a tea towel. I remember many bloody tea towels from when my brother was little and once again hurt his head. Too bad that P and I had no spectators because it must have been a great spectacle, me running and jumping through the house.
Ok next step. How do you feel? Are you dizzy? Would you like some water? Are you going to faint? Should I call an ambulance? WHAT AM I SUPPOSED TO DO NOW?! He was a little pale, began to sweat, but fortunately wasn't going to faint. I grabbed my phone and sent via whatsapp a text to my mother. She is a nurse and always knows what to do, but unfortunately she was not awake yet (gee that's weird at 6am on Saturday 😉 ).
Calling the doctor perhaps? At least that's what I would if we were still in the Netherlands, I think. It took a while before they picked up the phone and I had no idea who I was on the phone, probably some assistant or something. But she told me she couldn't tell me anything, or at least didn't wánt to tell me anything. Probably some insurance thingy 🙁 I sounded somewhat panicked and explained that I had no idea what to do because we just moved to America. But she still didn't wanted to tell me anything.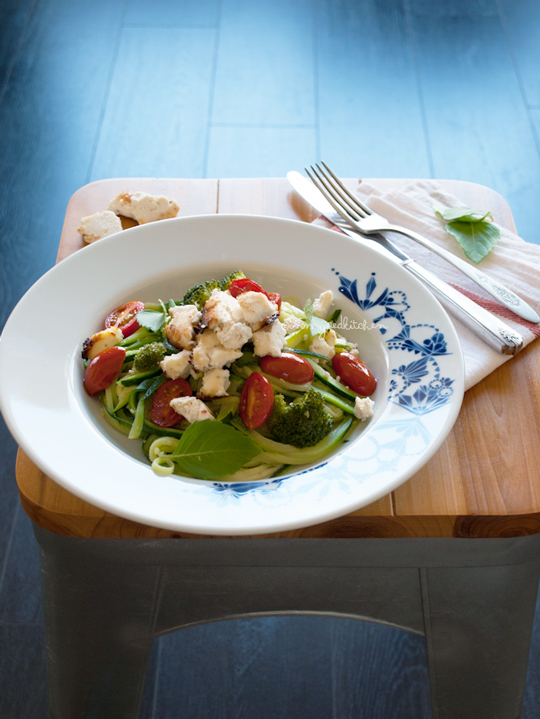 I hung up angry and together we came to one conclusion since the docter wasn't cooperating: we had to go to the ER. I could somewhat see the wound on P's head wasn't too deep, but it was still bleeding. Better safe than sorry. So I grabbed some clean tea towels and got in the car to the emergency room.
Once there, P got a real hospital band around his wrist and it didn't take too long till a nurse called him into a room. Wow, that was quick! But alas, this was just an intake by a nurse. Shortly after she sent us back to the waiting room. But the funny thing is, the bleeding had stopped and P felt fine again. Going home was actually not an option so we stayed and waited. Ninety minutes later, he was picked up by another nurse, we went through a swinging door, and we were so suddenly on the set of 'ER'! Or, well, not entirely of course, but it seemed like it 🙂 He was put on a bed in the hallway and I could sit next to it on the chair. There we were, waiting until the doctor came. That wait lasted half an hour and we secretly enjoyed it very much. Believe me, it seemed as if we were on a movie set, so we were joking about that.
The doctor came, did some tests with P and told me I had to wake up him up a few times that night. Apparently they're really into tetanus injections here in America as they kept asking about it. But P has never had one so the doctor sent a nurse who gave P an injection in his upper arm. No adhesion, not even a bandage on his head but he did got a tetanus shot! Nevertheless we felt really bad because of all the people who really needed help there in the ER.
With an experience richer we drove back home around midnight, what an evening!
Should this happen again, I now know that there is such thing as 'Urgent Care' where you can go to in cases like this. Let's hope that we'll never need it again. At least P now knows that there is a shelve in that corner of the living room!
On the way back he didn't even want to pick up a donut to soothe the pain! Too bad! But also a good thing too, because I was just trying to set up the 'Pure Food Challenge'. And that challenge is going on now, during the month of September, so now I eat very healthy and I make noodles from zucchini and I eat that instead of spaghetti.
Who knew it could be so tasty?! My meals consist mainly of vegetables now, with some meat or fish on the side and occasionally some cheese. I kept the zucchini spaghetti with baked ricotta vegetarian. I ate the baked ricotta for the first time when my mother-in-law cooked for us on our last night of our holiday in the Netherlands. Yummy! Because when you bake it in the oven, it dries a bit and then it looks like halloumi but with a creamy ricotta flavor.
To make zucchini spaghetti, you can use a Spiralizer
, but a mandolin slicer or coarse grater also works as well. Please note that the noodles shrink slightly when you bake them, so don't make them too thin.
Zucchini spaghetti with baked ricotta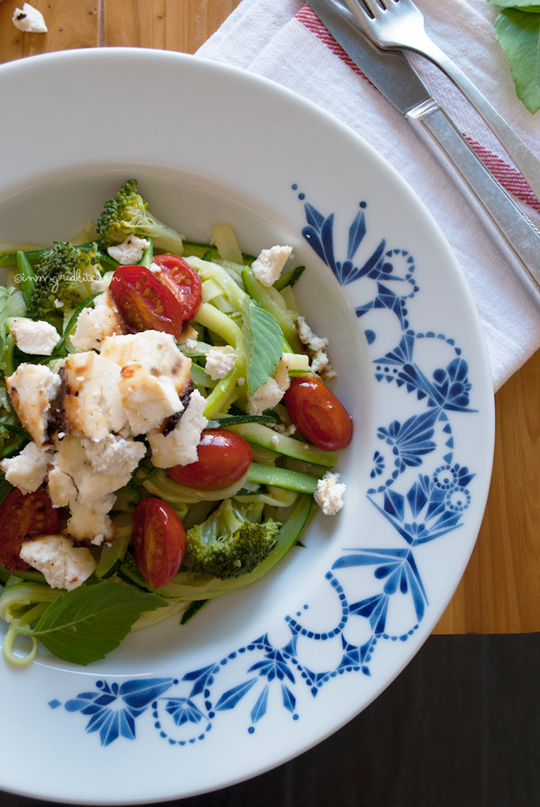 Crumbly baked ricotta on top of zucchini spaghetti, I love 'clean eating'!
Ingredients
16 oz ricotta
peper & salt
3 zucchinis
1 Tbsp oil
3 garlic cloves, crushed

Vegetables for serving, like tomatoes, broccoli, corn etc.
Instructions
Preheat the oven to 440 degrees F.
Place the ricotta in a oven dish (about 9 inch wide), stirr in some salt and pepper and place in the preheated oven. Bake for 30 minutes or until lightly browned and dry.
Remove from oven and let cool.
Use a mandolin slicer, a course grater or a spiralizer to make long noodles out of the zucchinis.
Heat the oil in a skillet over medium high heat, add the garlic and the zucchini spaghetti:
Fry the noodles until soft, that will take about 2-3 minutes.
Serve the noodles with extra vegetables and break the baked ricotta in pieces to serve on top of it.
http://www.inmyredkitchen.com/zucchini-spaghetti-baked-ricotta/
Copyright Ellen Bannink- in my Red Kitchen
Enjoy!