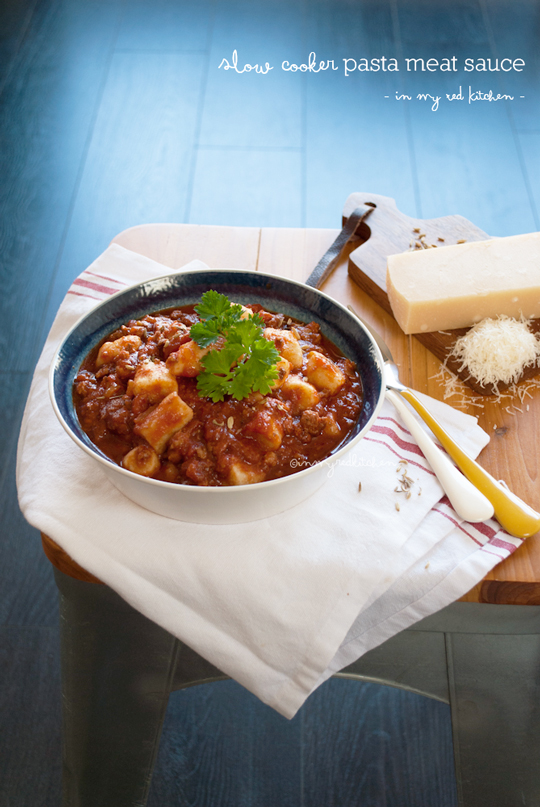 – Click here for this recipe in Dutch -> Slowcooker pastasaus –
I love my Crock-Pot and for a long time now I was trying to make the perfect slow cooker pasta meat sauce. I really love a good pasta sauce, with lots of flavor and lots of meat. You don't need lots of herbs, just use good canned tomatoes and let the sauce simmer for a long time.
Even though I'm at home all the time, I love using my slow cooker. Just the idea that I have to throw the ingredients in and DO NOTHING for a few hours but still end up with a delicious meal is great. I can't even imagine how amazing owning a slow cooker must feel when you're having a full-time job and a family to take care for.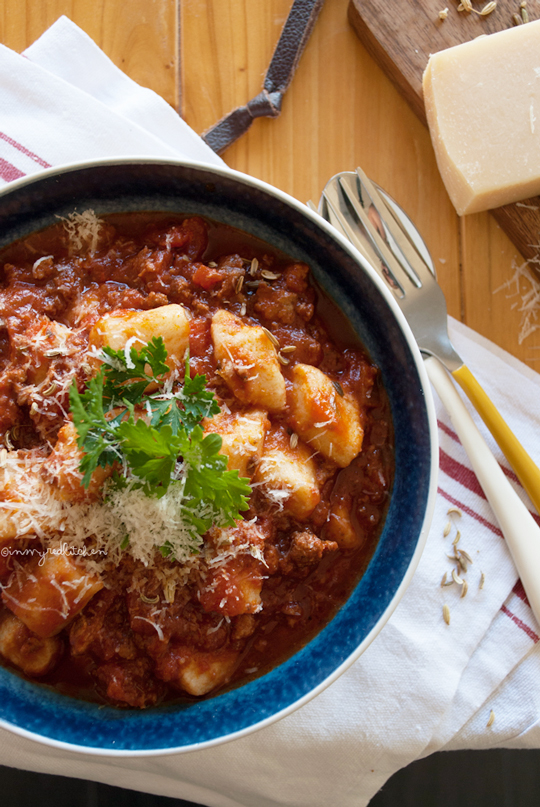 Sometimes I even let the slow cooker do the work at night. I woke up to a delicious smell once, and the first thing I thought was 'the neighbors are already cooking this early. Smells good, we should invite ourselves over some time'. Only realizing 30 minutes later that I was cooking! In my sleep! Ha! 😉 Love it.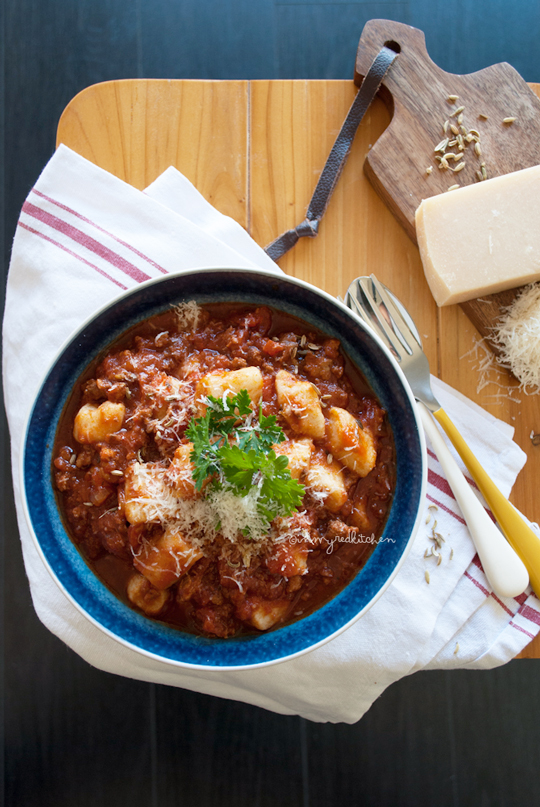 I finally made the best slow cooker pasta sauce ever! It took me a few attempts before it was perfect. I really like this ratio of this tomato sauce and meat.
You should try it! And make sure to freeze the leftovers, always handy to have that available after a long day!
Slow cooker pasta meat sauce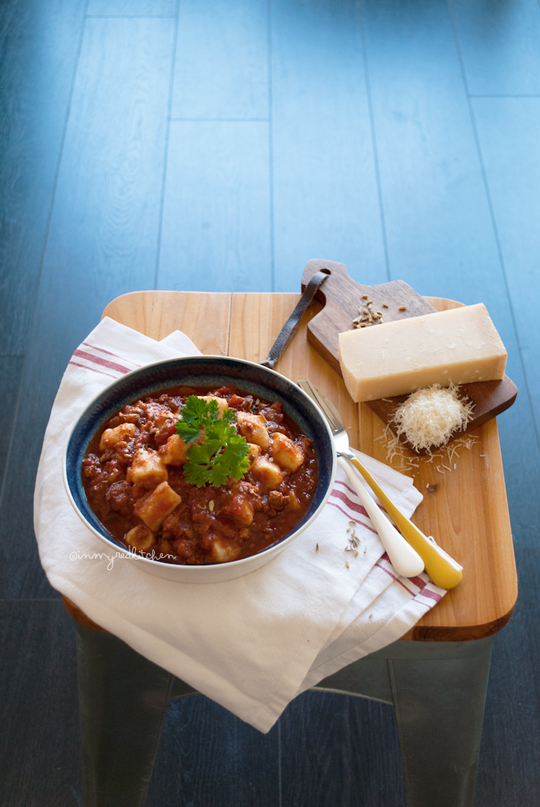 The best slow cooker pasta meat sauce I've ever made! I love my slow cooker, everyone should have one if you ask me!
Ingredients
1 lbs ground beef
1 lbs Italian sausage, skin removed and crumbled
1 onion, chopped
6 cloves garlic, minced
2 28 oz cans whole tomatoes
1 14 oz can tomato sauce
1 Tbsp oregano
2 tsp fennel seeds
4 bay leaves
¼ tsp black pepper
salt, to taste
Instructions
Cook the meat and onion without any fat or butter, in a large skillet over medium-high heat until the meat is brown. Transfer the meat mixture and all other ingredients into a large slow cooker.
Cook on low for 10 hours. Every now and then, stir the caramelized sides back into the sauce. Carefully skim off any fat that appears on top of the sauce, use a spoon for that.
Before serving: stir well, add extra salt if desired and serve on top of pasta or home made gnocchi (just like I did).
http://www.inmyredkitchen.com/slow-cooker-pasta-meat-sauce/
Copyright Ellen Bannink- in my Red Kitchen
Enjoy!