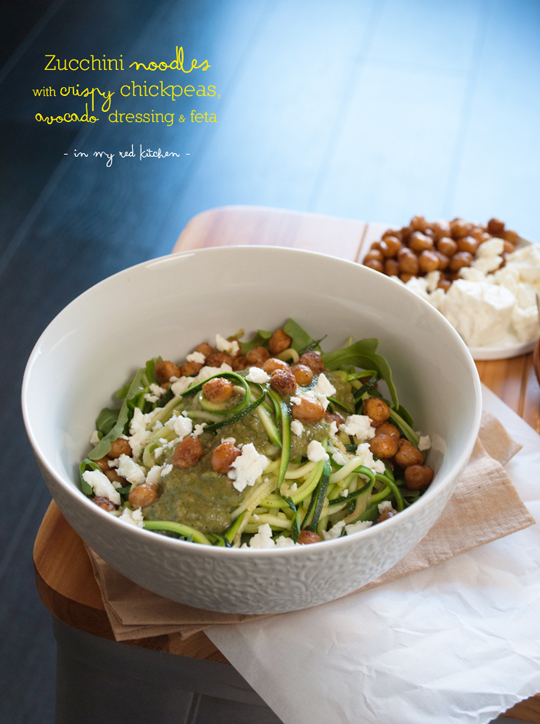 – Click here for this recipe in Dutch -> Courgette noodles met krokante kikkererwten –
Can't stop won't stop… I'm really into zoodles right now, or zucchini in noodle form. A súper healthy alternative to spaghetti or noodles, because duh, it's green and it's a vegetable! Is there anything more healthier to eat?
Well then… Just sayin'…
P is currently working super hard, the last two weeks he's came home around midnight on weekdays. They're serving dinner at work, so I just eat at home all by myself. I don't mind, time to eat things I like which he hates. Blue cheese for example, it's very tasty to melt that in a skillet and add zucchini noodles. I could eat that every day!
What is also nice of a husband who's working overtime,