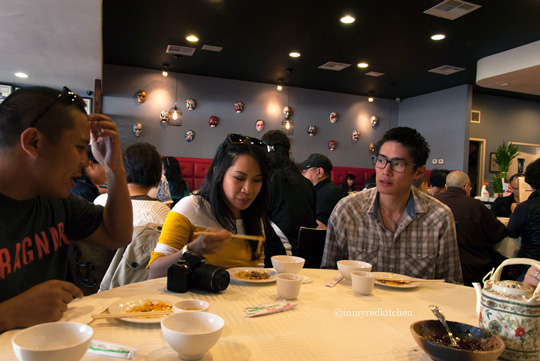 Hey guys, I'm trying something new here, I'm photoblogging today!
Last week I met up with my Meetup friends for a Regional Chinese Food Tour in the San Gabriel Valley, hosted by Clarissa Wei. Clarissa is a LA-based writer specialized in Chinese food and culture and she took us to 5 different restaurants.
Today I'll be sharing the pictures of all the food we ate at this tour!
We started the tour with Sichuan food at Chengdu Taste, a restaurant that has been open for only 5 months now but is really succesful. There was a long line by the time we left!
Sichuan food means spicy food, so brace yourself!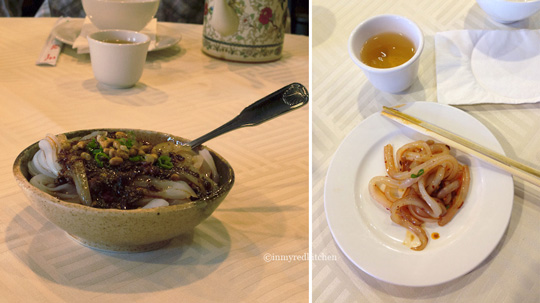 Mung bean jelly noodle with chili sauce. Whoa! That's a good way to wake up and open up your taste buds!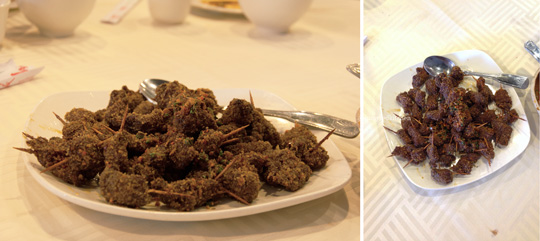 "Toothpick" beef. I couldn't stop eating them, I think I had five! (or maybe six 😉 )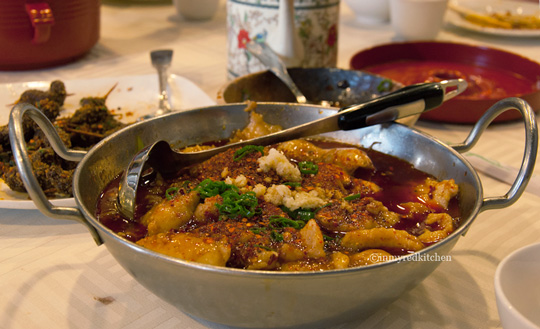 Water-boiled fish, the sauce was spicy so white rice for the win!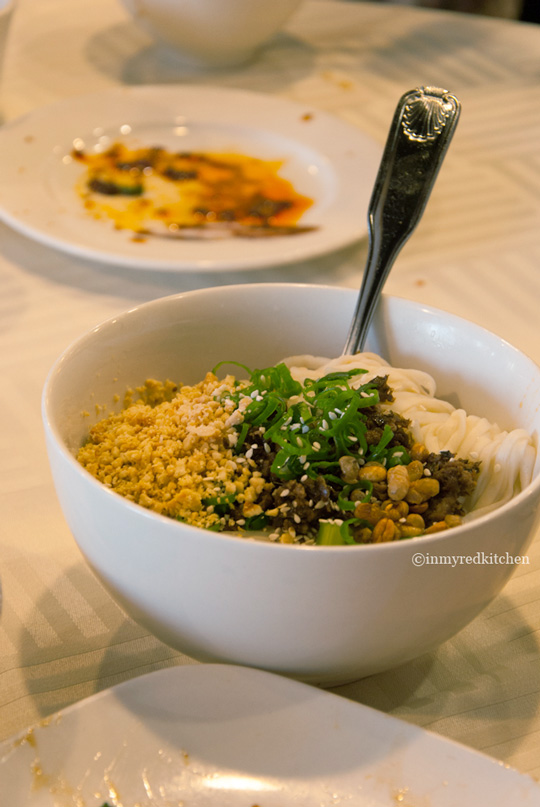 Dan dan mian, almost too spicy for me!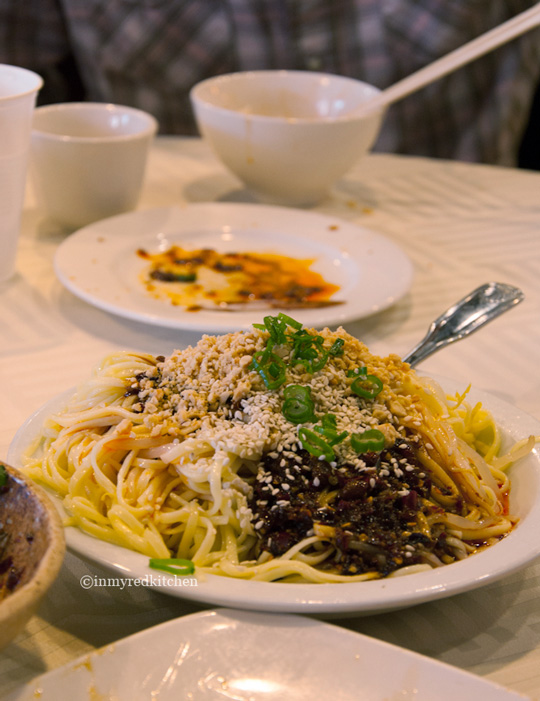 This one was from the house, cold garlic noodles. Not too spicy, I liked it!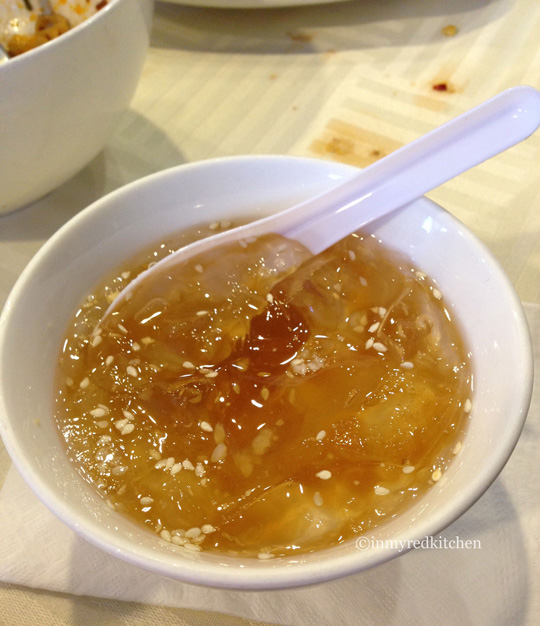 And another one from the house. Clarissa didn't know what it was called but it's a sweet glutinous soup made from fermented rice. Yum! I like chinese desserts because they're not too sweet. I remember having something like this at a Chinese wedding once.
Next stop: Taiwan! BeBe Fusion is the place to be for stinky tofu according to Clarissa.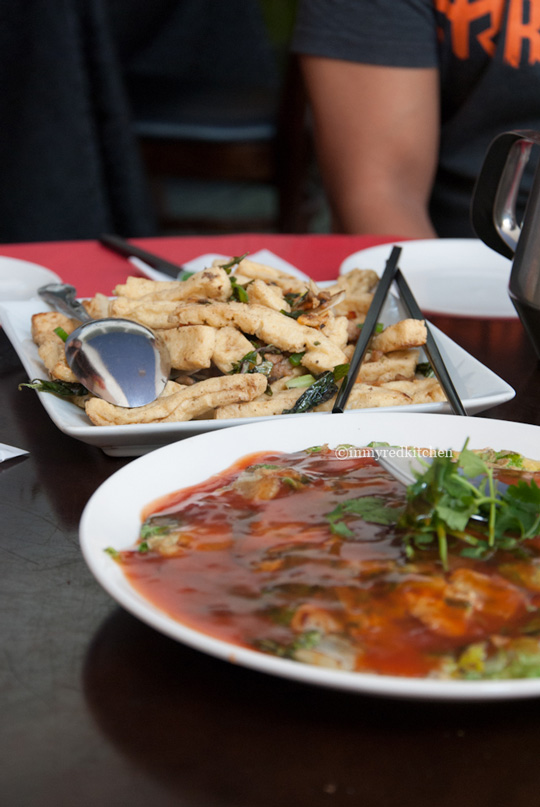 And here it is, the most stinkiest tofu in LA. It's fermented for three days and then fried. It smells like a farm, but I can see you have to grow into loving it. I had two pieces, not that bad! The dish in the front is an Oyster Pancake, basically an omelette with oysters, vegetables and a sweet and sour sauce. It reminded me of Foe Yong Hai!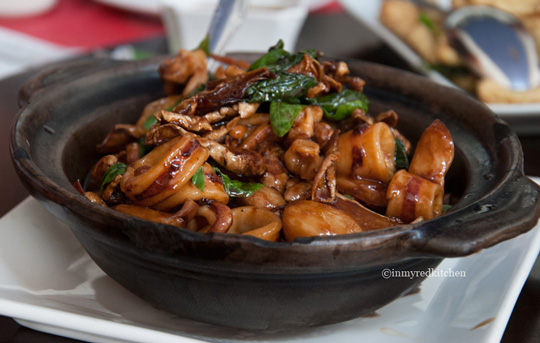 Three cup squid, just as good as my Three cup chicken! 😉
No time to waste, the first hamburger ever invented waited for us! On to Shaanxi Gourmet for some Xi'an food.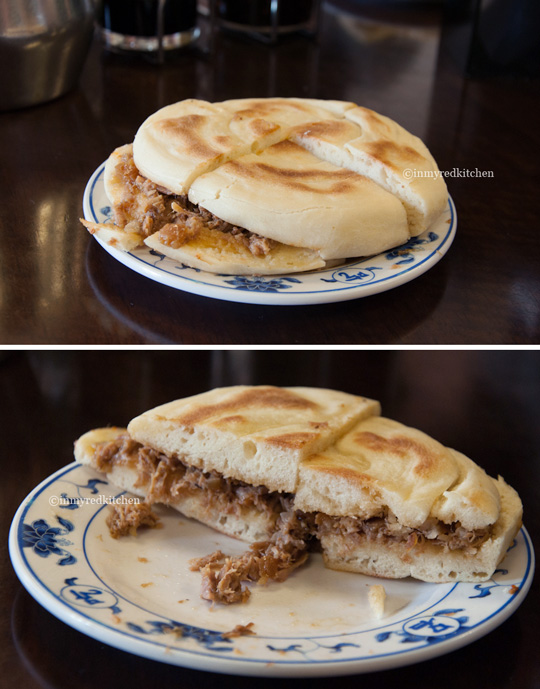 And here it is, tasty pulled pork on a bun! It was really good, luckily I took some 'hamburger' leftover home for P, he also loved it. It tasted like my Chinese Pulled Pork!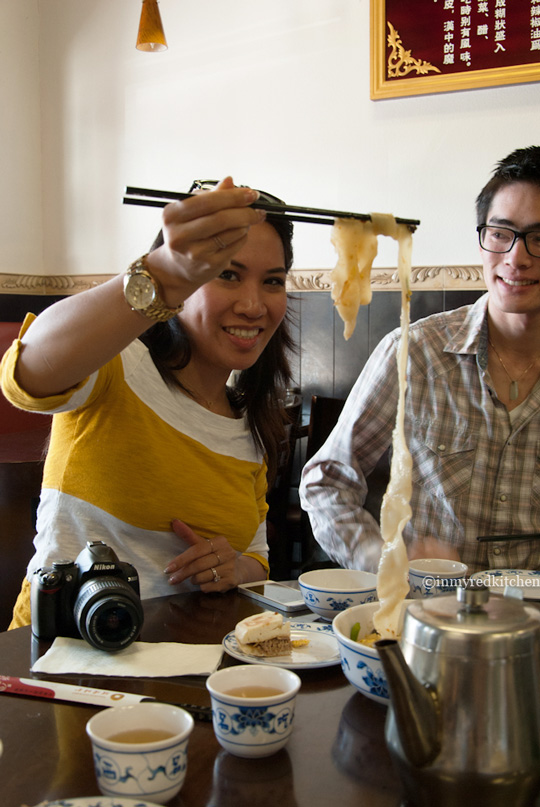 Handmade noodles, look how long they were! On Instagram you can see a better picture of the noodles, which were served with green beans, tomato, egg and pork.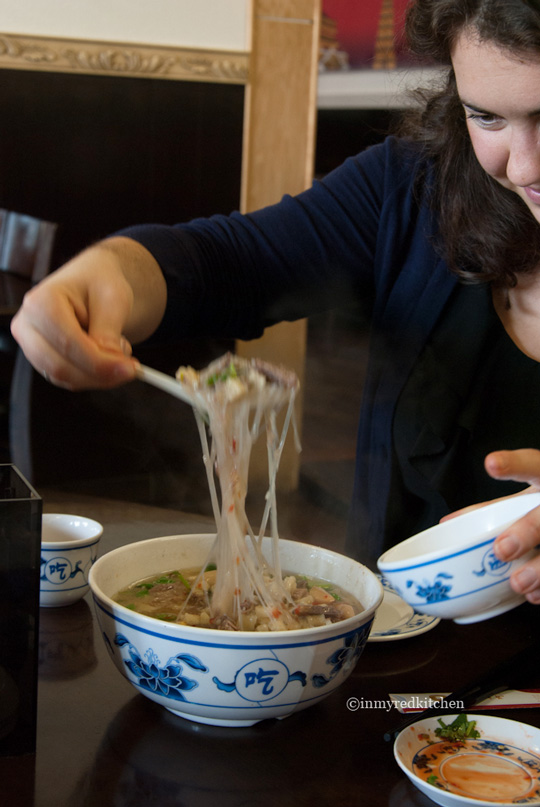 'Yang rou pao mo', noodles with unleavened bread in a stew. Whoa, I liked it!
Time for something sweet! Oh My Pan it was, a Taiwanese bakery.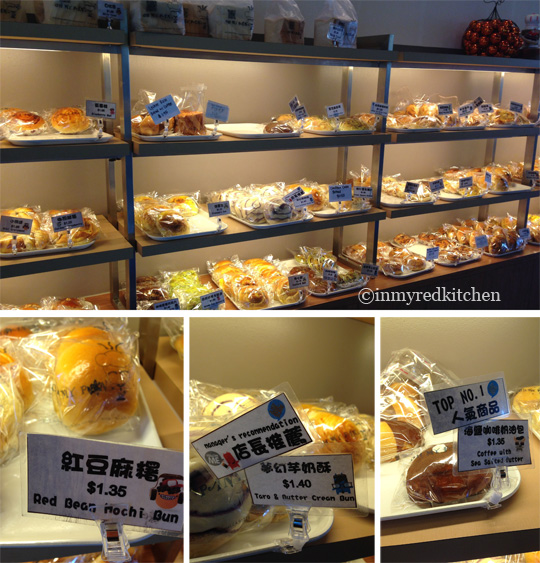 I had an iced rose tea with boba and I picked up some of these tasty buns. I already tried the taro and butter cream bun and it was just as delicious as I remember from China. The rest is in the freezer, to be continued!
And last but not least: steamed dumpling time! We're travelling North of Shanghai, to Jiangsu. Uhm I mean to Wang Xing Ji for some soup dumplings.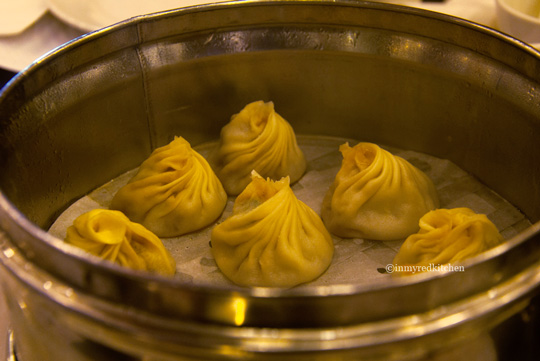 I love xiao long bao and I order them at every restaurant where they are available. XLB, soup dumplings or juice dumplings are steamed dumplings filled with tender meat and soup! Wouldn't it be fun to make them at home?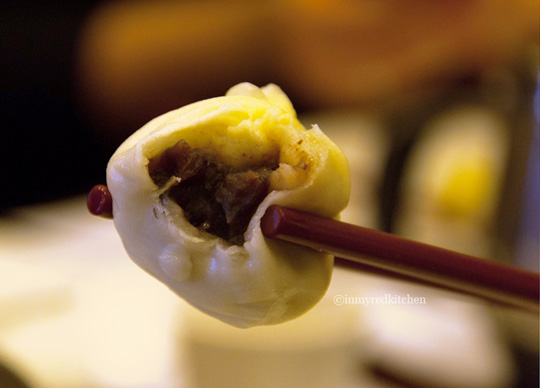 Steamed dumpling filled with red bean paste, tasted like mochi!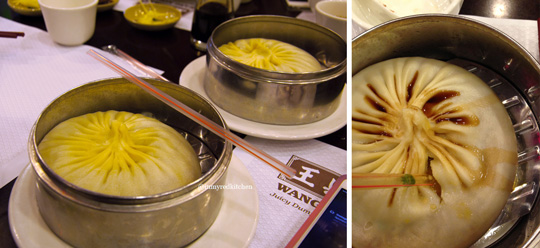 And this -boys and girls- is a MASSIVE soup dumpling. And by massive I mean really massive, look at this: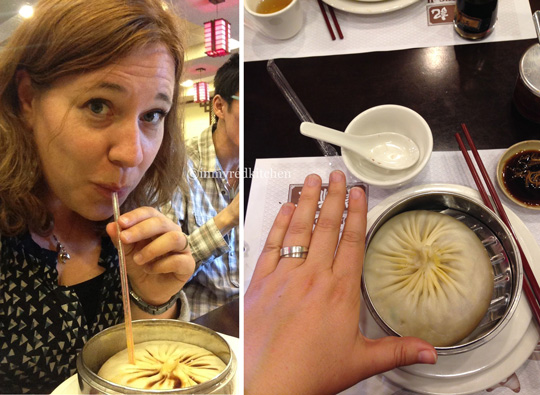 I used my hand as reference 😉 This massive dumpling was filled with crab and is served with a straw, so you suck out the soup first. Tasty! When can I go back? 😉
Are you hungry now? 😉 The addresses of the five restaurants we visited are below!
There was nothing about this tour I didn't like and I'm already planning to go back to some of the restaurants. Too bad it's a 35 minute drive to the San Gabriel Valley for me, otherwise I would go out there more often! The drive is totally worth it I think!
And you're lucky, because Clarissa just made these food tour into a business. For more info check her site Curated Gnomes.
Chengdu Taste
828 W Valley Blvd, Alhambra, Ca 91803
Hours: 11.00 am – 12.00 am (till 10.30pm on Sundays)
BeBe Fusion
201 East Bay State Street, Alhambra, CA 91801
Hours: 11.00 am – 10.00 pm
Shaanxi Gourmet
8518 Valley Blvd Ste 102, Rosemead, CA 91770
Hours: 10.00 am – 2.00 am
Oh My Pan
801 E Valley Blvd, San Gabriel, CA 91776
Hours: 9.00 am – 11.00 pm
Wang Xing Ji
140 W Valley Blvd, San Gabriel, CA 91776
Hours: 11.00 am – 9.00 pm (On weekdays they close between 2:30 pm and 5:30 pm)