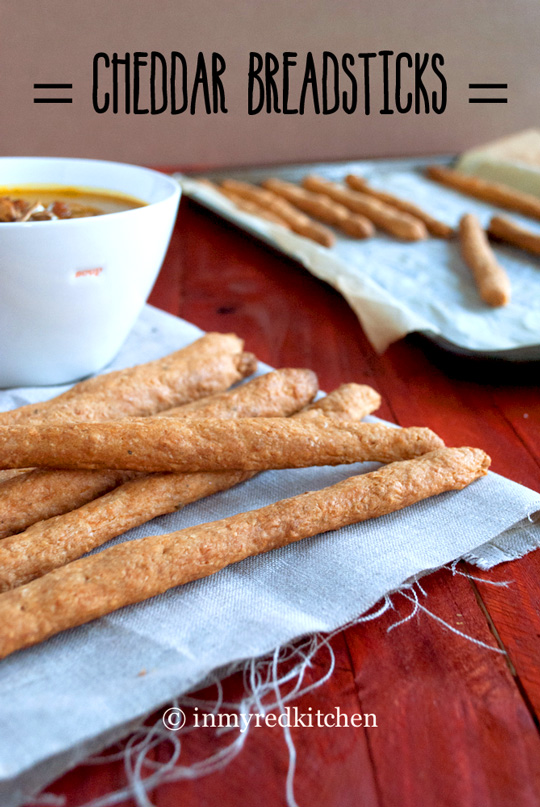 Last Tuesday I had an amazing evening with my LA Food Bloggers friends of the Meetup group. We where invited to a 8 Course Prix-Fixe Dinner at the Barbershop Pop-Up in Venice.
And boy, this was fancy! Chef Walter el Nagar served us delicious food, including the amuse it was 9 courses! I had foie gras for the first time in my life, ate some wild Scottish wood pigeon and fell in love with the candied eggplant.
It's nice to have a dinner like this once in a while, but deep inside I'm more of a rustic food kinda gal 😉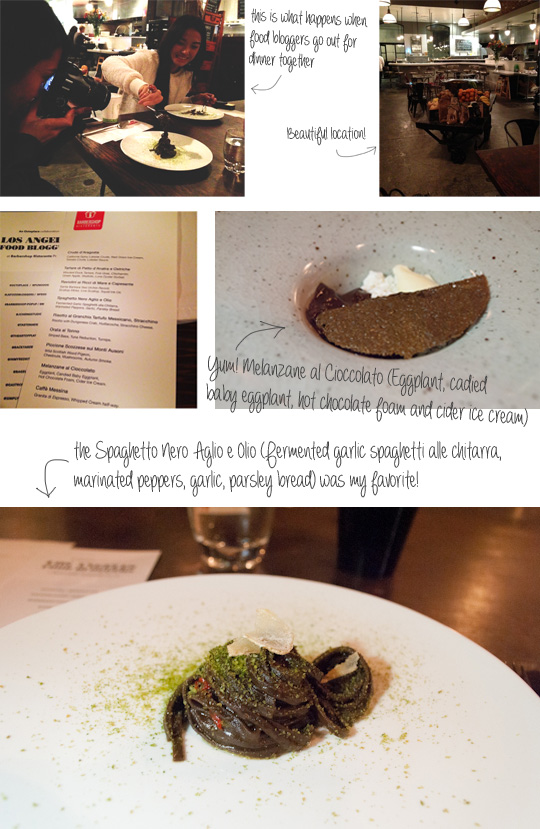 I love working with dough and I don't always work very precisely. I'm not the type to attempt to make a high end fondant cake or aspire to try molecular gastronomy.
No, just let me cook with normal pots and pans in my kitchen; just let me roll up my sleeves to knead some bread dough and just please let me bake rustic looking cakes.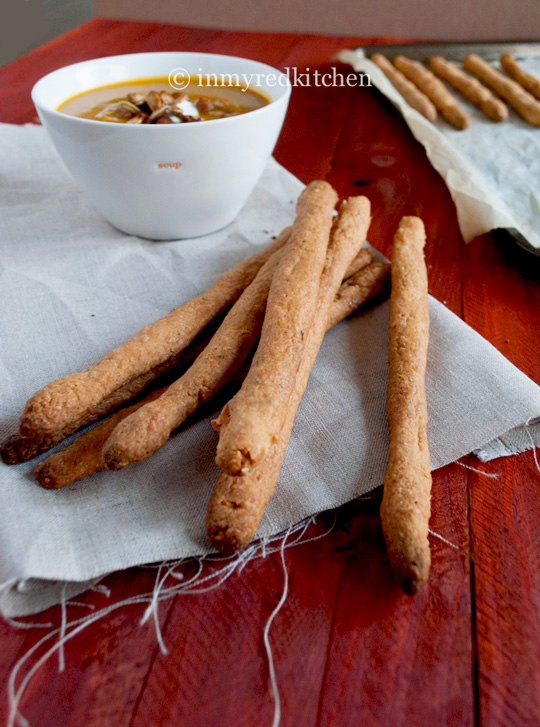 And even though I adore cooking and have to run back to the kitchen after 3 days of eating out, I don't want to spent my whole day in the kitchen. My time is precious you know 😉
So that's why I like these cheddar breadsticks. You whip them up in just a second. Well ok, in 15 minutes or so. Or maybe in 25, but that's still a short time!
And do you know that's just the time your soup needs to simmer? So! These's breadsticks are perfect to go with a soup.
Or as a snack, just as you like it. Here is my recipe: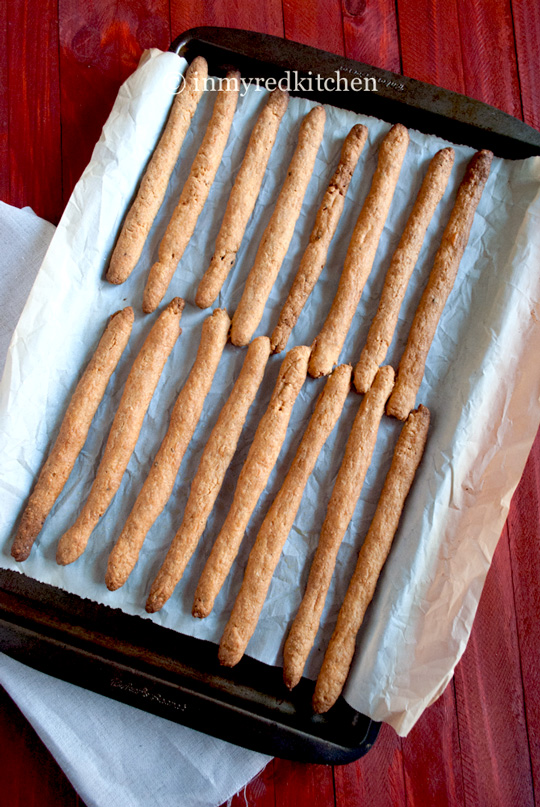 Easy Cheddar bread sticks to go with your soup or stew. Or just eat them as a snack, they're great!
Ingredients
1 cup flour
½ tsp baking powder
½ tsp paprika powder
pinch of salt
pinch of pepper
2 cups grated cheddar
2 Tbsp soft butter
1/3 cup water
Instructions
Preheat your oven to 390 degrees Fahrenheit. And line a baking sheet with parchment paper.
Mix the flour with the baking powder, paprika, salt, pepper, grated cheddar and the soft butter. Come on, dive in with your hands until it looks like this:
Gradually add the water until a dough forms.
Divide the dough in 16 equal pieces and roll them out on a floured surface until you've 10" long sticks.
Place them on the baking sheet and bake them for about 10 – 15 minutes until they're golden brown.
Let them cool and serve with soup or eat as a snack.
http://www.inmyredkitchen.com/cheddar-breadsticks/
Copyright Ellen Bannink- in my Red Kitchen
Enjoy!