With just four months of living in LA there is still so much of this city to discover, so many beautiful places and interesting restaurants to check out.
So when Palmilla | Cocina y Tequila in Hermosa Beach invited the LA Foodbloggers for a brunch on a Saturday I knew I couldn't say no. I'd never been to Hermosa Beach before and you can always wake me up for Mexican food so that made me go jump in the car on an early Saturday morning two weeks ago. OK, 11am doesn't sound early at all but to me it meant I had to leave around 10.30am and beat traffic… on a Saturday!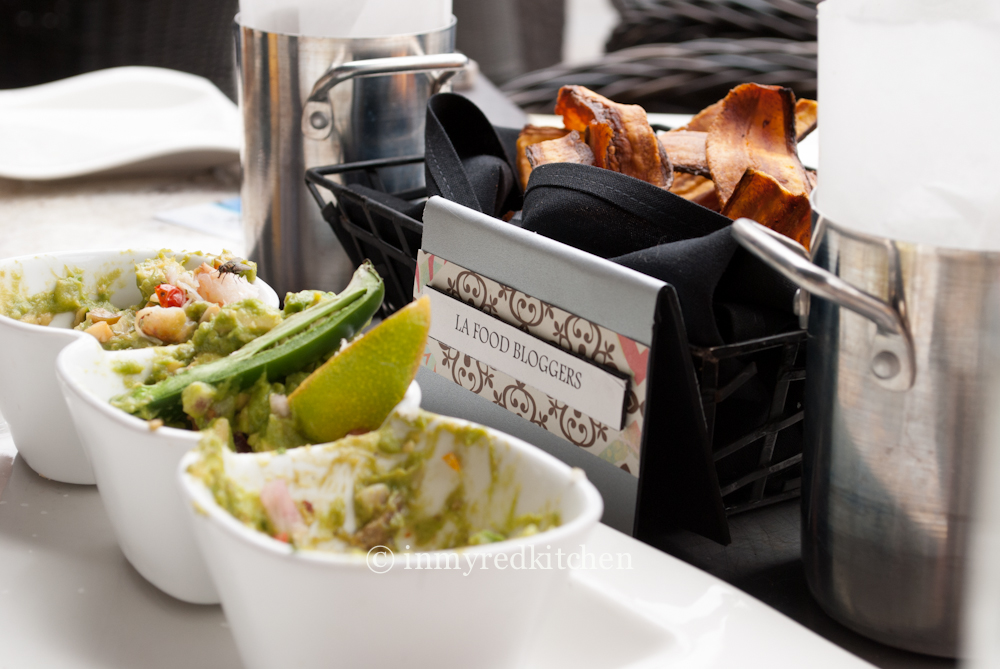 Palmilla is located at the Hermosa Beach Pier and that area is really popular with tourists. You'll find a lot of boutiques and eateries around there and I was surprised that Palmilla is so much different than the other restaurants. Executive Chef Christina Cipres has a passion for Latin foods and since a few weeks Palmilla now serves a Mexican style brunch.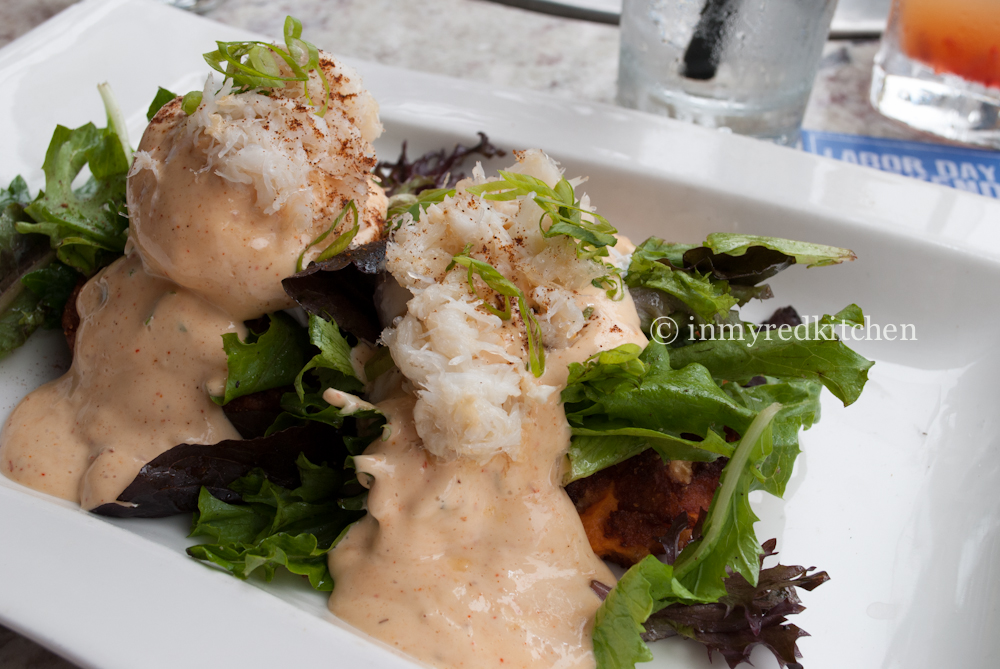 Everything on the menu sounds so good and that made it hard to choose. Maryanne from The Little Epicurean arrived at Palmilla first and as a starter she ordered a delicious avocado plate which was served with platain chips. Good choice Maryanne!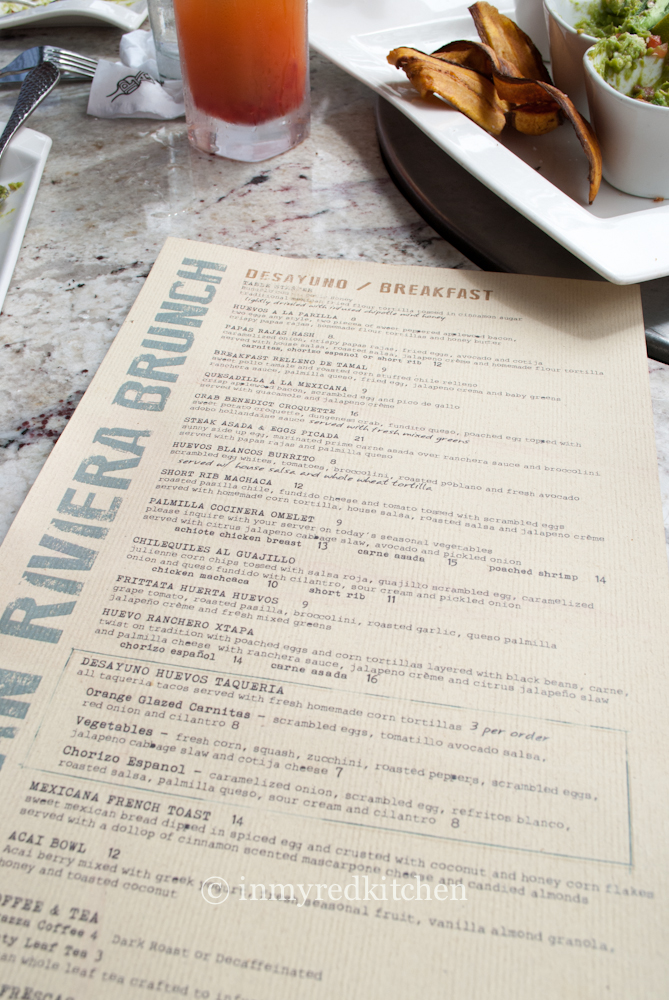 I decided to start this day with the Palmilla Sunrise, a cocktail of Cazadores Reposado tequila and St Germain Elder flower liqueur, muddled raspberries and fresh orange juice topped with champagne. Served on the rocks ($10).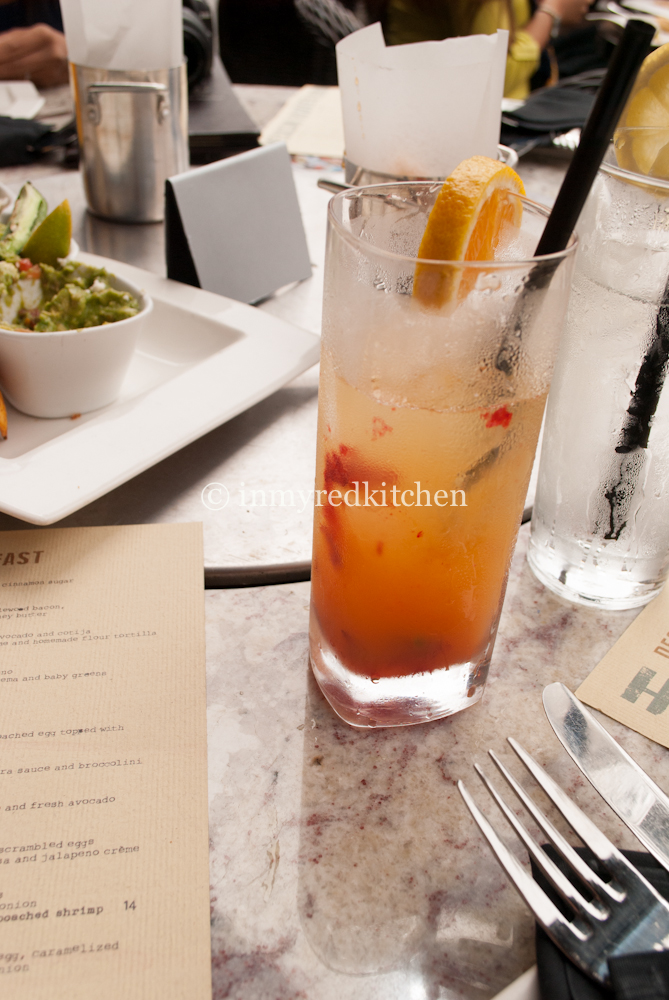 Because hey, it was a Saturday morning and I was at the beach side. What else do you need more to start with a cocktail? I loved it, it was perfect for this morning.
For the food I decided to just keep it with the first thing that catched my eye: Crab Benedict Croquette – Sweet potato croquette, dungeness crab, fundito queso, poached egg topped with adobo hollandaise sauce and served with fresh mixed greens ($16).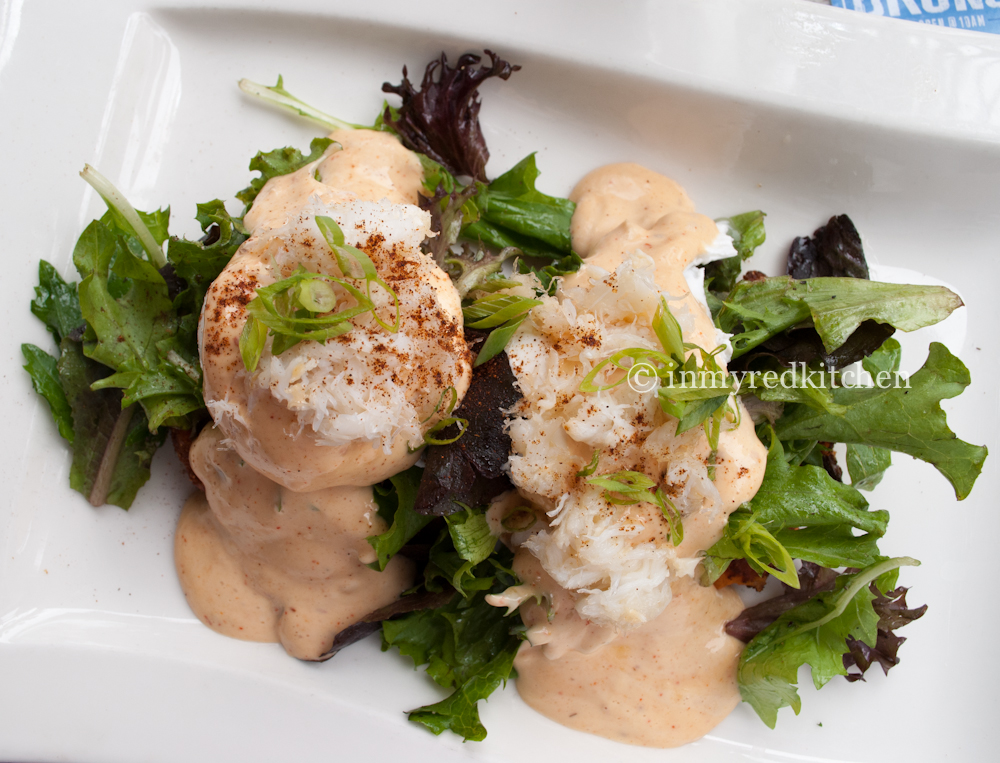 The sweetness of the sweet potato croquette, the softness of the poached egg and the spicy adobo hollandaise sauce were a perfect combination. The hollandaise sauce was quite spicy but just too spicy enough to wake you up for the rest of the day. No coffee needed 😉
Christine from Feed My Sole chose a milder brunch, the Breakfast Relleno de Tamal, a chile relleno stuffed with sweet pollo tamale and roasted corn ($9). I got to taste it and this one was also really good: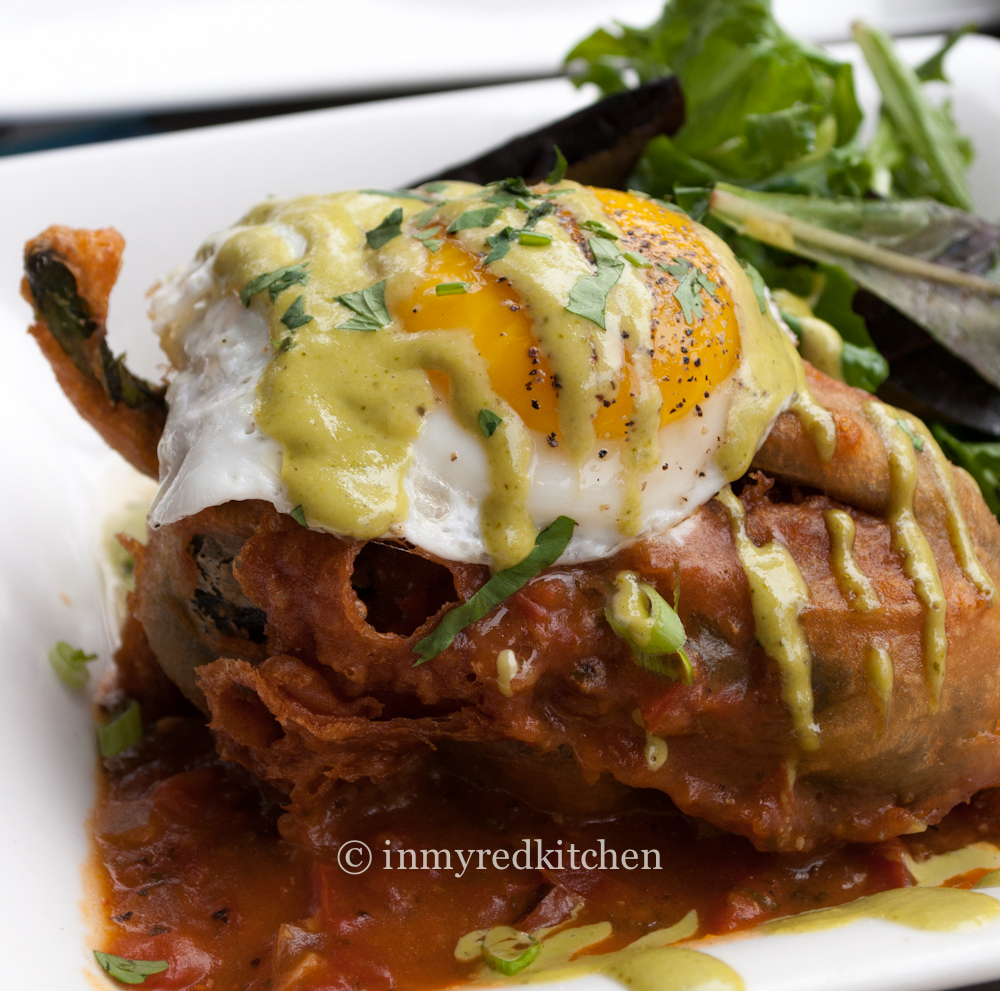 Stephanie from Volted magazine went for a more breakfasty option, the Mexicana French Toast. Look at those thick slices of bread. They were dipped in spiced egg and crusted with coconut and honey corn flakes ($14). Yum yum, of course I tried it and I could really imagine French toast prepared in Mexico would be something like this.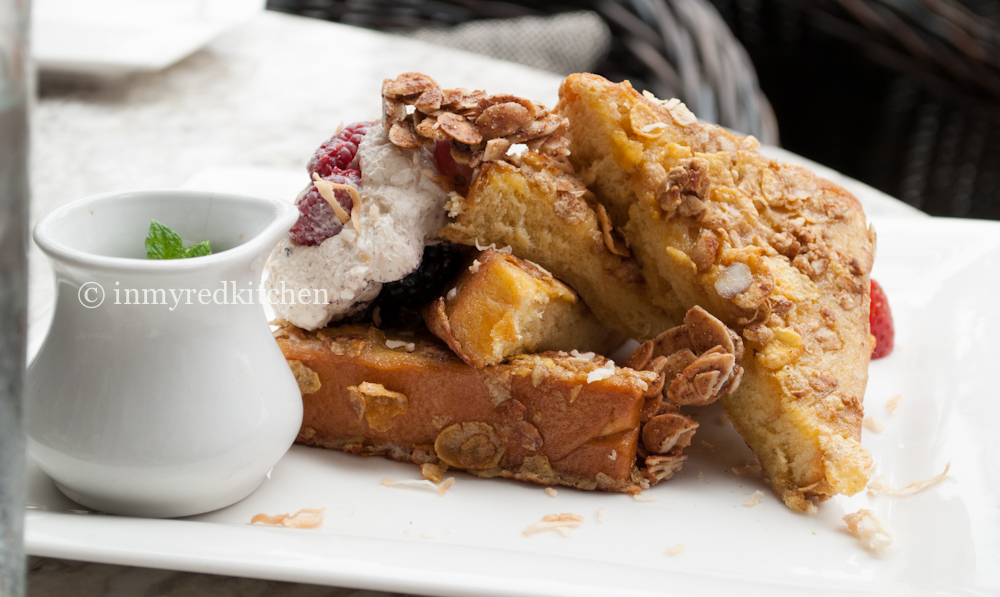 I totally enjoyed having a 'Mexicana Riviera Brunch' at Palmilla. Although my poached eggs were slightly overdone I will go there again for sure.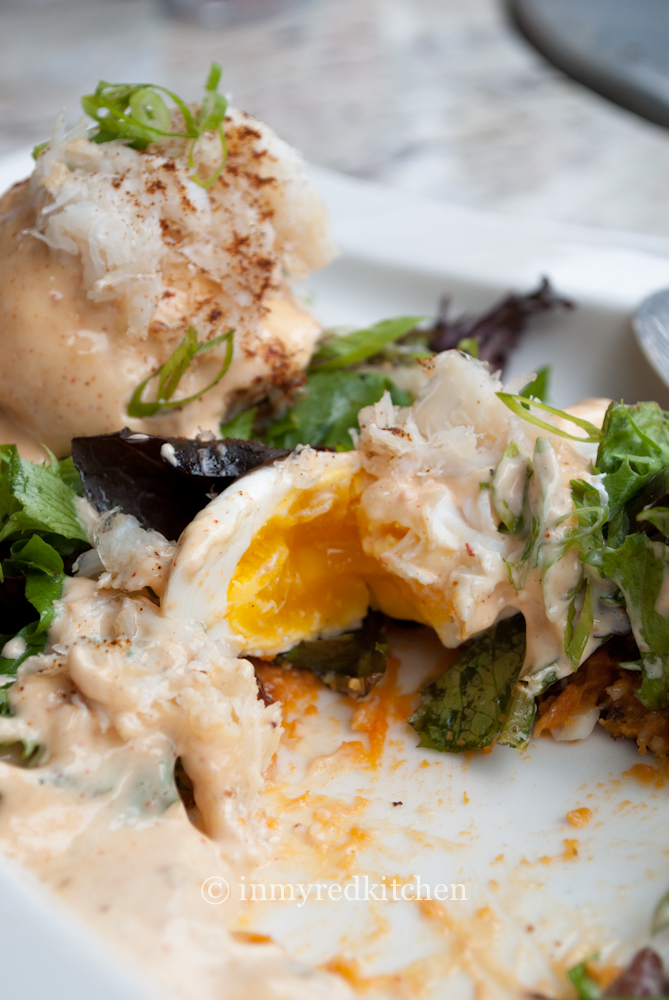 There are so many tasty brunch options, this visit tasted like more.
And we still have to get used that we live close by the beach now, we should go more often! Especially for brunch it's perfect. So Palmilla, I will meet you again soon 🙂
Brunch at Palmilla | Cocina y Tequila
Every Saturday and Sunday from 10am till 2pm
39 Pier Avenue
Hermosa Beach Ca. 90254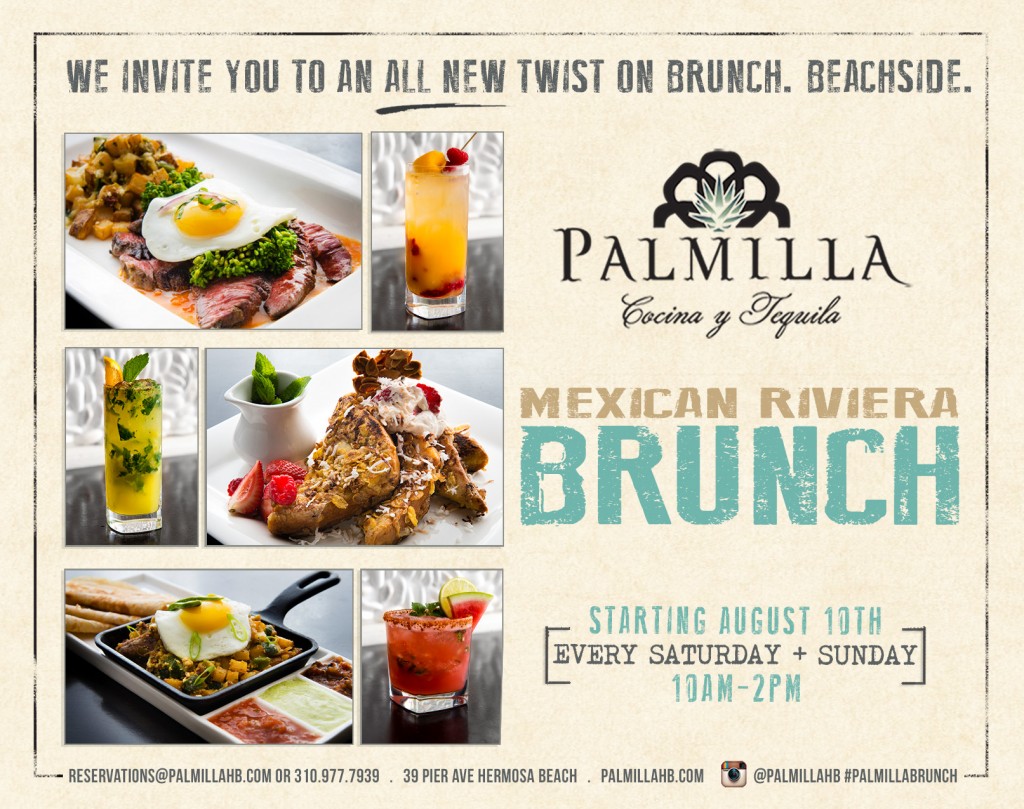 Please note: Palmilla invited us over for brunch and we got the food comped, but all the opinions in this article are my own.