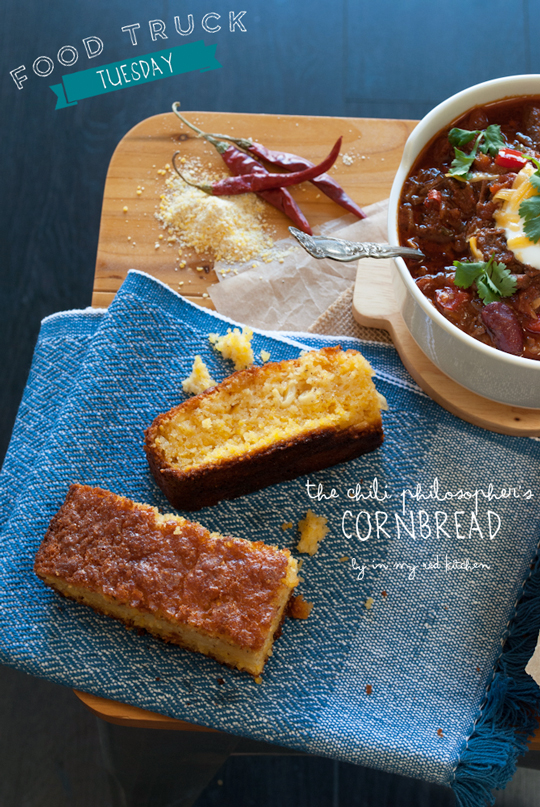 – Click here for this recipe in Dutch -> Maisbrood van The Chili Philosopher –
I'll keep this short because I don't want to keep you from making that delicious beef chili that I just posted. And okay, I'm also writing this blog post a little last minute because I did other things
(going to the beach, to the Hollywood Bowl, shopping etc.) instead of prepping this. So now I'm in a hurry.
But if you're going to make that chili and should stay home to occasionally stir in the pan, why don't you make this cornbread in the meantime? This cornbread is deliciously sweet and goes perfectly with the mild spicy beef chili.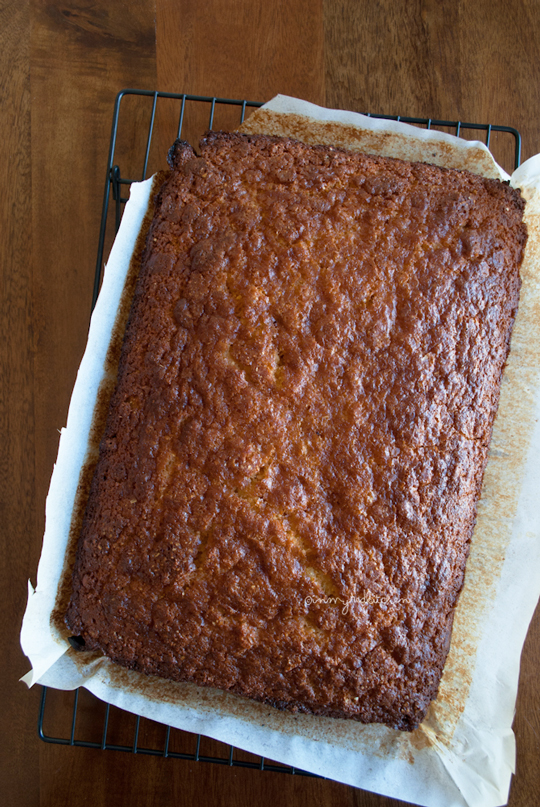 And as I wrote in my previous post I got this recipe from the one and only Chili Philosopher and his muse. The Chili Philosopher is a food truck in LA and they make the most delicious chili which I'm totally addicted to. Jamie Oliver's recipe that I used to make the chili is also really good, but the Chili Philosopher's one is just a líttle bit better to be honest. A really tiny bit better 😉
So this is the recipe for the cornbread that The Chili Philosopher is serving with that amazing chili. You guys are so lucky that he and his muse wanted to share it with me!
The Chili Philosopher's Cornbread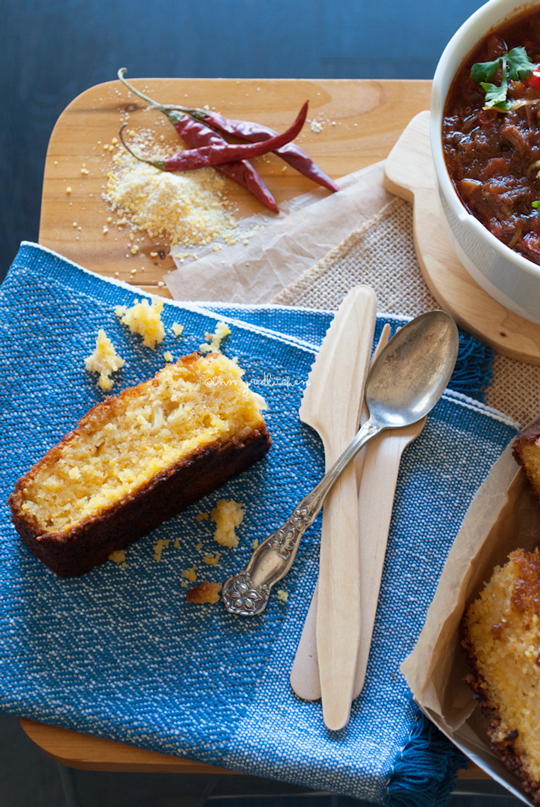 Sweet cornbread that goes perfectly with spicy chili. Can I have more please?
Ingredients
230 gr all purpose flour
130 gr sugar
10 gr salt
30 gr baking powder
350 gr cornmeal
750 ml milk (3 cups)
4 eggs
380 gr melted butter
½ cup sweetcorn
Instructions
Preheat the oven to 400 degrees F and line a brownie baking pan with parchment paper.
Sift the flour, sugar, salt and baking powder into a mixing bowl.
Add the cornmeal and stir to blend. Make a well in the center.
Whisk together the milk, eggs and butter. Pour the mixture into the well and stir until just blended. Add the sweetcorn, mix until combined but don't over mix!
Pour the mixture in the lined brownie pan.
Bake for about 45 minutes, until a skewer inserted into the center comes out clean. Serve warm or at room temperature.
Notes
The cornbread can be frozen in individual pieces
https://www.inmyredkitchen.com/the-chili-philosophers-cornbread/
Copyright Ellen Bannink- in my Red Kitchen
Enjoy!
Every first Tuesday of the month it's Food Truck Tuesday at in my Red Kitchen! Curious about the other Food Truck Tuesday recipes? Click here!