Last week my Dutch blog (inmyredkitchen.nl) had a special post. Although I started blogging in May last year, on July 13 I was ready to share my recipes with the world. I still remember sitting in my living room while my sister was visiting. She encouraged me to post a message on my facebook wall to announce that I had started blogging. I was so nervous to post a message about it, but I also felt kind of proud of my 'baby'.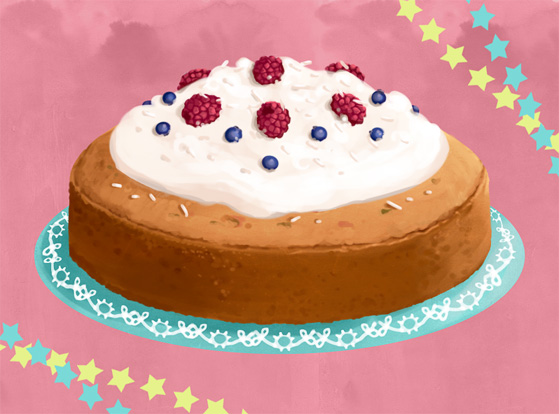 So to celebrate this 'Blogoversary' I teamed up with Corona, a talented illustrator and also an old friend of mine. I baked a zucchini cake with coconut cream and she made this beautiful illustrated recipe.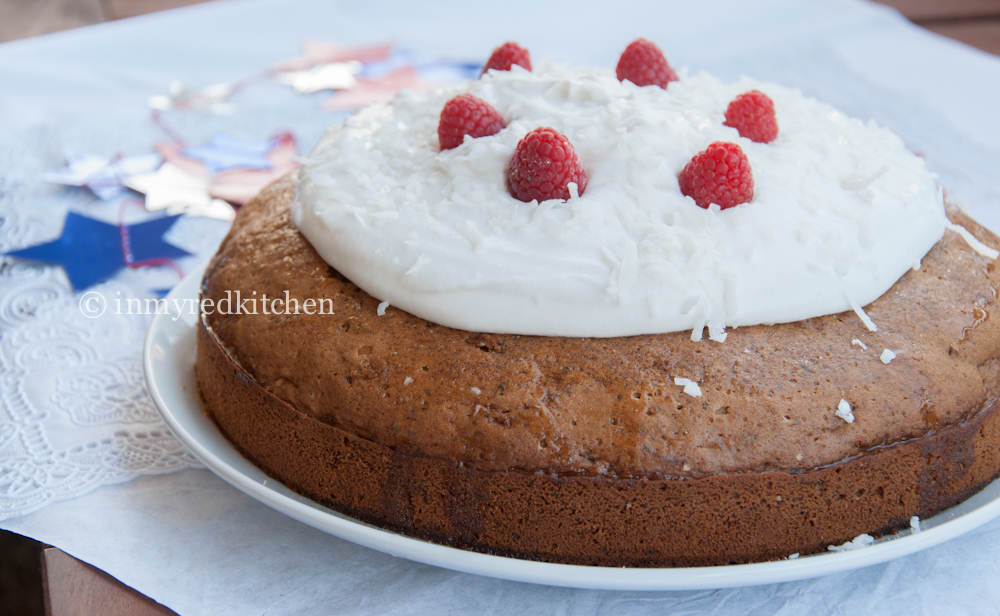 Pretty good teamwork don't you think? Last week I published it on inmyredkitchen.nl in Dutch, and now here it is in English!
And please, also take a look at Corona's website for her other amazing work!

For more information on making coconut whipped cream click here.
Enjoy!!