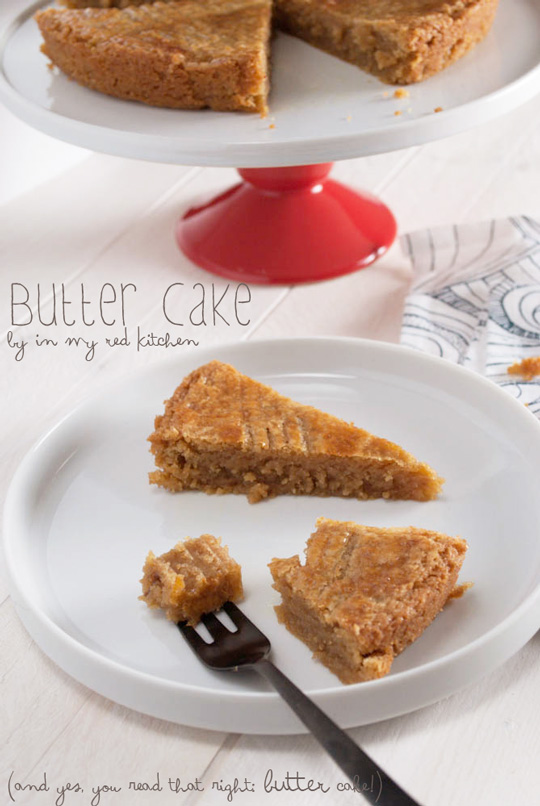 – Click here for this recipe in Dutch -> Boterkoek –
It's my party and I can eat what I want to…
No wait a minute… TWO parties today because it's my birthday ánd exactly two years ago today I married the most amazing man on earth.
But yet today is just an ordinary Wednesday. The older I get, the less I value my birthday. This year is also the first time that I'm not going to celebrate it.
Of course tonight we will be heading out for dinner -just the two of us- and maybe this afternoon I will treat myself to a cronut.
Or shall I bake another butter cake? 😉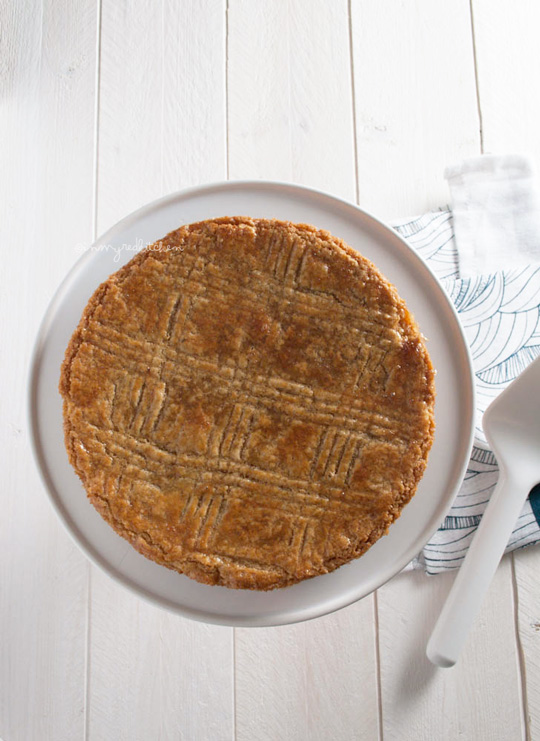 The recipe that I give you today is one of my favorite recipes, and also the very first recipe I ever made. When I was a little girl I baked a Dutch butter cake regularly for my grandfather, who is just such a sweet tooth like me. Cookies, candy, pie or butter cake, nothing is safe with him around 😉
But since I no longer live in the Netherlands, he has to start baking a butter cake himself. Lucky for him, this is a very easy recipe! So 'Bets', I like to see a photo on WhatsApp of your first homemade butter cake soon!
To bake this butter cake I used a traditional Dutch butter cake form of 7.5 inch in diameter and 1 inch high. You can also use another form with similar measurements.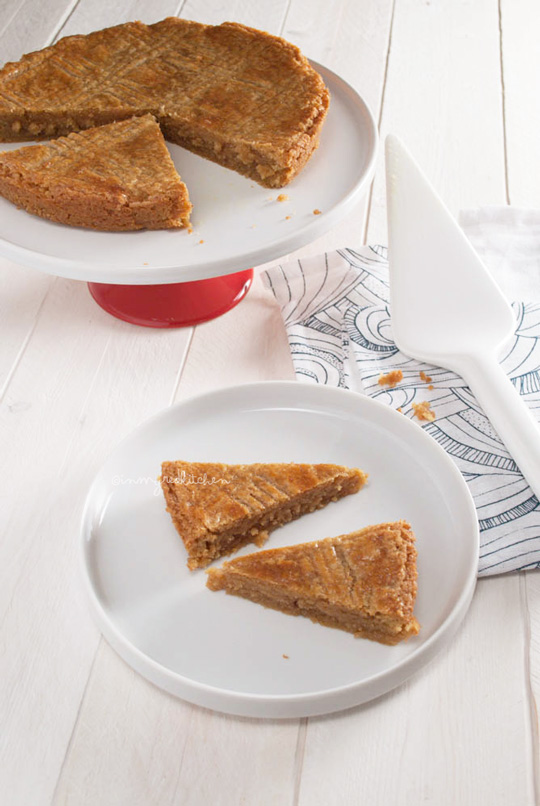 This traditional Dutch butter cake (yes, you heard that right... a BUTTER cake!) is one of my favorites to bake, ever since I was a little girl.
Ingredients
1 packed cup all purpose flour
6 oz soft butter, room temperature
1 cup light brown sugar
1 egg, beaten (divided)
pinch of salt
Instructions
Preheat the oven to 350 degrees F.
In the bowl of standmixer, add the flour, soft butter, light brown sugar, 1 half of the beaten egg and salt. Use a flat beater to mix until combined.
Transfer the dough to a lined round baking form and brush the other half of the egg on top.
Bake the butter cake 25 – 30 minutes in the preheated oven, until golden brown. Let it cool in the form for a few minutes and then transfer the cake to a plate to cool more.
Notes
I used a traditional Butter cake form of 7.5 inch in diameter and 1 inch high. You can also use a similar form.
http://www.inmyredkitchen.com/dutch-butter-cake/
Copyright Ellen Bannink- in my Red Kitchen
Enjoy!
Want to know what I made for my birthday last year? Check out this Dutch apple pie!