– Click here for this recipe in Dutch -> Appeltaart –
Yes! It's my birthday today! I'm getting old you guys, 32 already! I used to get really excited, weeks before my birthday. But this year everything feels different, I really have to remind myself it's my birthday and I don't really care about it. Of course, it's a good opportuniy to eat cake for breakfast, have chicken 'n waffles for lunch with friends and to treat myself to sushi at Sugarfish.
But since last year March 11 isn't solely my birthday anymore, it's also my wedding day. Yes! P and I got married last year on my birthday, so this year it's also our first wedding anniversary.
To me it's still funny to say P is my husband. That's because marriage isn't that important to us I must say. If it wasn't for my visa (so P could take me to LA when he got his work visa) we probably would never got married at all. It isn't that unusual to don't get married in the Netherlands. A lot of my friends are living together for years already, even if they bought a house together and have children without getting married. Marriage is just not the thing Dutch girls are aiming for, compared to American girls I have noticed.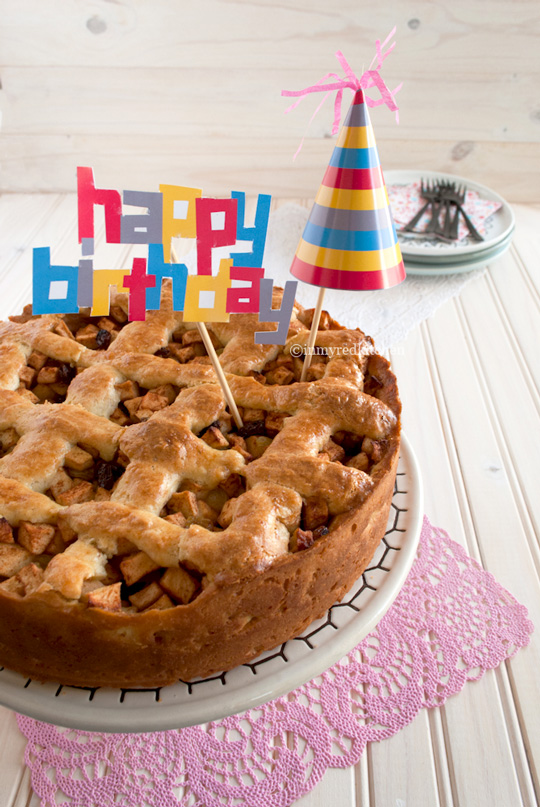 Maybe it's because the Dutch aren't that religious anymore, at least not as the Americans. Also another difference I have noticed in these past 10.5 months.
Even without marriage P and I had the intention to stay together forever and always, and our intention isn't changed after March 11 of last year.
The only thing that's changed is the ring on my finger, my new last name (because I thought his last name was easier to pronounce in English – boy I was wrong) and that I was able to join him at this great LA adventure.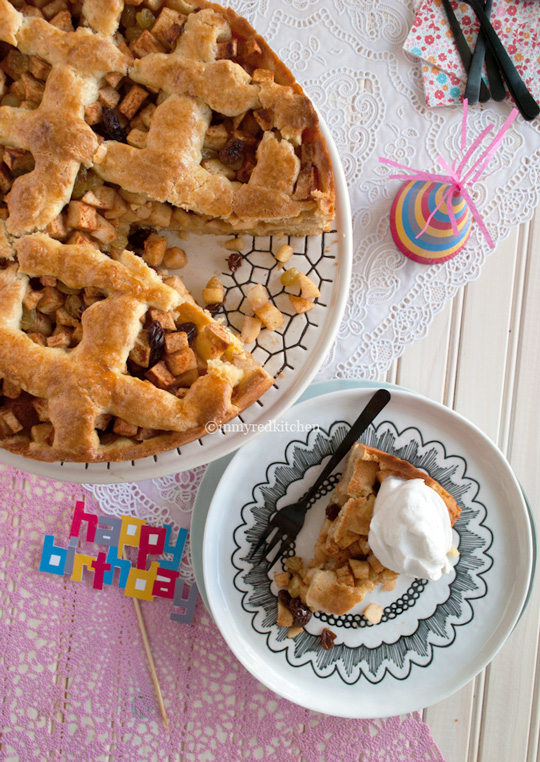 Everything else is still the same, we love each other deeply and beyond. That's the base of a good relationship – marriage doesn't change that.
Don't get me wrong, I'm really happy to be married to this great man and I wish everybody could marry his our hers great true love. Hetero, gay or bi-sexual. I'm proud to say that I'm from a country where gay marriage is allowed, and I hope for the best that they can get married all over the world, the sooner the better!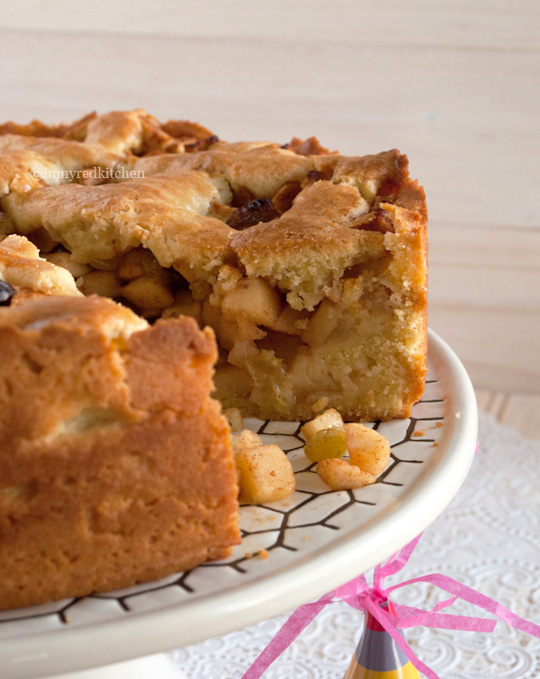 But let's celebrate today, my 32nd birthday (yes, I'm getting old…) and pure, true love.
Here is a traditional Dutch apple pie to help us celebrate. The best thing about this pie is the dough. I always liked the dough the best from the whole pie, so I once doubled the recipe for the dough and that was a big hit.
So here you are, a piece of Dutch apple pie with extra dough. From me to you because as the Dutch say: 'the person who's birthday it is, has to bring a treat'.
Dutch apple pie for my Birthday!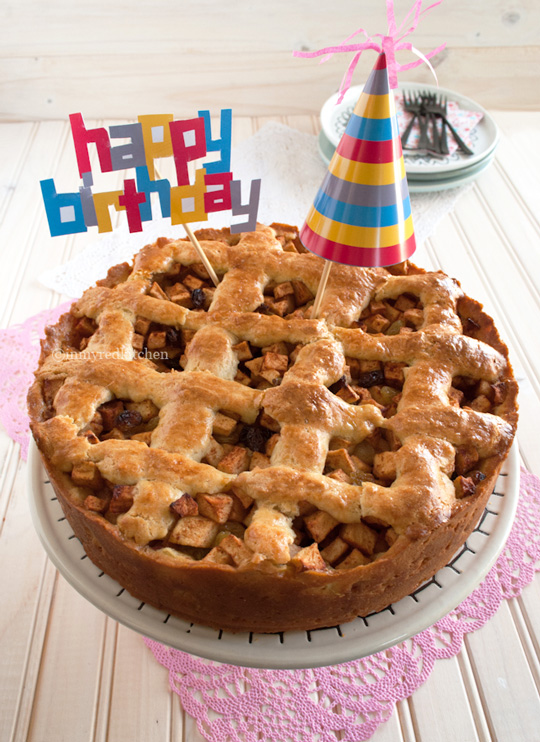 It's my party and I eat cake when I want to! Dutch apple pie with extra dough, because that's the best part! 😀
Ingredients
for the dough:

2 ½ cup flour
9 oz butter
½ heaped cup sugar
3 eggs (divided)

for the filling:

6-8 apples (I had 7)
1 cup of raisins (soaked in rum)
1 Tbsp sugar
1 Tbsp vanilla extract
2 tsp cinnamon

springform of 10 inch
Instructions
Preheat the oven to 360 degrees F and butter the springform.
Make a dough by mixing the flour, butter, sugar and 2 ½ eggs (you need ½ egg for brushing). Set aside.
Peel and core the apples and cut them in 0.5 inch pieces. Mix the pieces with the raisins, sugar and cinnamon.
Roll out ¾ of the dough and transfer that to a buttered springform.
Add the apple filling and press that down.
Use the remaining dough to lace the cake and use the remaining half egg for brushing.
Bake the apple pie in the preheated oven for 50 minutes until golden brown.
Serve with whipped cream.
http://www.inmyredkitchen.com/dutch-apple-pie-birthday/
Copyright Ellen Bannink- in my Red Kitchen
Enjoy!