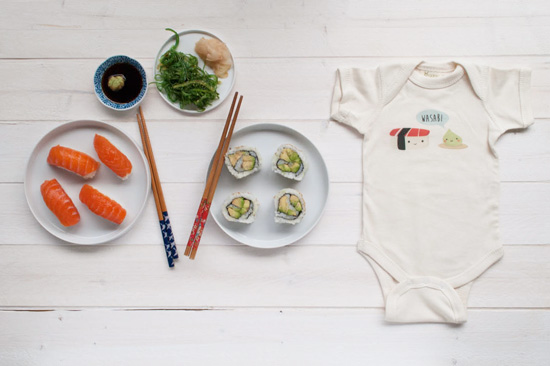 You might have noticed that I was a little absent the last two months.
Since two months, I don't eat sushi anymore (ok, the sushi with the raw fish). Since two months, I don't drink alcohol (and oh my how I miss those spontaneous cocktails). Since two months I use cart wipes when I grab a shopping cart in the supermarket. Since two months I can't stand vegetables. Since two months, I also can't stand pasta with tomato sauce. Since two months I'm craving potatoes, and especially mashed potatoes. Since two months I don't go hiking (ok, maybe that also has a little to do with those coyotes that I saw). Since two months I use a special veggie wash for the fruit I eat. Since two months I eat the food I grew up with (soft buns with chocolate sprinkles and cheese sandwiches! Nibbit chips! Rice with ragout! Crackers with cream cheese! Rice pudding!). Since two months I no longer drink raw pressed juices.
Since two months I lie mostly sick, weak and nauseous on the couch. Since two months I take a nap daily. Since two months I have to eat every two hours because otherwise I get nauseous and have to throw up. Since two months I go to bed between 10pm and 11pm instead around midnight, what I used to do. Since two months there is a box of breadsticks on my nightstand.
You probably already guessed it by now… I'm pregnant! Paulus and I are expecting a baby! It's very exciting and scary, but it is also very special and beautiful. In July 2015 Baby Bannink is expected.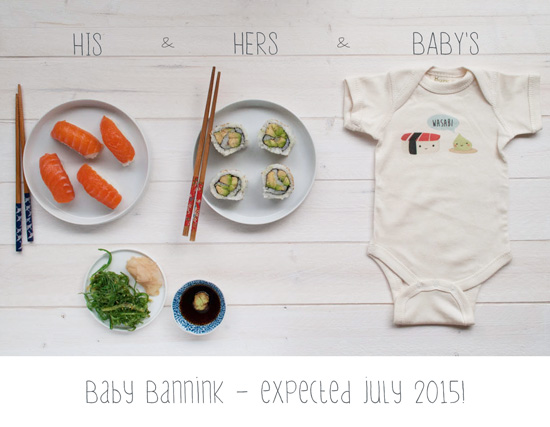 Meanwhile I'm feeling a little better and I'm regaining my energy, but all the while being pregnant felt like having the flu. I was feeling extremely tired, nauseous and I also felt só fuzzy. On Netflix I watched all seven seasons of Gilmore Girls. And then I began watching Parenthood. I didn't feel like blogging because nothing seemed important enough to write about. And I also didn't cook much. It felt very strange to not think of food because only thinking of it already makes you sick, or because you're too tired to go to the grocery store. I was also not really into eating out, so we sticked with take-away and cooking simple & quick 10-minute dishes. And hello supermarket that has a buffet where you can get warm soup, put together a salad or pick up a roasted chicken.
And all this time I had to keep it a secret. But now the first decisive 12 weeks have passed and I have had two good ultrasounds, our family knows about it and we can finally share the news! What a relief! And little-by-little I'm starting to think about cooking and baking again… so prepare for some new and delicious recipes in the new year!
With love, Ellen