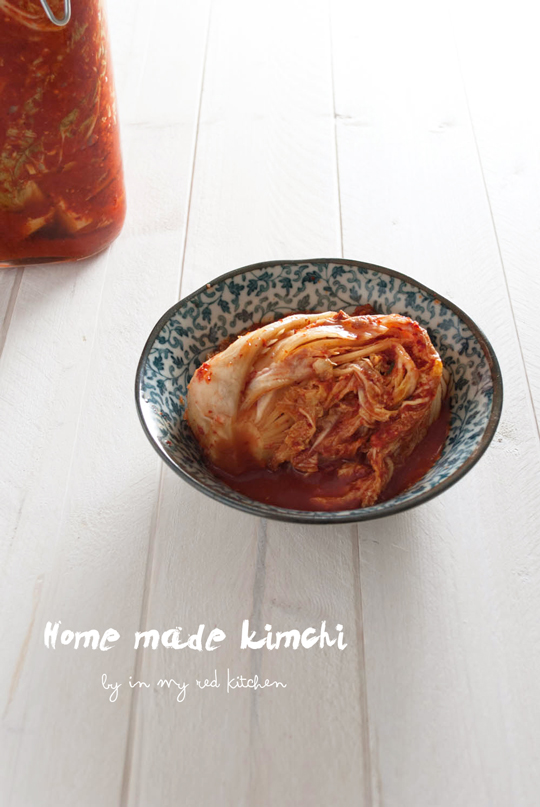 – Click here for this recipe in Dutch -> Zelf kimchi maken –
I don't think I've even heard of kimchi while living in the Netherlands. But thankfully LA is a melting pot of cultures so right after moving here I was introduced to kimchi.
Kimchi is a Korean side dish made of fermented vegetables. Many vegetables and spices are used to made into kimchi but the most well known one is kimchi made of napa cabbage fermented in kochukaru. Kimchi is eaten as a side dish, served raw with rice and Korean barbecue. But you can also make some delicious fried rice with it! Next week I'll share that recipe.
Is the first thing you think 'yuck' when you