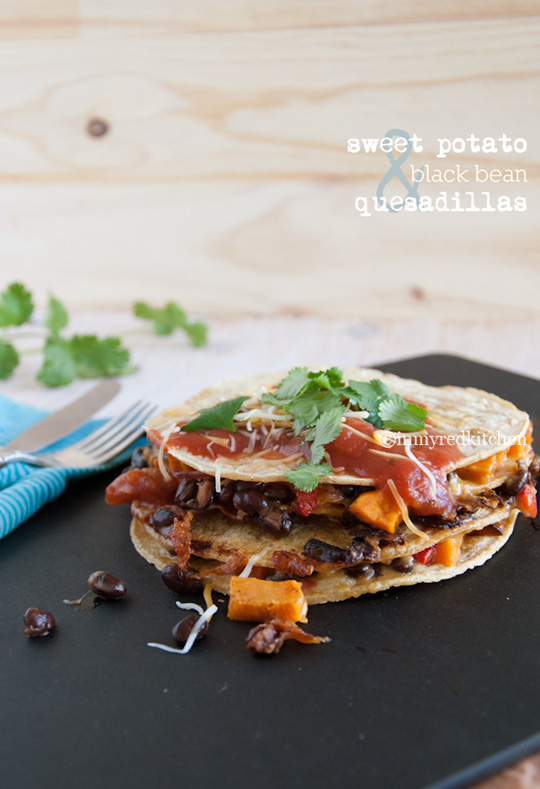 On Mondays  -after a scrumptious weekend filled with brunches, cocktails and grilled chicken- I'm always craving healthy foods. Kale, quinoa, sweet potato, lentils, chickpeas, avocado, black beans… you'll name it and I'll eat it.
I start my week with juices, smoothies, green tea and salads and on Friday that's slowly transforming into fried eggs, waffles, ramen, caffe lattes and pizza. It's all about balance right?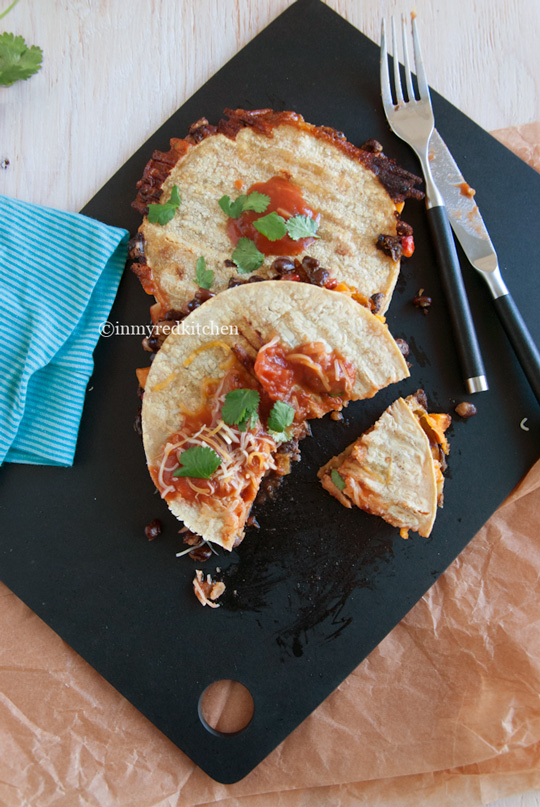 A few months ago I made some permanent changes in my lifestyle because I was tired of the short-term resolutions. I wanted to lose weight and feel more like myself, like the person I was on the inside. I've lost about 57 lbs but I gained 37 of them back. But not this time! I'm determined to forever get rid of the extra pounds so I'm changing my behaviour with some Cognitive behavioral therapy. I'm doing that all by myself, because… who needs a therapist? 😉 And OK, I've also read a Dutch book called 'the secret of slim people'.
Now I'm following these five guidelines:
* I can eat it – but I don't want to because I'm choosing to be slim
* I decide what I eat – not the food itself or the situation
* I eat what I want – but I don't want to eat too much
* I can stand 'NO' – I don't want mayonaise with my fries
* It's OK to crave pizza – but that doesn't mean I have to eat it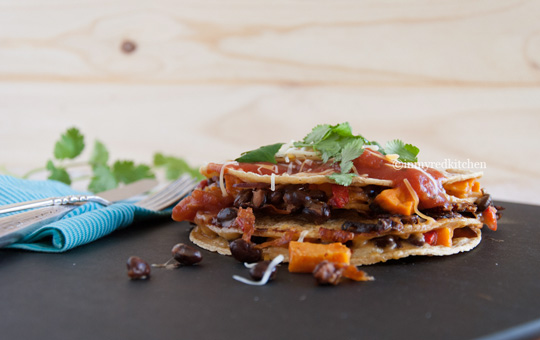 I take small baby steps and also sometimes a step back but hey, it's working! I've lost 22 lbs so far in four months.  It's all about awareness and acting like an adult. I used to show highly childish behaviour and I kept on eating because that was what I wanted at that moment. And you know kids are not able to show some foresight so I had to grow up and act like an adult if I wanted to lose weight.
Normally I would continue with eating bad and greasy foods after the weekend, because that's what I wanted. But now I'm in balace and I transform to healthier foods and workouts during the week easily.
And since it was a long time ago I made Mexican food I decided to make these healthier sweet potato and black bean quesadillas last week.
I took the control back over my own life and weight and it feels good!
Sweet potato and black bean quesadillas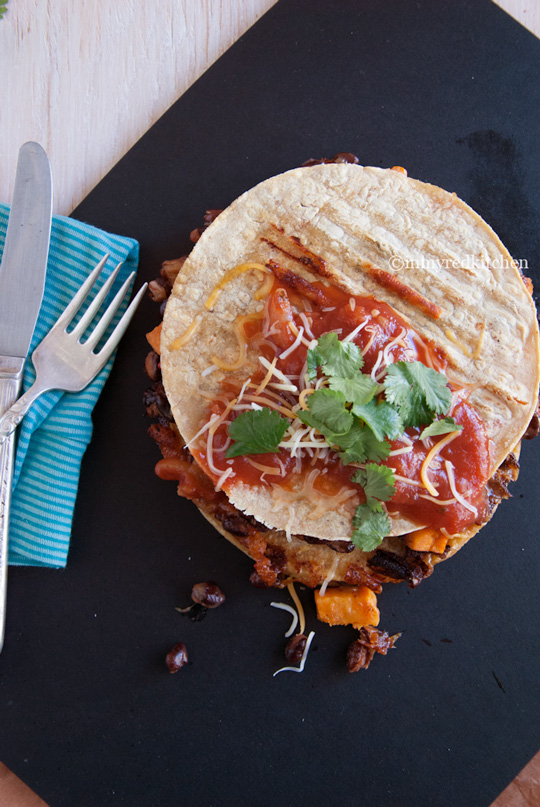 Vegetarian sweet potato and black bean quesadillas, a perfect meal for busy work days!
Ingredients
2 sweet potatoes, peeled and cubed
1 Tbsp canola oil
1 tsp cumin
1 tsp coriander
½ tsp chili powder
salt and black pepper
1 14 oz can of black beans, rinsed
2 roasted bell peppers (skin- and seedless), sliced and cubed
1 ½ cup shredded mexican cheese blend (Trader Joe's)

or cheddar

½ red onion, thinly sliced
12 corn tortilla's

salsa and cilantro for garnish
Instructions
Preheat the oven to 375 degrees F.
Mix the cubed sweet potatoes with the canola oil and the spices. Add salt and pepper to taste and toss the potatoes around until every side is covered in oil.
Transfer to a baking sheet and roast the sweet potatoes 20 – 25 minutes until soft and done.
In the meantime: mix the black beans with the bell peppers, cheese and red onion.
Also mix in the potatoes when they're done.
Top 6 tortillas with the sweet potato and black bean mixture. Place the remaining 6 tortillas on top.
Prepare a contact grill and grill the quesadillas until golden brown.
Serve with salsa sauce and cilantro.
http://www.inmyredkitchen.com/sweet-potato-and-black-bean-quesadillas/
Copyright Ellen Bannink- in my Red Kitchen
Enjoy!