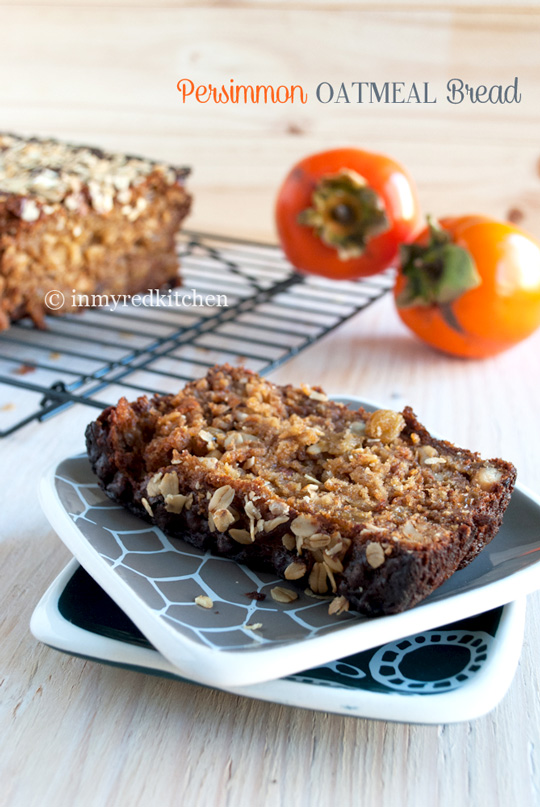 Every weekday morning our alarm goes off at 8am. Some times I'm already awake but most times I'm still in a deep sleep. Between 8 and 8.30am I'm trying to wake up by reading the news, checking my Facebook time line, liking a lot of photos at my Instragram feed and reading my email, all on my iPhone.
At 8.30am I kick P out of bed; he will take a shower and I will also get out of bed and put on my bathrobe and slippers. I walk to the kitchen to make coffee and breakfast for P. Breakfast is a bowl of yogurt with fruit (at this moment pomegranate, oranges and grapefruit) and home made granola. I make it easy for myself because once a week I cut up all the fruit we have and put that in a box in the fridge so that I don't have to do the cutting every morning.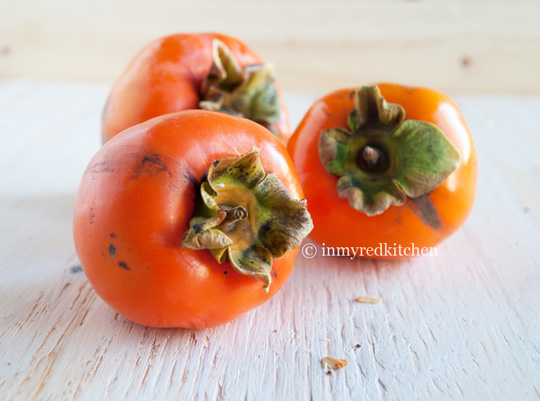 Once breakfast is ready -after 1 minute or so- I start prepping his lunch. Usually sandwiches with arugula, pesto and turkey or salami or leftovers from last night's dinner.
While prepping, P comes in and eats his breakfast.
I pack his sandwiches in aluminum foil and lay it on the table so he won't forget them.
Then I start unloading the dishwasher and while I'm doing that P has finished his breakfast and will go brush his teeth and put on his shoes.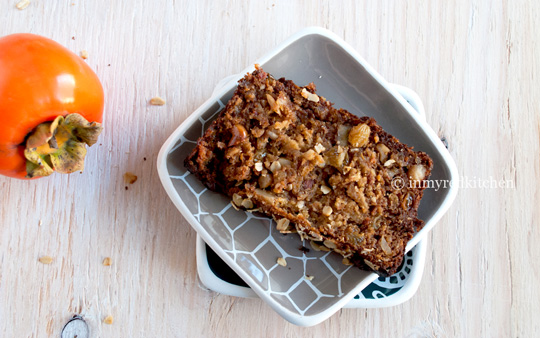 When I'm ready unloading the dishwasher he is ready to go to work, we kiss each other goodbye and he leaves.
It's 9am and my day is about the start. I make a to do list for that day, make plans for dinner, do some exercises, buy groceries, do laundry, clean the house but mostly I'm behind my computer to blog.
My god I feel like such a housewife! Especially in the morning, taking care of P in my bathrobe and on slippers with sleepy hair.
And I hate it… but what else can I do? Of course I make him breakfast, lunch and dinner and take care of the house. But this is not what I went to school for to study hard.
It sucks not to be able to work 🙁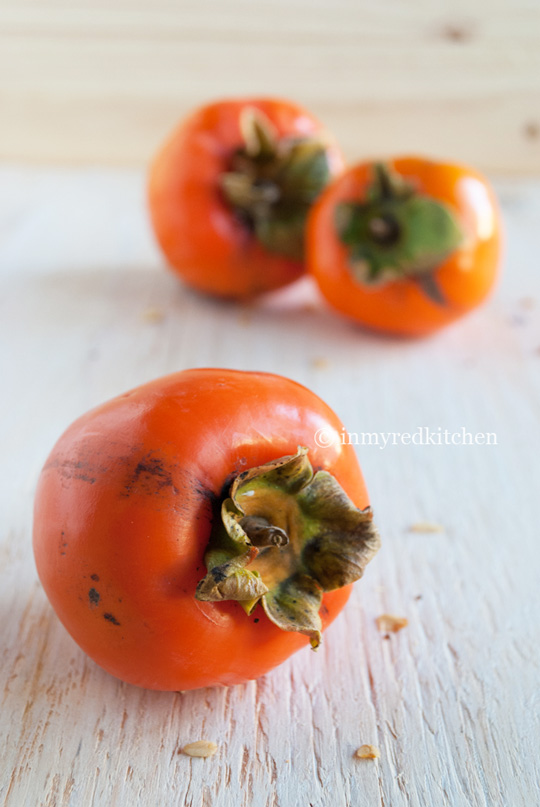 So I bake a cake, a persimmon oatmeal bread this time. With persimmons we hand picked ourselves at V & E's garden. I also used two persimmons to bake the persimmon cookies from Bountiful, the book from the White on Rice Couple. Three of the persimmons I used for this persimmon oatmeal bread and there are still 6 left. I will definitely try out this recipe for Autumn Persimmon Arugula Pasta from my friend Maryanne!
But first, I enjoy a slice of my own cake in front of the fireplace. It's so cold in LA!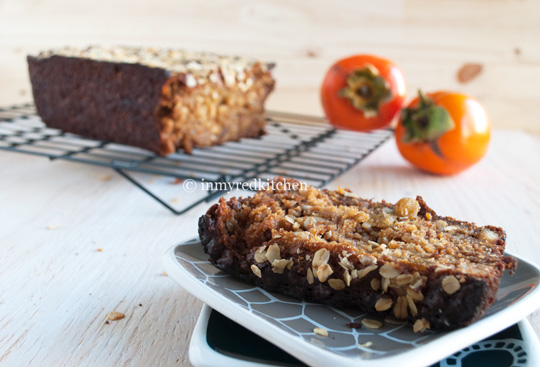 The perfect autumn cake to enjoy with hot chocolate in front of the fire place. This persimmon oatmeal bread is perfect!
Ingredients
1 ¾ cup flour
1 cup oatmeal
1 tsp baking powder
1 tsp baking soda
1 tsp cinnamon
½ tsp salt
2 eggs
1 stick butter, softened at room temperature
¾ cup packed light brown sugar
2 cups persimmon pulp (from 3 persimmons)
1 tsp vanilla extract
2 Tbsp yogurt
1 cup chopped nuts
1 cup raisins
Instructions
Preheat the oven to 350 degrees Fahrenheit.
In a bowl, mix the flour with the oatmeal, the baking powder, de baking soda, the cinnamon and the salt.
In another larger bowl, mix the eggs with the soft butter and the light brown sugar until smooth and creamy, about 5 minutes.
Mix in the persimmon pulp until just combined.
Add the vanilla extract and the yogurt and mix until just combined.
Now fold in the flour mixture, do this careful because you don't wait to loose that fluffyness you just mixed in 😉 Add the nuts and raisins and also fold those in.
Transfer the batter to a cake pan and bake the persimmon bread for 45 – 60 minutes until a bamboo stick comes out clean.
Let it rest for 10 minutes before transferring the cake to a rack to cool.
http://www.inmyredkitchen.com/persimmon-oatmeal-bread/
Copyright Ellen Bannink- in my Red Kitchen
Enjoy!