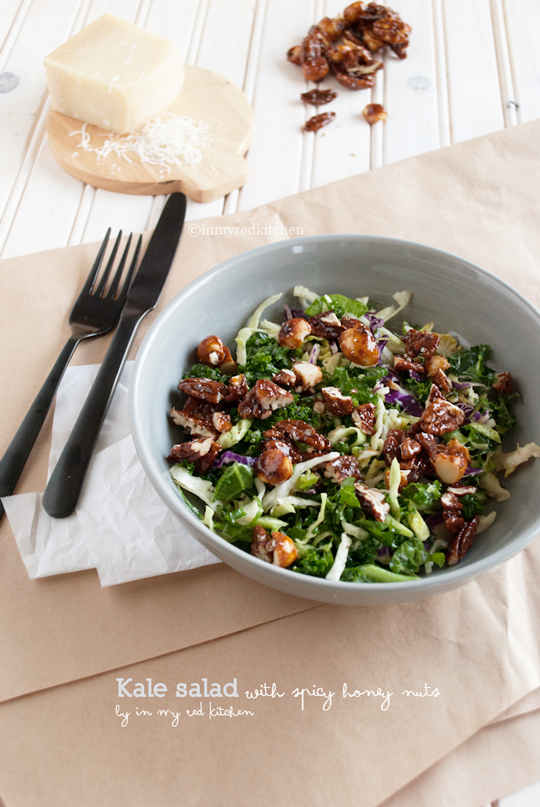 Oh guys, I'm so jet lagged right now. The day before yesterday I couldn't stop yawning while shopping at Trader Joe's, it was so embarrassing! I was really hoping the cashier would ask me about my day so I could tell her I just came back from Amsterdam and had a massive jet lag but unfortunately all she said was: 'thank you for waiting'.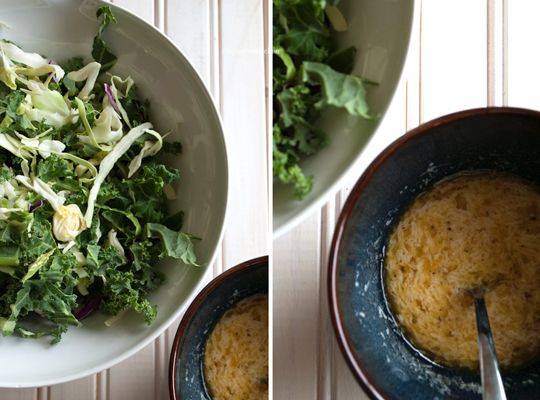 I hope she didn't think my yawning was insulting 😉 Just a few more days, then I will be fine again. But for now I'm enjoying our quiet house and some alone-time. I finally started working on a redesign for in my Red Kitchen – yay! All those ideas were building up in my head and now I'm finally letting them out.
Or -better to say- I have time to let them out! Don't get me wrong, our 'vacation' in Amsterdam was amazing but it was also exhausting. And I say 'vacation' instead of vacation because we only had a few hours to ourselves. The remaining hours and days we spent on our friends and families. It was so different than our past year in LA when it was just the two of us -P and me- and a couple of new friends. We had to get used to our Amsterdam life again.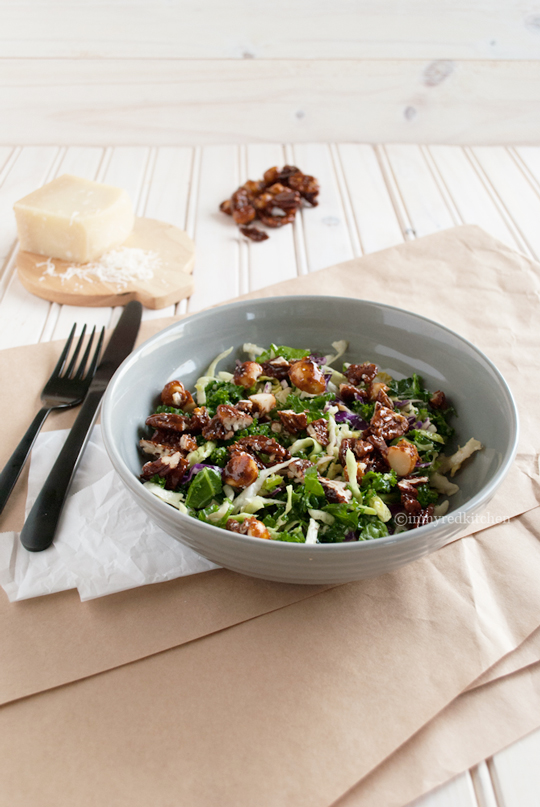 We also had to get used to biking through town, ouch! My butt was sore the first few days from sitting on the bike 😉 Can you believe that?!
Two weeks in the Netherlands were of course filled with food. I totally feel that I gained some weight again so I already picked up my juices for this week and I went on a hike. In the evenings I'm also eating healthy, and boy I love this kale salad with spicy honey nuts. I'm eating this every week now (okay except for our time in Amsterdam), with just some meat or fish on the side.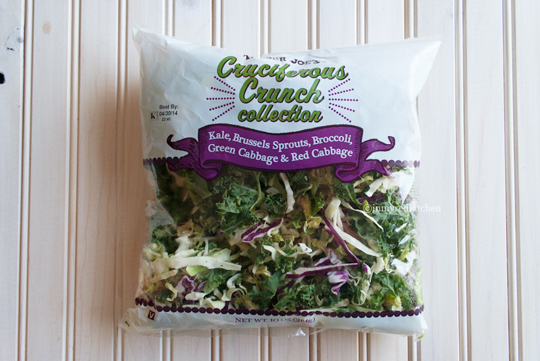 Kale salad with spicy honey nuts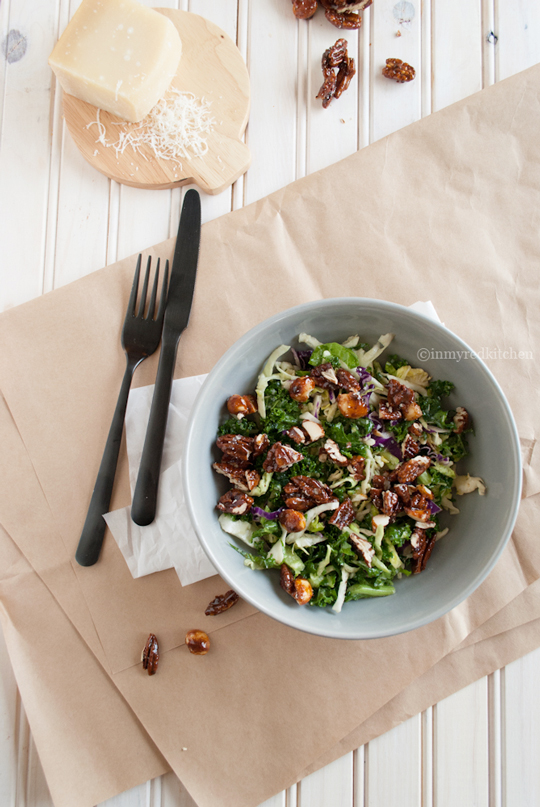 Serve this kale salad with roasted chicken or oven baked fish and you'll end up with a healthy meal!
Ingredients
1 cup mixed nuts (I used pecans and macadamia)
2 Tbsp dark brown sugar
2 Tbsp honey
1 tsp kosher salt
¼ tsp cayenne pepper
10 oz kale (I used the Trader Joe's bag on the photo), leaves only - shredded and washed
juice of ½ orange
1 Tbsp olive oil
½ cup grated parmesan cheese
pepper & salt to taste
Instructions
In a skillet over medium-high heat, toast the nuts until fragrant and light brown, about 2-3 minutes.
Add the sugar, honey, salt and cayenne pepper and slowly bring to a boil. Stir for 2 minutes and transfer the nuts to a plate to cool off.
Place the kale in a large bowl.
Mix the orange juice with the olive oil, stir until combined and add the grated parmesan cheese. Add salt and pepper to taste and stir everything until combined.
Add the dressing to the kale, and stir for a minute until all the kale leaves are covered in dressing.
Serve with the spicy honey nuts.
http://www.inmyredkitchen.com/kale-salad-spicy-honey-nuts/
Copyright Ellen Bannink- in my Red Kitchen
Enjoy!