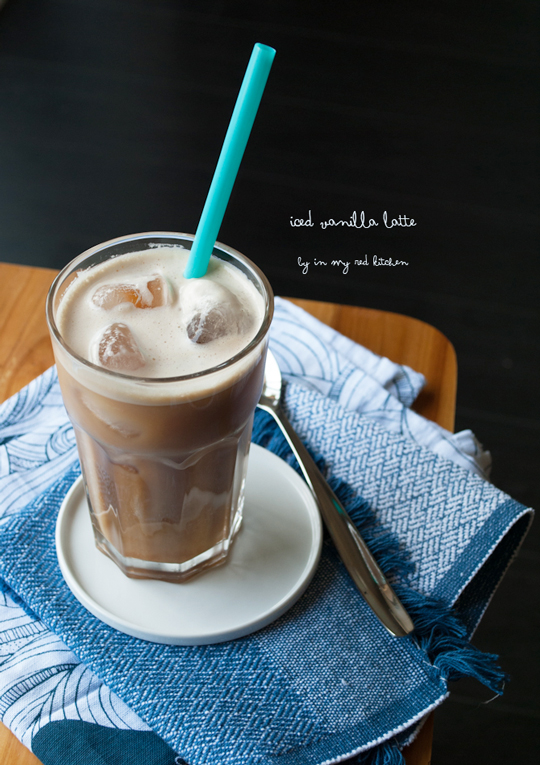 – Click here for this recipe in Dutch -> Snelle ijskoffie – Iced vanilla latte –
I wasn't planning to share this 'recipe' with you at all, but somehow I suddenly had the feeling I hád to do it.
Recently I turned into an addict. A junkie. Addicted to iced coffee. That makes me an iced coffee junkie.
Addicted to cold coffee, a few weeks ago that grossed me out but now I drink it daily. Send help!
Oh no please don't, iced coffee taste só good!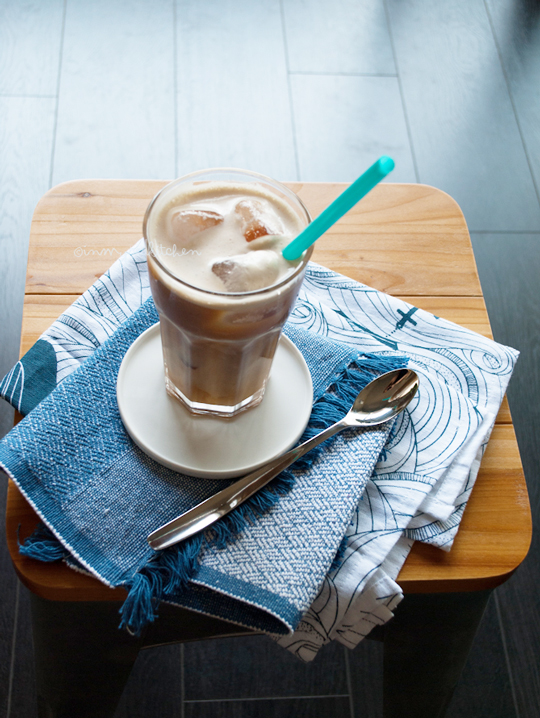 And it's a welcome treat during the Californian summer. I order it whenever I can: at breakfast, while shopping at a grocery store that has a Starbucks, as a dessert after dinner… and so on. But I also drink it at home, as an afternoon snack or with my lunch. And I was asked for the recipe a couple of times so that's the reason why I share this with you. And because it's so good, duh!
I wouldn't call this a recipe actually. It's so easy: you take a tall glass, fill it with ice cubes and coffee and you're done. You don't even need to plan ahead because you can use hot coffee. I just take a glass filled with ice cubes and put it under my Nespresso machine, easy does it! I don;t need any sugar in my iced vanilla latte, but feel free to use some if you like it.
This is how I like my iced coffee best: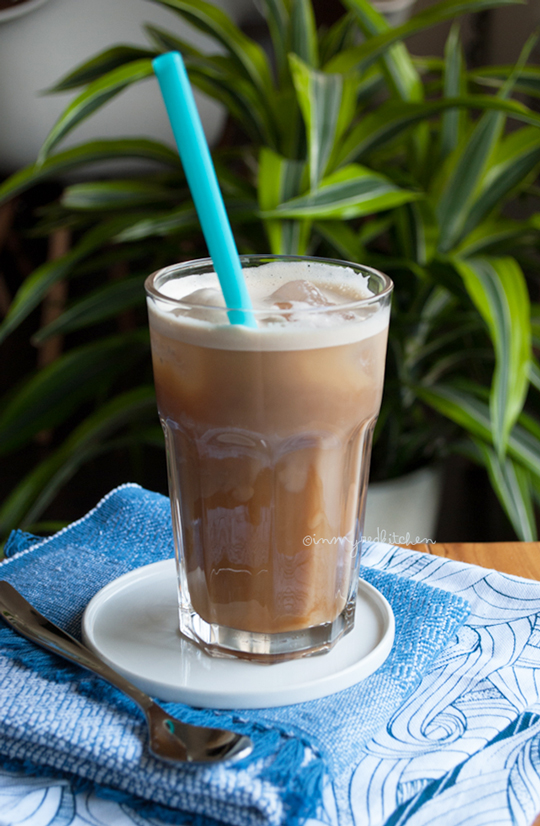 Iced vanilla latte is a welcome treat on a hot summer day!
Ingredients
6 - 8 ice cubes
1 tsp pure vanilla extract
1 cup of coffee
2 - 3 Tbsp (soy) milk
Instructions
Fill up a tall glass with ice cubes.
Pour in vanilla extract.
Pour in hot coffee and stir the (soy) milk in.
Serve with a straw!
http://www.inmyredkitchen.com/iced-vanilla-latte/
Copyright Ellen Bannink- in my Red Kitchen