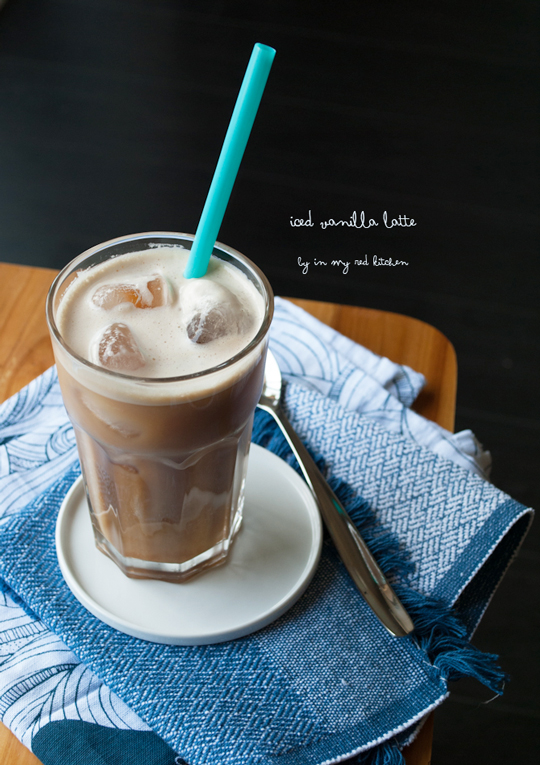 – Click here for this recipe in Dutch -> Snelle ijskoffie – Iced vanilla latte –
I wasn't planning to share this 'recipe' with you at all, but somehow I suddenly had the feeling I hád to do it.
Recently I turned into an addict. A junkie. Addicted to iced coffee. That makes me an iced coffee junkie.
Addicted to cold coffee, a few weeks ago that grossed me out but now I drink it daily. Send help!