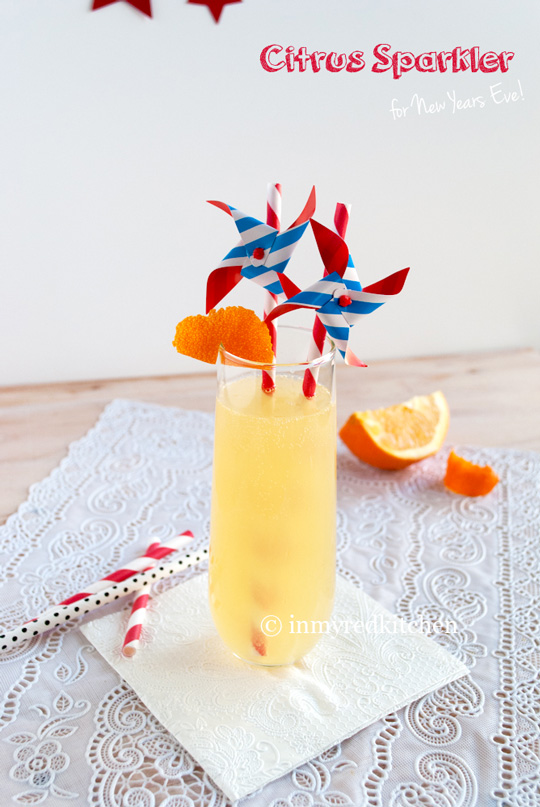 I know I know I know… it's not even Christmas yet and I'm already giving you a cocktail recipe for New Year's eve. But I'm so excited about this one, so don't look at me like that 😉
Don't you just love some sparkling champagne? Or prosecco? I do! I lóóóve sparklers, I even prefer my water to be sparkling!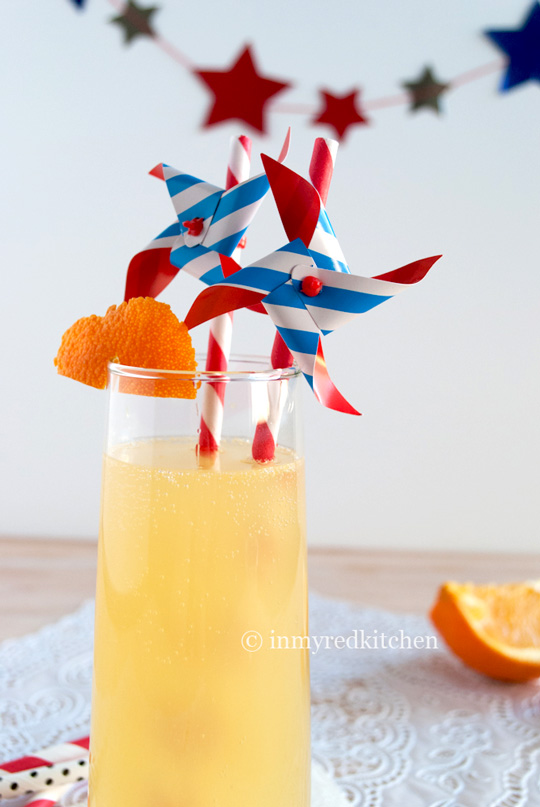 And I'm also totally in for a champagne breakfast, I mean, who wouldn't? I think it started a few years ago, when I was part of the organization of an International Dance Festival. Me and my colleagues used to celebrate our birthdays at the office with cake and prosecco at 11am in the morning. There is no better way than celebrating something with sparkling alcohol.
So now 2014 is almost there it's time to think about celebrating the new year. Just do yourself a favor and start the year with some vitamins, like some citrus vitamins in a Citrus sparkler cocktails for example 😉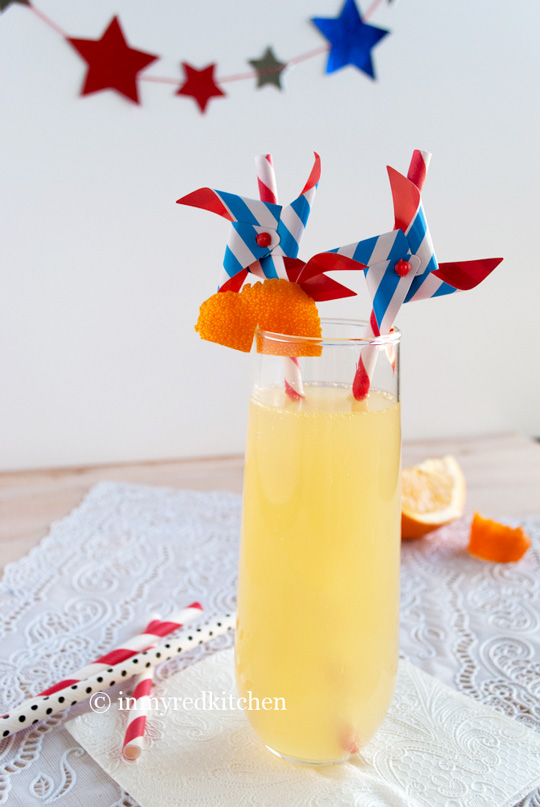 This Citrus sparkler cocktail would be perfect to start the new year with!
Ingredients
Juice of ¼ orange
2 fl oz limoncello
1 fl oz cointreau
5 fl oz champagne (or prosecco)
Orange peel for garnish
Instructions
Mix the orange juice with the limoncello and cointreau. Shake well.
Pour in a champagne glass and add the champagne.
Garnish with orange peel.
Cheers!
Notes
You can also serve this cocktail mimosa-style on the first morning of the new year, using the leftover champagne from the night before!
http://www.inmyredkitchen.com/citrus-sparkler-cocktail/
Copyright Ellen Bannink- in my Red Kitchen
Enjoy!