I bought a bike last week! It's so nice to ride again, I didn't ride a bike for 8 weeks, the longest since I've learned to ride. So that would be 27 years or so 😉 The weather is so good here, and I enjoy to do some grocerie shopping with my new minty-green cruiser.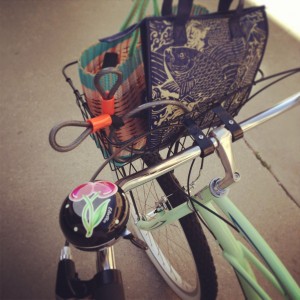 In Amsterdam I used riding my bike all the time. I didn't even had a driver license until I was 29! So yes, that's just 2 years ago 😉
In Amsterdam you need a bike, you can't live there without having one. Owning a car isn't necessary, to be precise it's only annoying. You need a parking permit and even then it's hard to find a parking spot. In the city centre (where we used to live) the streets are narrow and you'll get easily stuck in traffic.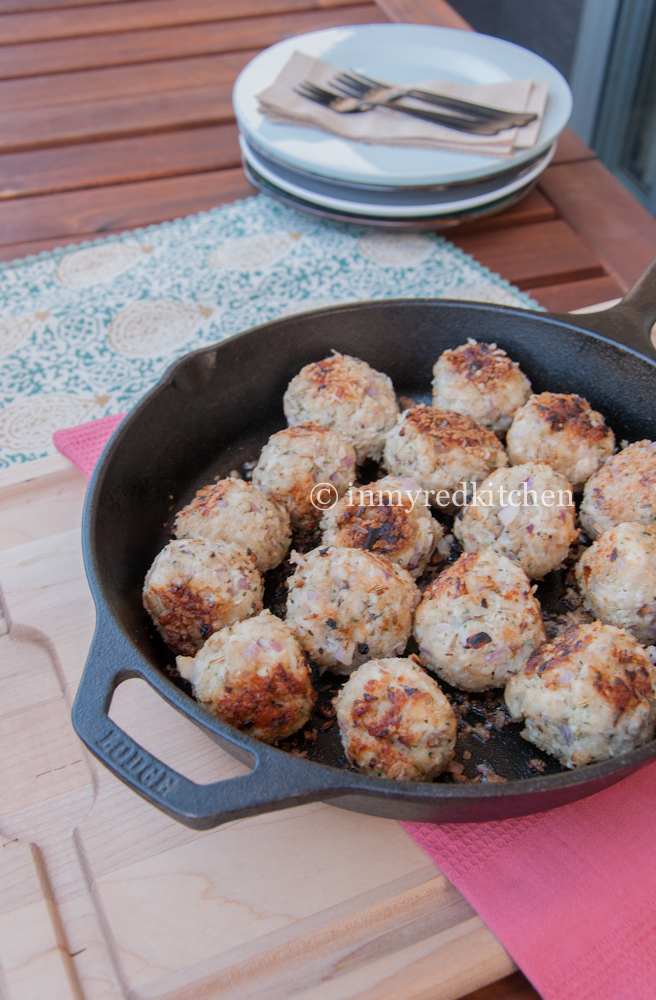 And of course there are also different ways of public transportation. Metro, busses and trams. But hey, they cost money and you have to wait for the right tram and there is a chance you miss your connection. And don't forget about the last tram in the evening you have to get on to get home while you're just having a good time with friends.
Riding a bike is so much easier. You can go anywhere whenever you want and you can continue having a good time with your friends because you don't have to worry about catching the last tram.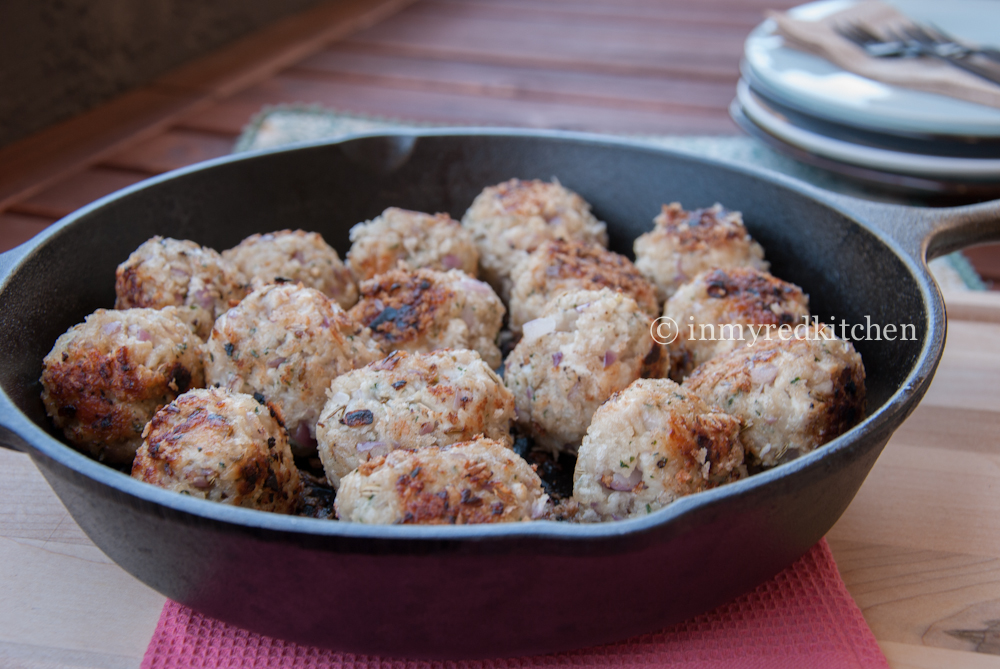 And even better: you can drink alcohol on a night out in town. As much as you want to, as long as you can bike without falling off there is nothing wrong.
Of course there are also down sides to only having a bike in Amsterdam. It rains often so even then you are designated to bike. Or take the tram. But that is what everybody does so it's crowded. And let's not think about winter when it's snowing and freezing.
But hey, it's never raining nor snowing in LA, so I'm taking my bike as often as I can! And yes, I don't have a helmet and I don't want one.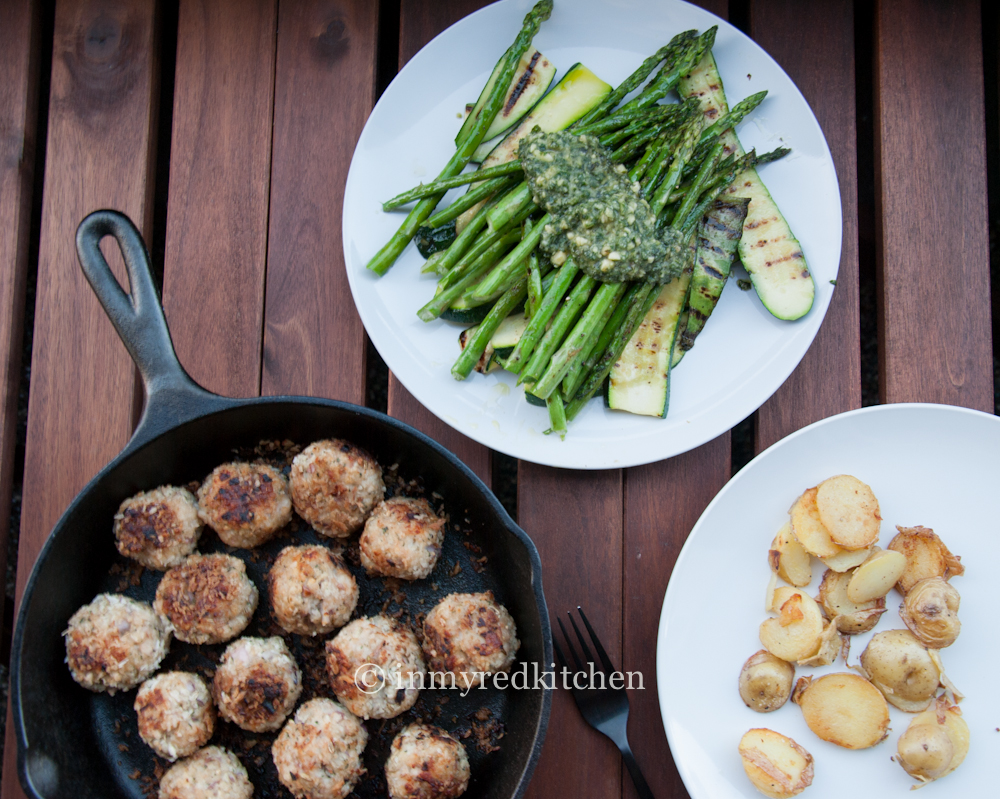 And now totally something else. These chicken meatballs!
It was a Sunday in June and I had no idea what to make for dinner that evening. On Twitter I saw somebody mention 'chicken meatballs' and that did the trick!
Immediately I thought of tasty fennel seeds and sweet red onion. That should go well with chicken!
So I jumped on my bike and bought chicken breasts.
Oh no, that's not true. I didn't have a bike back then.
So I jumped in the car and bought chicken breasts. That's better.
These deliciously skinny chicken meatballs where born. They were so good that we had them for dinner twice that week. Yum yum yummy! They taste really good in combination with roasted potatoes and grilled aspagarus & zuccini with homemade pesto.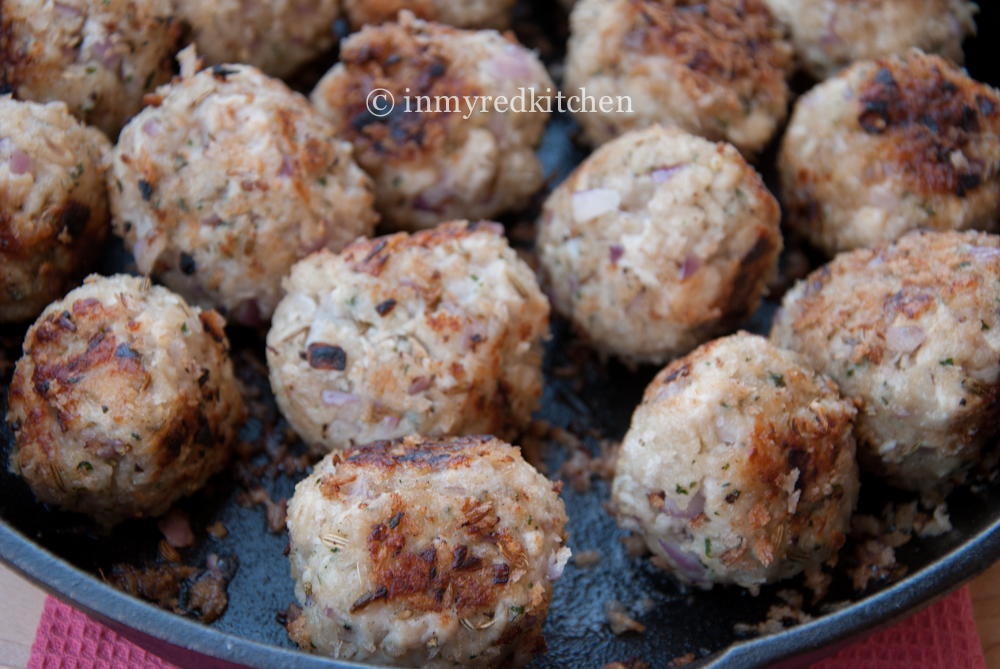 Homemade skinny chicken meatballs, the fennel taste so good! Serve them as a snack or enjoy them with potatoes and roasted veggies.
Ingredients
¼ red onion, chopped
1Tbsp fennel seeds
1Tbsp parsley flakes
½ tsp salt
black pepper to taste
1 skinless chicken breast (about 8oz)
1 cup panko

food processor, ovenproof skillet or oven dish
Instructions
Chop the onion and transfer to the foodprocessor.
Add the fennel, parsley, salt and pepper to the foodprocessor.
Cut the chicken breast in 1"-2" cubes and also transfer them to the bowl of the foodprocessor.
Blitz-blitz-blitz until the meat is finely chopped, mixed with the spices and looks like this:
Transfer the meat to a bowl and add the panko.
Now let's get dirty: mix the meat and panko with your hands and knead some balls with a 1.5" diameter. You should get 8 - 10 balls.
Preheat the oven at 375°F.
Now take your skillet and cook the meatballs over medium heat until they're brown on the outside but still uncooked on the inside.
Place the skillet in the preheated oven and give the meatballs another 10 - 15 minutes.
Serve them as a snack or eat them as dinner with some potatoes, veggies or pasta.
http://www.inmyredkitchen.com/chicken-meatballs/
Copyright Ellen Bannink- in my Red Kitchen
Enjoy!