– Click here to read this recipe in Dutch -> Oma's Baliballetjes –
This recipe is a winner. You will make friends with it.
This recipe is one of my grandma's recipes to start with.
My grandma is 81 years old and she is a tough cookie. She lives with my 82-years old grandpa in an apartment building with really nice neighbors. They like living there and that makes me happy.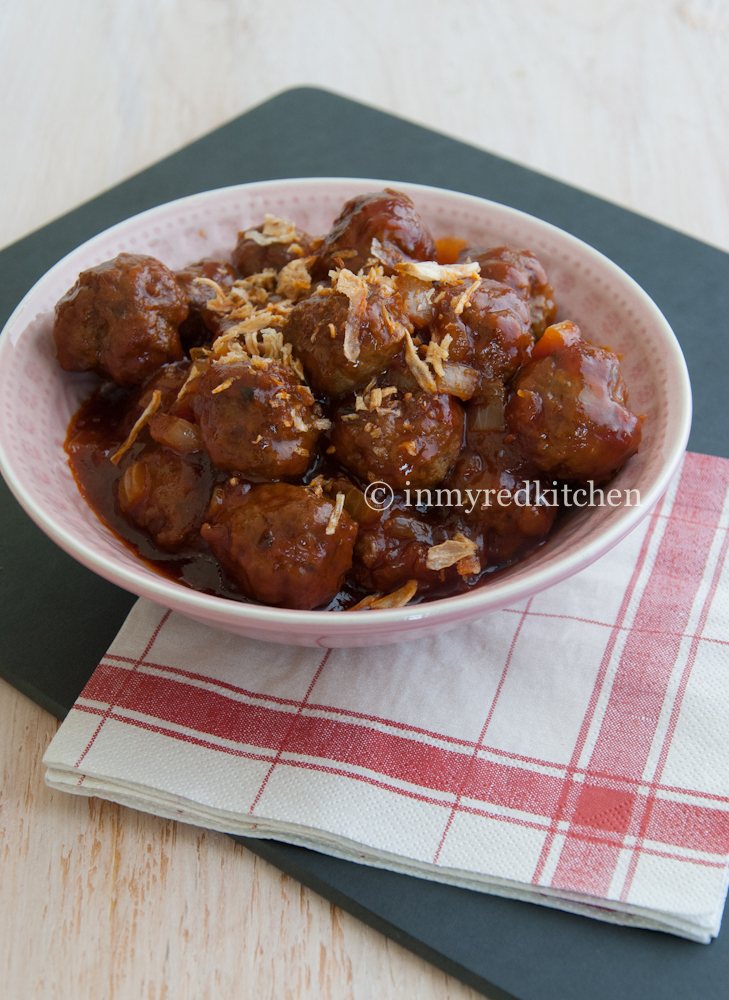 At their birthday parties in the Summer we sit on the balcony. But the balcony is small so we expand easily to the corridor.
The neighbors don't mind 🙂
There is beer, Jägermeister (my grandpa's favorite!), chips, bitter lemon (my favorite, especially mixed with wodka), my grandma's famous egg salad, some baguette and these bali meatballs.
I always liked those evenings so it makes me sad that I live far away now.
But luckily my grandpa is on Whatsapp and on Skype. Yes, he is definitely going with the times, even though he is 82 years old!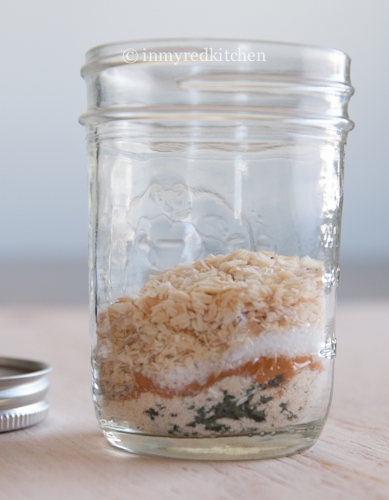 My grandma's recipe for the Bali meatballs uses a store-bought onion soup mix but I decided to make my own soup mix. A must-try because you can also use it for seasing your potatoes before you bake them in the oven.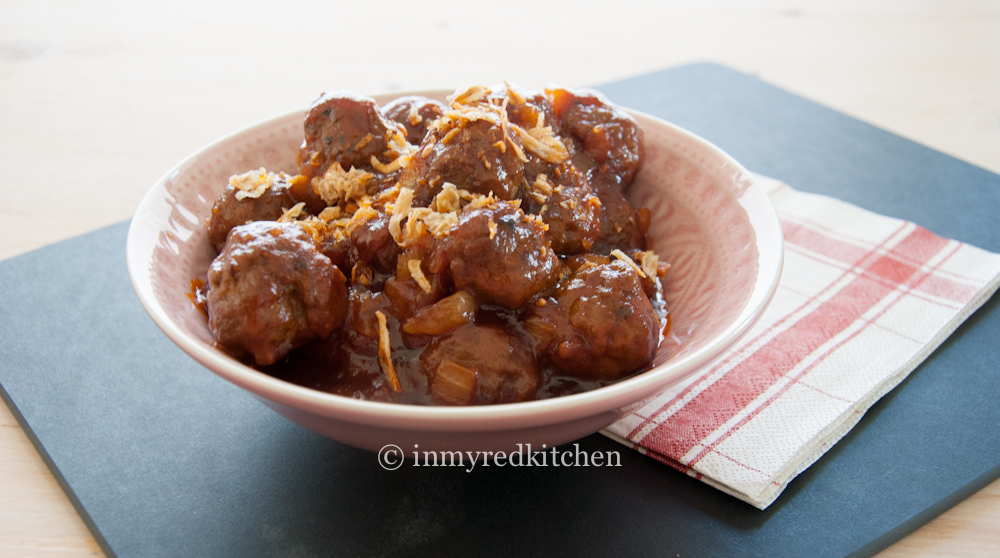 The sauce is sweet and sour which I normally don't like. But this one is different. This one is delicious! The combination of the vinegar, the ketchup and the sugar is magic.
Try it. Quick!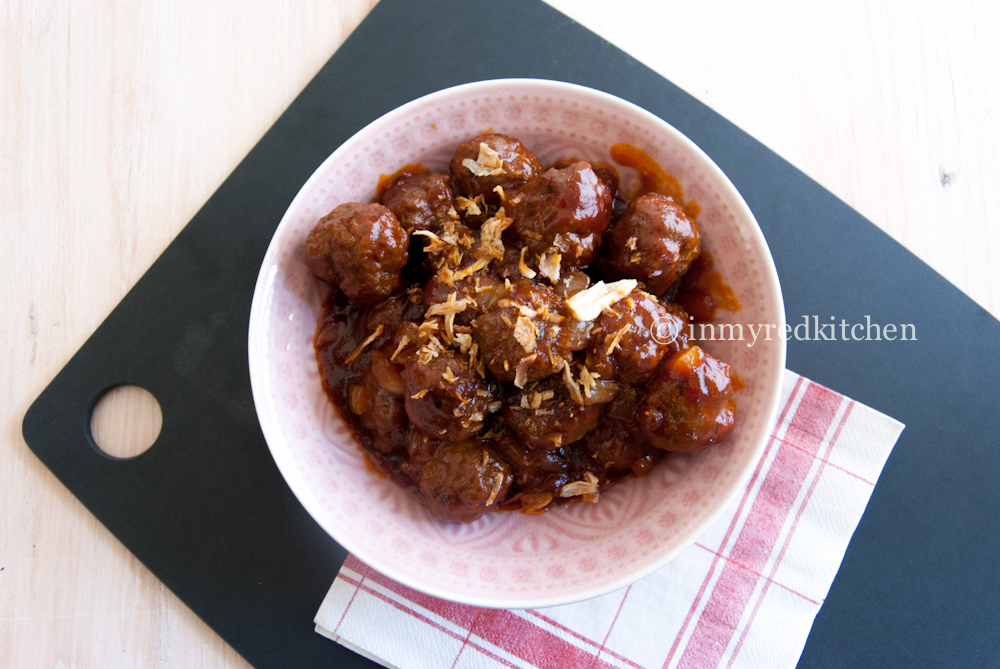 Grandma's Bali meatballs recipe, delicious tiny meatballs in a sweet and sour sauce. Serve as a snack or eat for dinner with rice and steamed vegetables.
Ingredients
16 oz organic ground beef
1/4 cup onion soup mix (recipe below)
3 Tbsp butter
2 cups onion, chopped
1/4 cup white distilled vinegar
1/2 cup ketchup
1/4 cup brown sugar
1 tsp chili powder
Instructions
Mix the ground beef with 1/4 cup of the onion soup mix and make little balls (ø 1").
In a large skillet heat the butter over high heat.
Cook the meatballs for 10 minutes until brown.
Use a skimmer to transfer the meatballs to a bowl, keep the butter in the skillet.
Because you will be using the butter to bake the onions. Do it now, bake the onions for 5 minutes until soft and browned.
Add the vinegar, the tomato ketchup, brown sugar and the chili powder and stir until combined.
Bring to a boil and let it simmer for 2 minutes.
Add the meatballs to the sauce and let the sauce simmer until it's thickened.
Serve with rice and vegetables or just as a snack.
http://www.inmyredkitchen.com/bali-meatballs/
Copyright Ellen Bannink- in my Red Kitchen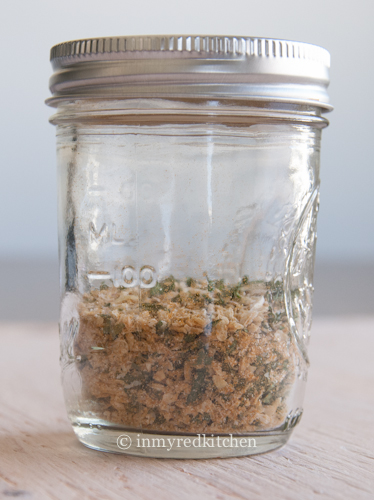 Ingredients
6 Tbsp minced onion
2 Tbsp parsley flakes
2 Tbsp onion powder
2 tsp celery salt
2 tsp kosher salt
2 tsp sugar
1 tsp ground black pepper

a small jar
Instructions
In a small jar combine all the ingredients.
Shake well.
Use as seasoning for the Bali meatballs or roasted potatoes.
Notes
This recipe makes a little over 3/4 cup so you can make 3 batches of Bali meatballs with it.
http://www.inmyredkitchen.com/bali-meatballs/
Copyright Ellen Bannink- in my Red Kitchen
Enjoy!