I'm on a quest. Yes, just like those little hobbits. But I don't have to endure scary things to throw a golden ring in the fire in order to save our world.
No, my quest is different, my quest contains Chinese food!
In Amsterdam I loved to go out for dim sum, I did that at least once a month. So in the first week after arriving in Los Angeles friends took us to Empress Pavilion in Chinatown, to have some dim sum. I liked the big chaotic dining hall with noisy Chinese people and waitresses with push carts. It reminded me of China, although I didn't had dim sum during the month I was there three years ago.
I thought I was done, I found my new favorite dim sum place which served delicious food.
But unfortunately Empress Pavilion suddenly closed a month later, at the beginning of June 🙁
So now I'm on a quest to find the best dim sum in the Los Angeles area.
Different lists direct me to the East, so yesterday Christine from Feed My Sole and I went out for dim sum at Mama Lu's Dumpling House, in Monterey Park.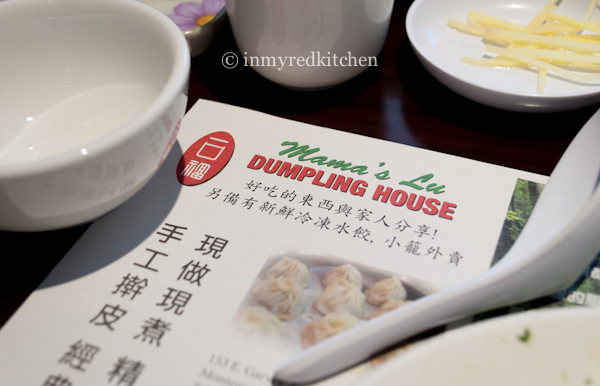 No push carts here, but a menu in Chinese ánd English. Not a big dining hall either, but we arrived at noon at a Thursday and we didn't had to wait for a table. And I'm pretty sure that there will be a line on the weekend but it's worth the wait. The service is quick and the food is delicious.
We ordered five dishes: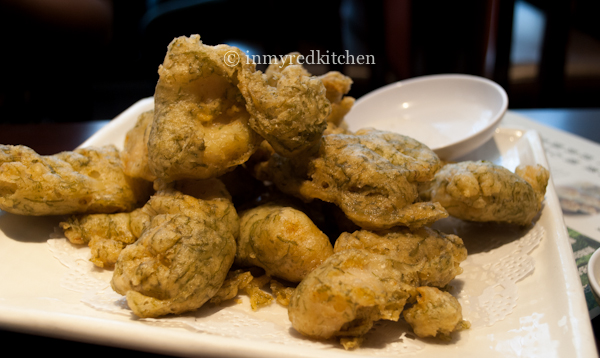 Fish & seaweed. Soft & fresh white fish in a batter mixed with seaweed. It was greasy but it was good, I really liked the seaweed mixed in the batter, you could taste it, it really had a nori flavor!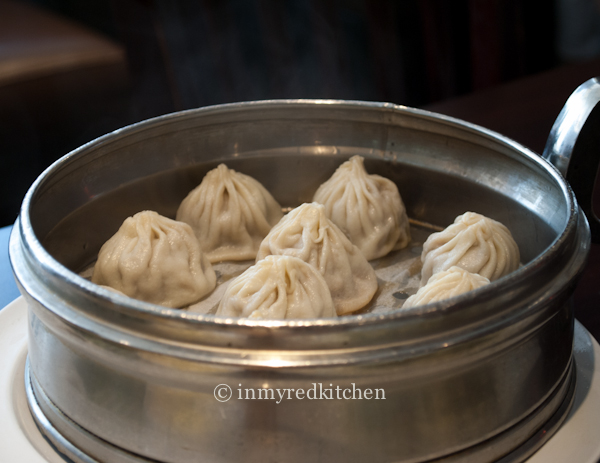 Xiao long bao, a.k.a. juicy pork dumplings. Wow, the meat was tender and soft and the soup inside made it extra yummy. I can remember having xiao long bao upon on our arrival in Shanghai, and these from Mama Lu's tasted like more!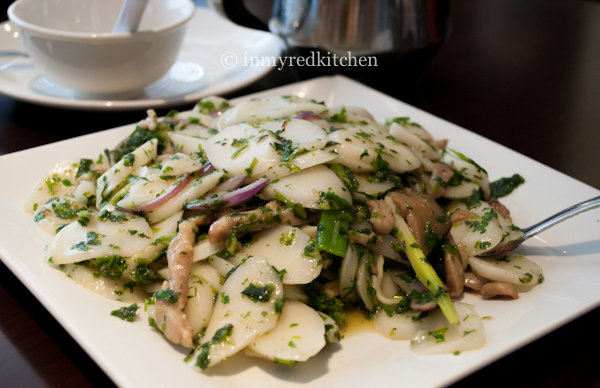 Rice cakes with spinach (and pork, scallions and red onion). My (Chinese) aunt calls them 'Du-ku'. I like rice cakes, I should buy them at a Chinese supermarket so I can make them at home again. Mama Lu's rice cakes were just simple, the way my aunt makes them. They could have added a little bit of salt or oyster sauce though.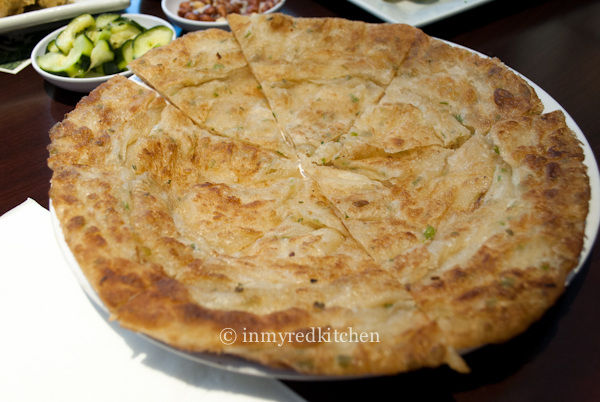 Spring onion pancake, I know them as Chung Yau Ban and I prepare them at home sometimes (here is my recipe in Dutch). I totally loved those, they were so soft and flaky like a croissant! They were also big and slightly greasy but I will definitely order them again next time!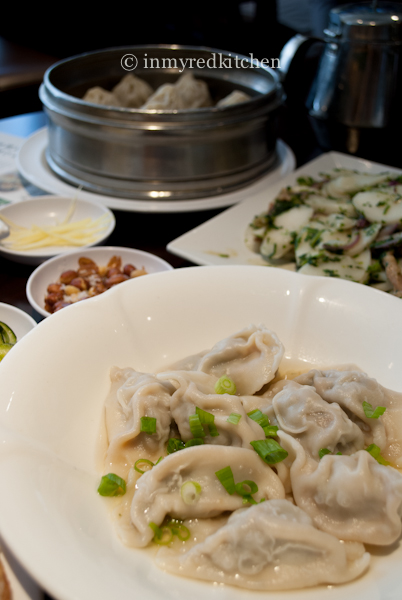 Pork & fennel dumplings. So soft and tasty, delicious!
My final judgement?
I will definitely go to Mama Lu's Dumpling House again. We didn't pay much for all the food we ordered, the total was $26. We couldn't finish the five dishes so we split up the leftovers, the boxes I brought home were enough to feed P and me for dinner that evening.
The food tasted fresh and the service was Chinese: really quick! 😉
I can't wait to take P there at a weekend, but my search to the best dim sum in LA isn't over yet. I know there is more out there 😉
Mama Lu's Dumpling House
153 E Garvey Ave
Monterey Park, CA 91755
hours:
Mon-Tue, Thu-Sun 10:30 am – 3 pm
Mon-Tue, Thu-Sun 5 pm – 9 pm