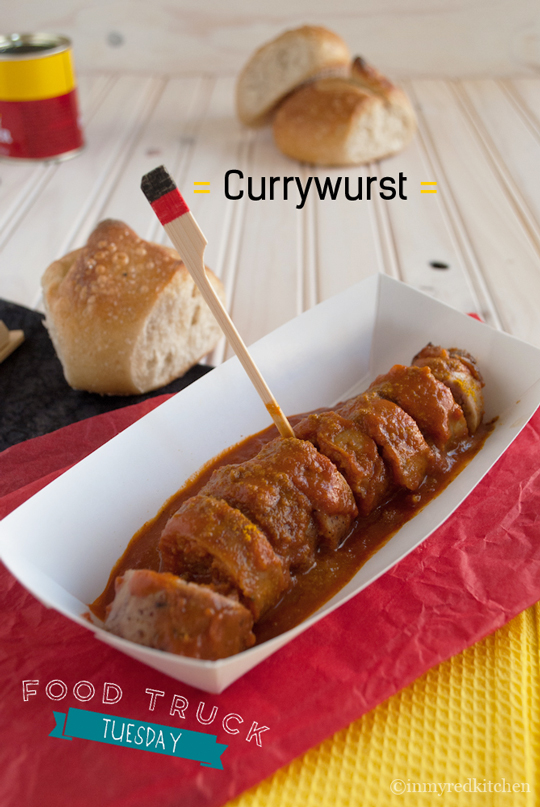 – Click here for this recipe in Dutch -> Currywurst –
One of my first food truck experiences after moving to LA last year was the Currywurst Truck. There is one thing you might not know about me and it's that I grew up near the German border at the east side of the Netherlands.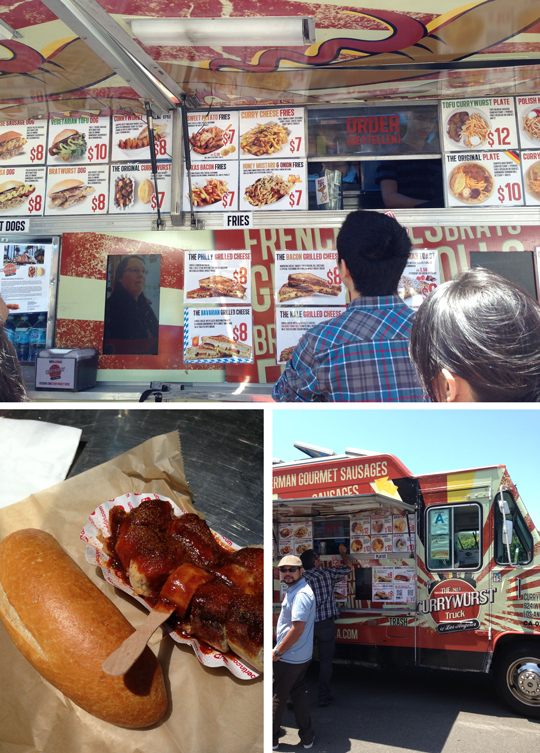 While growing up we often went to Germany for shopping on Dutch holidays. Ever since then I love German food: pretzels, german bread and currywurst. And while studying me and my best friend drove to Germany for grocery shopping at least once a month. It was just a 15-minute drive and I would stock up on alcohol because it was way cheaper than in the Netherlands. My favorites were a fig liquor named 'Lüstige Feige' and a wodka-lime kind of pre-mix called 'Sauer power'.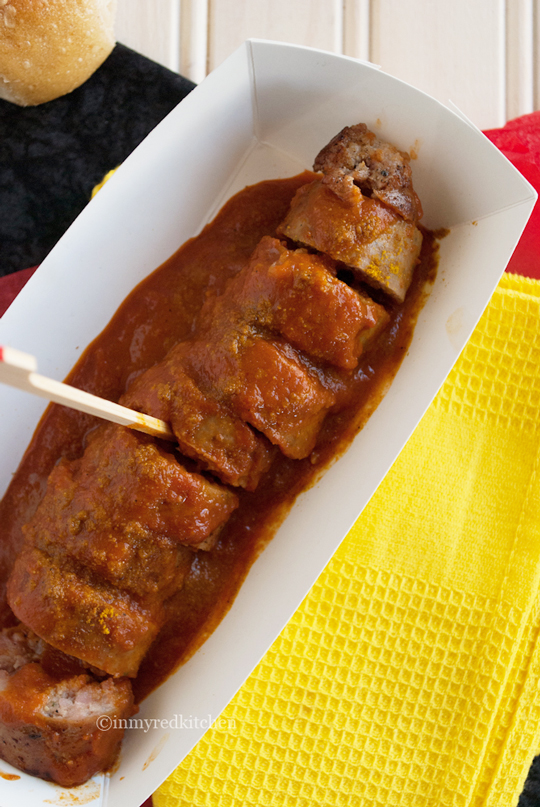 In the German grocery store I would also stock up on chocolate big time. I always walked around like a kid in a candy store because the German chocolate aisles looked like the ones in America: meters and meters of chocolate, all different ones!
I would buy at least 10 bars of Rittersport Pfefferminz – which is… (yes!) my favorite: dark chocolate with a creamy mint filling.
Germany is my weak spot so when I saw the Currywurst Truck I knew I had to try it! Best of all: the moment I took the first bite of my currywurst it threw me back to that one point in history where my sister and I would eat currywurst in Berlin at the stand next to the Kaufhaus Des Westens – the KDW-, a big shopping mall in Berlin.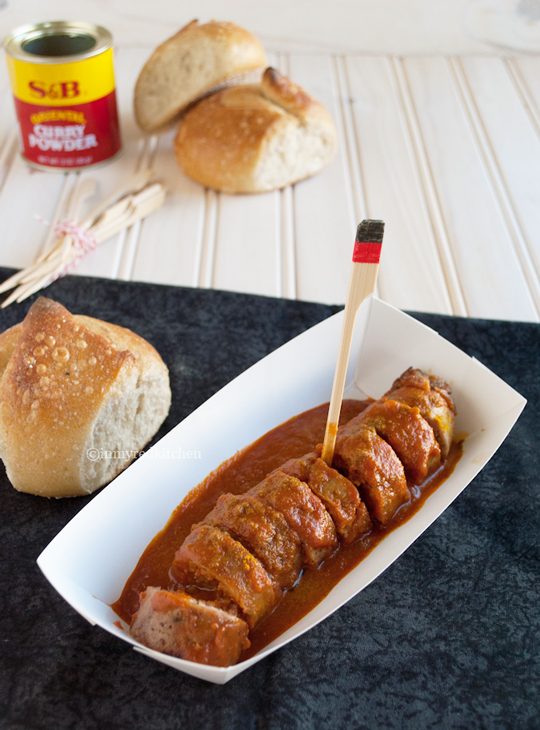 I love it how food connects with memories, how it connects with feelings you feel and places you have been to. That's the power of food people! 😉
Besides the regular mayonnaise and ketchup we would always have a bottle of 'curry gewürz' at home, that's a German curry ketchup. I always liked it but I never thought making it at home would be so much more delicious!
Because yes, currywurst is just a bratwurst in a German curry sauce – simple and yet so delicious!
Food Truck Tuesday – Currywurst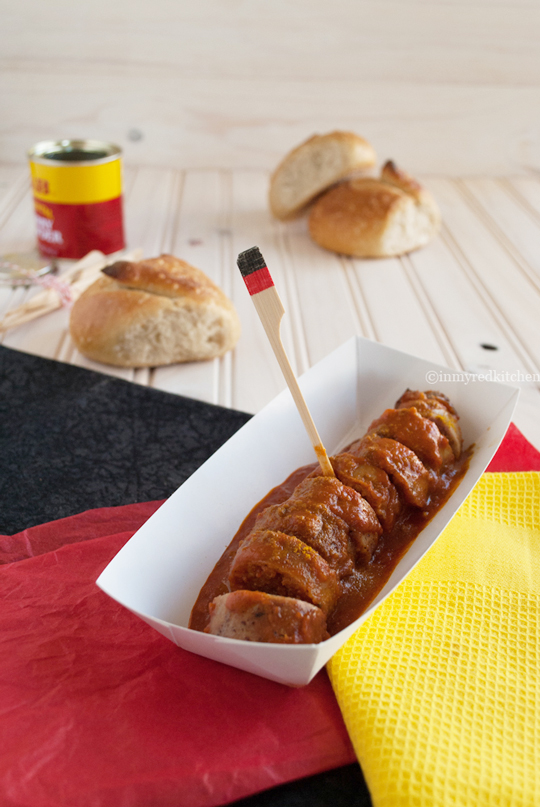 The taste and smell of this currywurst brings back good memories!
Ingredients
2 Tbsp canola oil
1 large onion, chopped
2 Tbsp curry powder
1 Tbsp paprika powder
15 oz can tomato sauce
½ cup sugar
¼ cup red wine vinegar
salt to taste
2 bratwurst sausages

dinner rolls for serving
Instructions
Heat the canola oil in a saucepan over medium heat. Add the onion and cook until soft, for about 8-10 minutes.
Add the curry powder and paprika powder and cook for another minute.
Add the tomato sauce, sugar and red wine vinegar and add salt to taste. Stir well and bring to a boil. Reduce heat to medium-low and let it simmer for about 20 minutes.
Strain the sauce through a sieve to take the onions out. Keep the sauce warm.
Cook the bratwurst sausages in a skillet over medium-high heat until done.
Cut them in bite-sized pieces and serve with the warm sauce. Sprinkle with extra curry powder and serve with a dinner roll.
http://www.inmyredkitchen.com/currywurst/
Copyright Ellen Bannink- in my Red Kitchen
Enjoy!
Living in LA and crazy for currywurst? You might want to follow the Currywurst Truck on Facebook!
Every first Tuesday of the month it's Food Truck Tuesday at in my Red Kitchen! Curious about the other Food Truck Tuesday recipes? Click here!