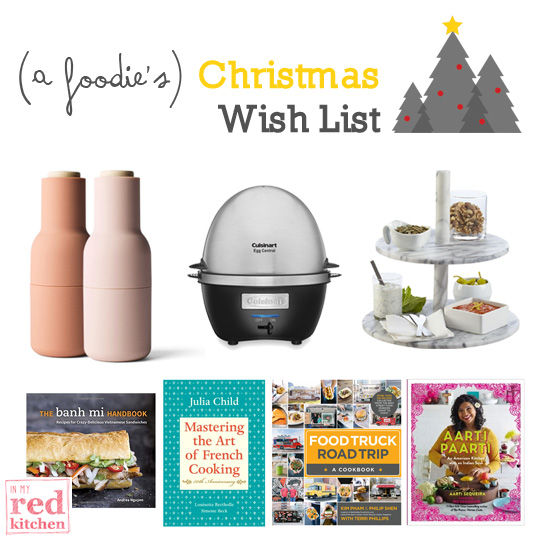 Just as last year's Christmas gift guide for foodies, I created a wish list again for this year! I have no hard time at all buying Christmas gifts for my husband P, but I know he has a hard time finding something for me!
I don't blame him, because it ís hard to buy something for a lucky girl who already has everything, including an amazing and understanding husband 😉
Last year my list was quite successful, he gave me that beautiful enamel sauce pan, a pasta machine ánd a cheese board. Lucky me!
This year