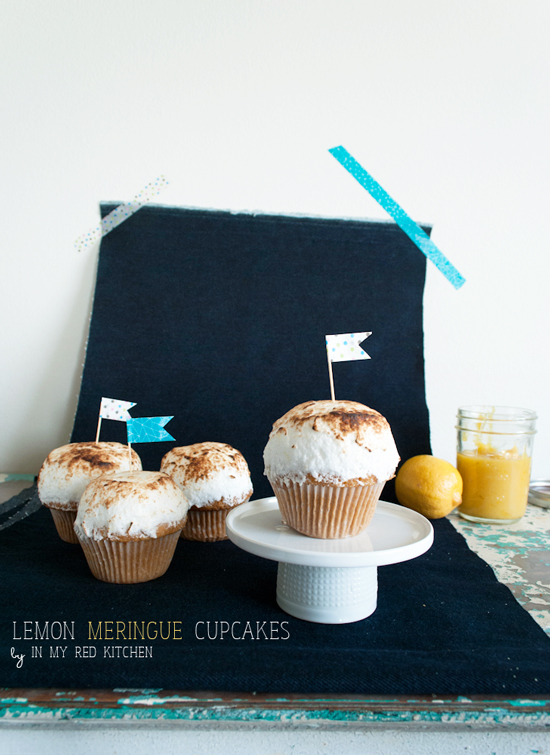 When life gives you lemons… you make lemonade, or lemon curd, or lemon meringue pie, or limoncello.
So many ideas what to do with the variegated pink lemons Frieda's sent me! I was really hoping to receive some Meyer Lemons as I have never tried them before. They don't exist in the Netherlands and even after living in Los Angeles for almost a year now, I still haven't had them. But the Meyer Lemons weren't available so Frieda's made sure I would get my lemon-fix with these beautiful lemons that are pink-ish on the inside.
If you love lemon meringue pie and you find yourself being in Paris at one point in your life: go to le Loir dans la Theière in the 3rd arrondissement of Paris. They serve the best and hugest lemon meringue pie I've ever seen! I'm a big eater but I couldn't finish my slice of pie, it was just too much! So if you ever go there: share a piece of pie with your loved one and fall in love with him or her all over again. le Loir dans la Theiere gives you the right atmosphere for it 🙂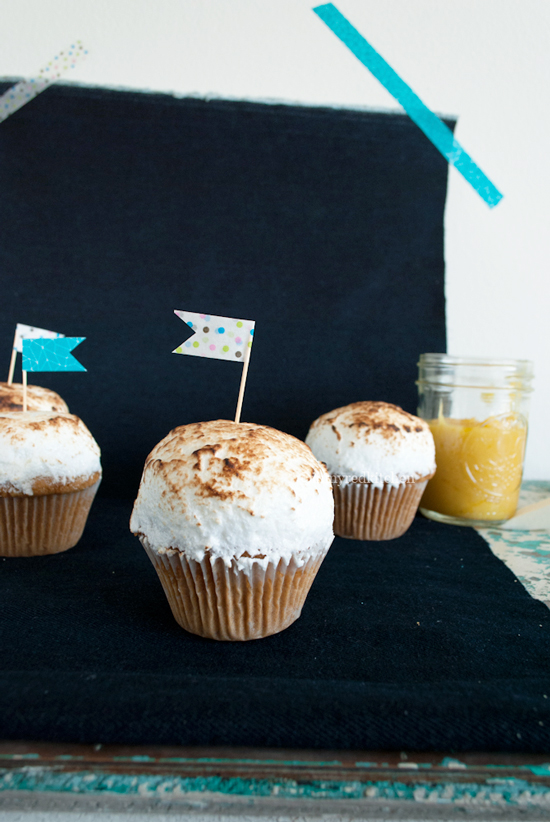 If I ever see lemon meringue pie or something similar on a menu, I know I'm ordering it! The sweetness of the meringue just completes the sourness of the lemon curd, I love it! It's always a scrumptious cake that has my name all over it. Two week ago I took my sister to The Grove and after trying on different party dresses for the wedding of my friends in Amsterdam it was time for a cupcake from Sprinkles. And whoa! They had lemon meringue cupcakes! I couldn't wait with eating it until we were home so we sneaked into a back alley and ate the cupcakes on a bench (as you could see on Instagram).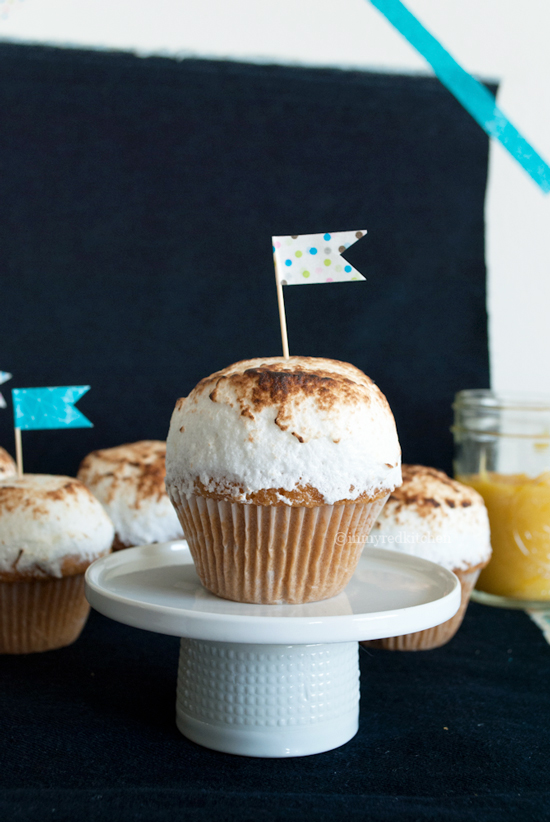 I knew I had to make lemon meringue cupcakes with the variegated pink lemons! First I baked lemon cupcakes, I cut out a little hole in the middle and filled it with home made lemon curd. With my new KitchenAid standmixer I whipped the egg whites (that were leftovers from the lemon curd) to make a delicious meringue to cover up the cupcakes.
And they were amazing! I could eat them whole day every day! Can you see how enthusiastic I am? I'm using way too many exclamation marks in this blog post!!!
So when you Frieda's gives you lemons, you make amazing lemon meringue cupcakes 🙂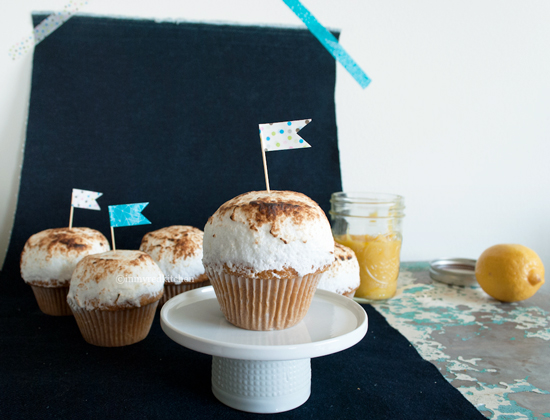 When life gives you lemons, you make lemon meringue cupcakes instead of lemonade!
Ingredients
for the cupcakes:

1 cup sugar
7 oz softened butter
zest of 1 lemon
pinch of salt
1 Tbsp lemon juice
3 eggs
1 ½ cup flour
1 tsp baking soda

for the lemon curd:

½ cup freshly-squeezed lemon juice from 2-3 lemons
½ cup sugar
2 large egg yolks (save the whites!)
2 large eggs
pinch of salt
6 Tbsp unsalted butter, cubed
1 tsp corn starch

for the meringue:

2 egg whites, on room temperature
3 Tbsp white sugar
Instructions
make the cupcakes:

Preheat the oven to 350 degrees Fahrenheit. Line a 12-cup muffin pan with paper cupcake liners.
Mix the sugar, butter and lemon zest until fluffy (KitchenAid speed 4 with the flat beater). Add a pinch of salt and the lemon juice and add the eggs one by one while you keep mixing. Sift in the flour and baking soda and mix until combined.
Use an ice scoop to divide the batter over the muffin pan.
Bake the cupcakes in 25 minutes until they're starting to brown. Use a bamboo skewer and stick it in the middle of the biggest cupcake to test if the cupcakes are done. They are ready if the skewer comes out clean.
Let the cupcakes completely cool down.

In the meantime, make the lemon curd:

Take a mesh strainer and place it over a bowl, set aside.
Whisk the lemon juice, sugar, egg yolks, eggs and salt together in a medium saucepan. Add the cubed butter and set the pan over low heat.
Whisk constantly until the butter is melted. Take a small bowl, add the corn starch and 2 Tbsp of the warm curd. Mix until combined before adding it again to the rest of the curd in the pan.
Turn up the heat to medium and keep whisking until the mixture tickens and starting to become jelly-like. It's the done when you scrape a spatula over the bottom and it will leave a streak.
Press the lemon curd through the mesh strainer and transfer the curd to a clean jar.

make the meringue:

Place the egg whites and the sugar in a clean and dry glass or metal bowl. Use the wire whip to whip the egg whites. This takes about 5 minutes in the KitchenAid, speed 8.
Cut out the core of the cupcakes and fill it with lemon curd, also spread it on top.
Use a small palette knife or a pastry bag to divide the meringue over the cupcakes. If you want it, you can use a blow torch or the burners of the stove to heat up the edges for a beautiful and tasty effect 😉
Notes
You can keep the remaining lemon curd in a clean jar for about a week in the fridge. Spread it on toast or cookies and enjoy!
http://www.inmyredkitchen.com/lemon-meringue-cupcakes/
Copyright Ellen Bannink- in my Red Kitchen
Enjoy!
Please note: The lovely people at Frieda's provided me with the variegated pink lemons. Thank you Frieda's!
You can find Frieda's products at Ralphs and Sprouts (LA Area). If you can't find what you're looking for, you can always ask your produce manager at the local store to order from Frieda's!