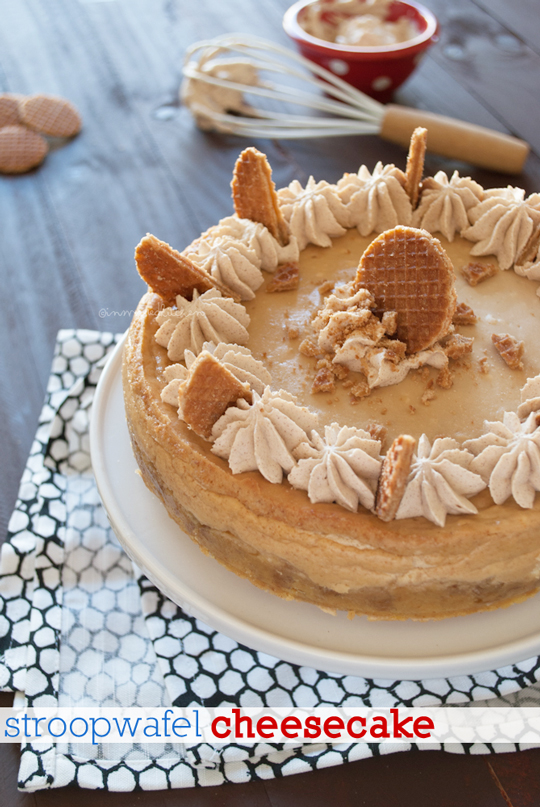 – Click here for this recipe in Dutch -> Stroopwafel cheesecake –
Oh boy … you must think I'm a little schizophrenic. Or at least a little crazy. A bit bipolar with here and there an identity crisis.
For a month I lived without sugar (except for the natural sugars in fruit) and refined carbohydrates, and so I ate super healthy. As pure and whole as possible, just to get some healthy eating habits again. And you could see that on in my Red Kitchen. All the recipes that I shared for the past 1.5 month were sugar and refined carbohydrates free.
And now I'm here again, with a cheesecake with Dutch stroopwafels.
Yeah… a stroopwafel CHEESECAKE. Oh dear… Millions of calories and lots of cream, sugar and butter. And typical Dutch 'stroopwafels', caramel waffles a.k.a. the BEST cookies in the whole world. And yes, you can buy those cookies at the American supermarket. Trader Joe's sells them, and of course Cost Plus World Market too. And look how beautiful this cheesecake came out. Can you blame me?
Okay, time for some explanation