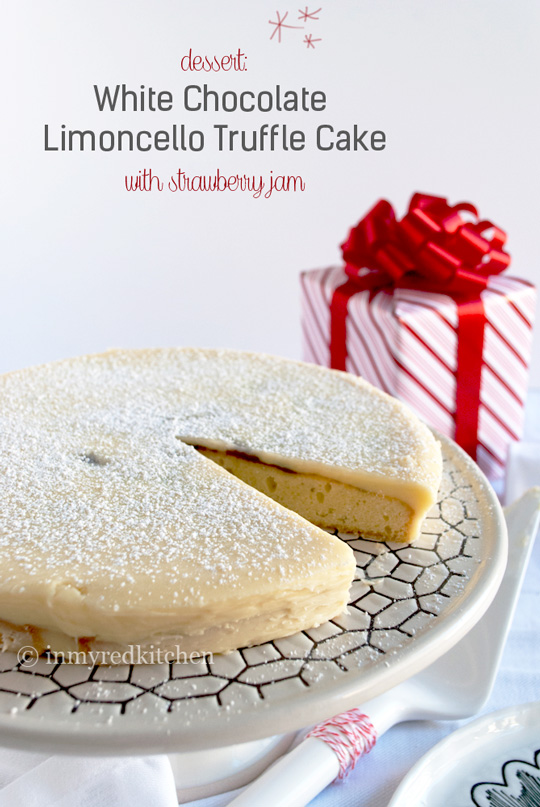 – Click here for this recipe in Dutch -> Witte chocolade truffel cake met limoncello –
Oh. My. God. I think I've never been more pleased with a dessert than this one. Maybe it's because I don't do a lot of desserts. Maybe it's because there's alcohol involved. Maybe it's because there are strawberries involved. But… maybe it's because this one took a lot of test rounds before it was blog worthy.
The most important thing I found out: don't use chocolate chips. I repeat: DON'T use chocolate chips to make a truffle layer.
It simply won't work, the chocolate won't harden and it will stay sticky & runny. First I thought it must be the limoncello. But it turned out it didn't. Luckily! So the alcohol could stay.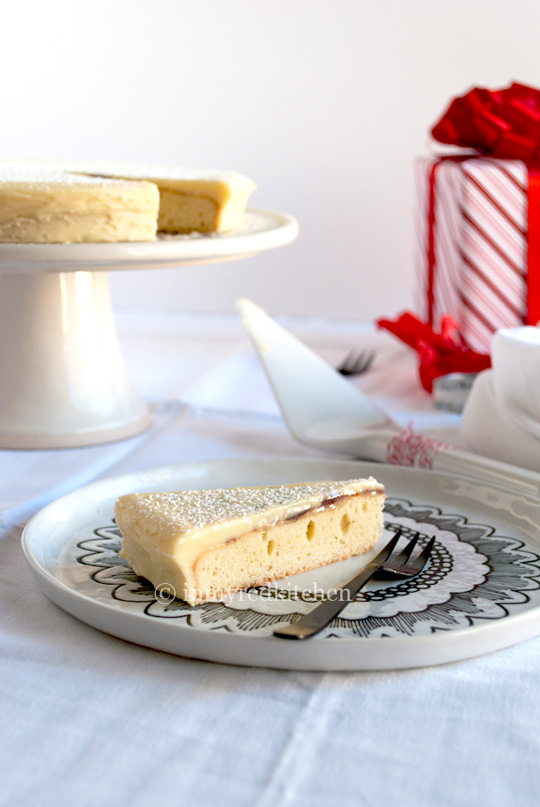 Instead of chocolate chips you need a chocolate baking bark. I used Ghirardelli's, they where a dessert saver this time 😉
And second, you want to use a really good jam here. I love the jams of M. Greenwood jams. I learned about this great company at Artisanal LA and when I found out they would also be at the Unique LA Holiday Show I knew I had to incorporate their jam in this dessert. I bought the balsamic strawberry and the pear vanilla, look at those cute jars: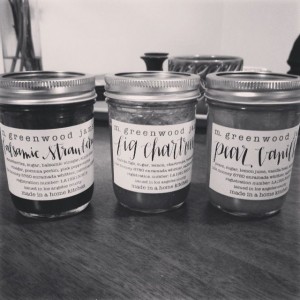 Although they are both delicious I liked the limoncello chocolate best in combination with the balsamic strawberry. It just completes each other.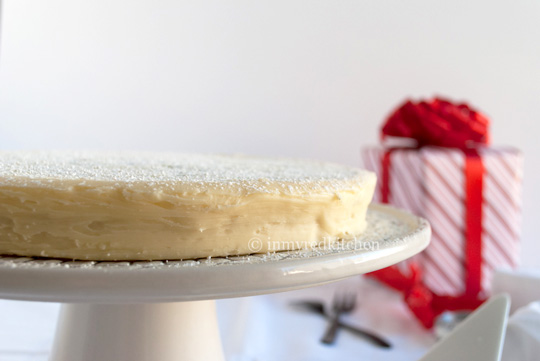 So here is what you do, you get a jam you like from M. Greenwood. And well ok, any kind of jam you like. But promise me it will be a nice company that makes a delicious jam. Don't use a cheap jam with weird ingredients. Just take care of yourself 🙂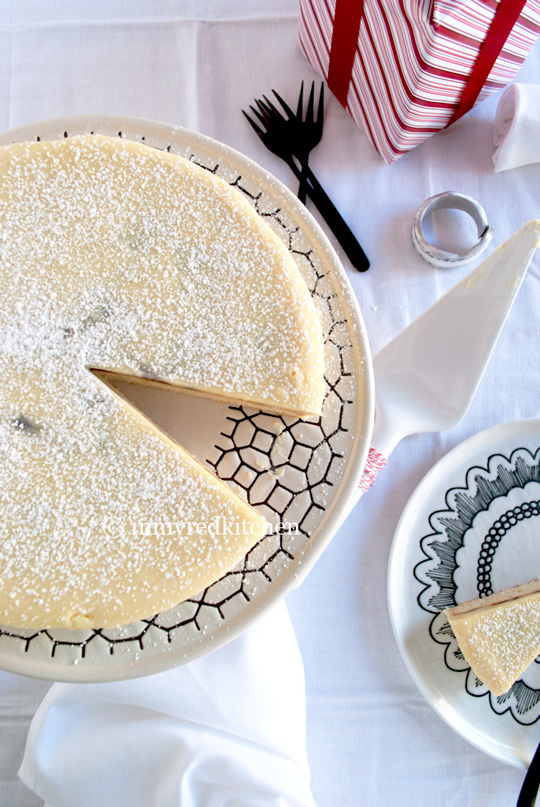 Also, get a pan like this, that will make it easier to get the white truffle cake out of the pan.
I found this one at the thrift store, it looked like new!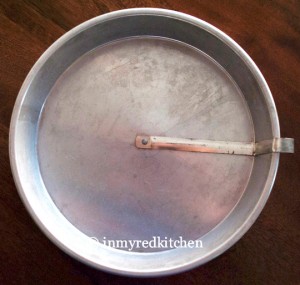 And third of all, don't overeat on the other courses. You dó want to save room for this delicious white chocolate limoncello truffle cake!
White chocolate limoncello truffle cake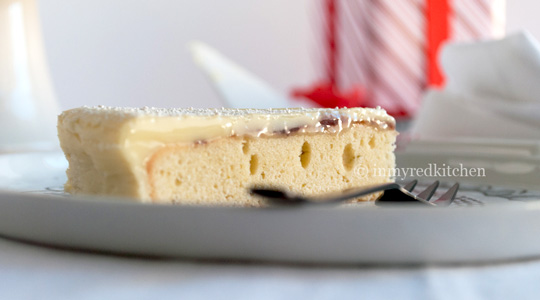 This truly is a divine cake, you can taste the limoncello in the white truffle layer and the strawberry jam completes it. Merry Christmas!
Ingredients
For the cake layer:

1 stick unsalted butter, room temperature
½ cup sugar
2 large eggs
1 lime, zest only
1 tsp pure vanilla extract
pinch of salt
1 cup all-purpose flour
2 - 3 Tbsp balsamic strawberry jam

For the truffle layer:

1/3 cup heavy cream
12 oz white chocolate baking bar, chopped (I used Ghirardelli)
2 Tbsp limoncello

powdered sugar to serve
Instructions
Preheat the oven to 350 degrees F. Butter and flour a 9 inch round baking pan, set aside.
Use an electric mixer on high speed, beat butter and sugar until light and fluffy. Add the eggs one by one and beat well in between adding them. Add the lime zest, vanilla and salt and with the mixer on low, gradually add the flour. Beat until just combined and make sure you don't overmix.
Transfer to the baking pan (feel free to use your hands!) and bake for 20 - 25 minutes until a toothpick inserted in the center comes out clean.
Let the cake cool in the pan for 15 minutes, take it out and let it cool completely on a wire rack.
Clean the baking pan, use a fitted sheet of parchment paper to line it and put the cake back in the pan.
Spread the balsamic strawberry jam on top of the cake.
Heat the cream in a saucepan over medium-low heat. Don't let it cook!
Add the white chocolate and whisk until it's starting to melt. Take the pan off the heat, add the limoncello and whisk until all the chocolate is melted and the cream is smooth.
Leave to cool to room temperature.
Carefully pour the chocolate cream on top of the cake layer.
Place in the fridge and chill to firm, for about 3 to 5 hours.
Serve with powdered sugar.
Notes
Use a warm & wet knife to loosen the cake from the form and to cut it in 12 to 16 pieces
https://www.inmyredkitchen.com/white-truffle-cake/
Copyright Ellen Bannink- in my Red Kitchen
Merry Christmas & enjoy!