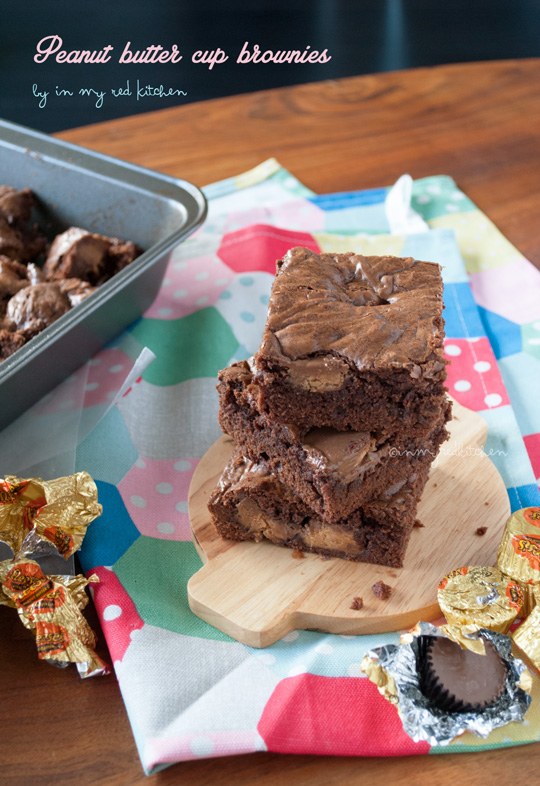 – Click here for this recipe in Dutch -> Verwen brownies –
I remember it well, the moment we told our families that I was pregnant. It turned out I wasn't the only one, my sister K immediately told she's also pregnant! How fun is that? We were very surprised by the news!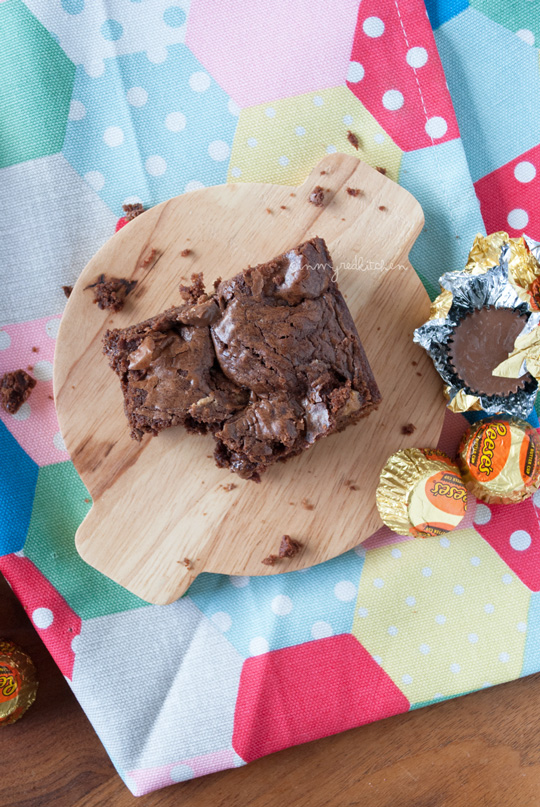 To celebrate all this fun baby news my sister will be surprised with a baby shower today! But unfortunately I can't be there, so I'm celebrating from a distance. If you follow me on Instagram you probably saw we had our own baby shower last month. It was só much fun, I really hope K's baby shower will be this great as well!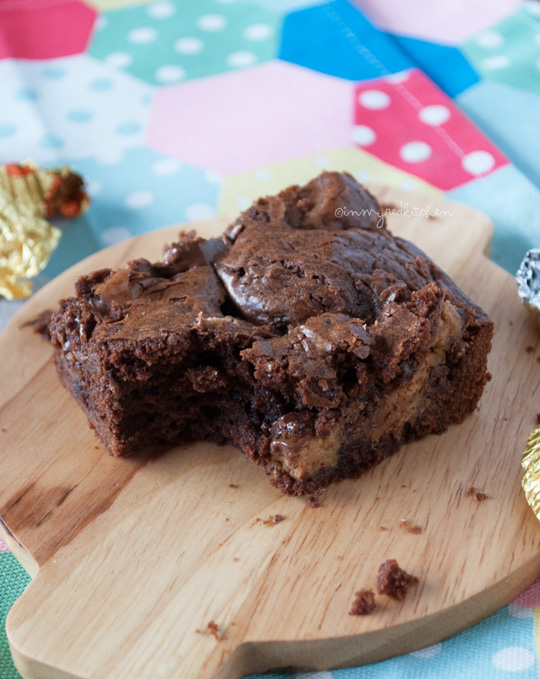 K loves Reese's Peanut Butter Cups so of course I had to so something with this. I made sure my other sister S had a bag of peanut butter delivered so she could surprise K with these peanut butter cup brownies!
And the best news is? I don't like peanut butter cups but I LOVED these brownies! The peanut butter goes so well with the soft brownies, yummy! I had to prevent myself from eating all the brownies so I packed them in a box and gave them to P so he could share them with his colleagues 😉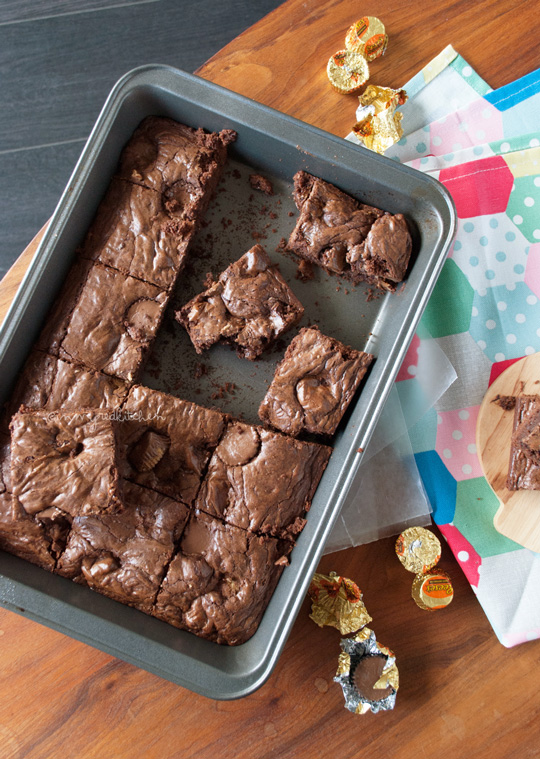 Dear Karen, I hope you loved your baby shower and especially that you and my little niece loved the peanut butter cup brownies! I love you and I can't wait to meet my niece!
Here you are, this one is for you:
Virtual baby shower: Peanut butter cup brownies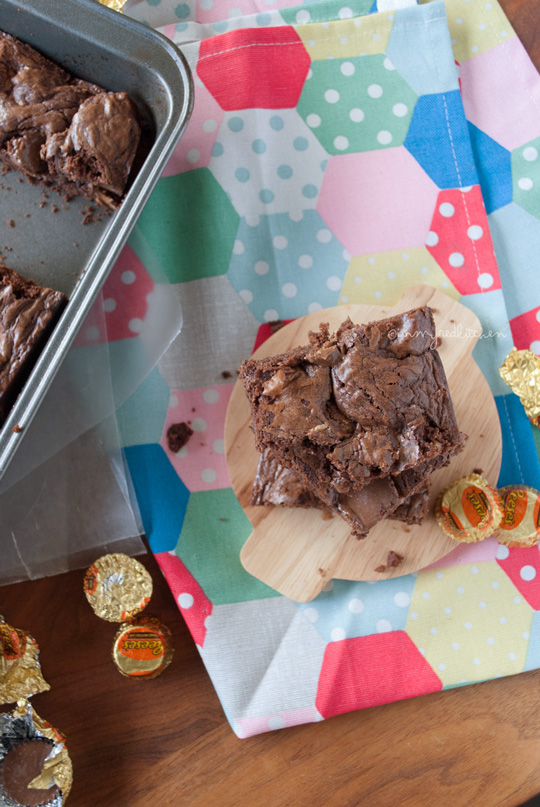 Delicious peanut butter cup brownies, as a surprise for my sister!
Ingredients
9 oz dark chocolate, chopped
1 ½ stick butter
3 large eggs
1 cup sugar
2 tsp vanilla extract
1 tsp baking powder
½ tsp salt
1 ½ cup flour
12 oz peanut butter cups (miniatures)
Instructions
Preheat the oven to 350 degrees F and spray a 8 x 12 inch brownie pan with baking spray.
Combine the chopped chocolate and butter in a saucepan and cook over low heat, stirring frequently until it's melted and smooth. Remove from the heat and let it cool for 5 minutes.
Get a large bowl and combine the eggs, sugar, vanilla extract, baking powder and salt with a rubber spatula. Stir until evenly combined.
Add the cooled chocolate mixture (if the chocolate is too warm the eggs will set!) and stir until combined.
Add the flour and fold it in with the spatula, until just combined.
Add the (unwrapped!) peanut butter cups (hold a handful back) and stir again just until combined.
Pour the batter into the brownie pan and push it to the edges for an even layer. Place the remaining peanut butter cups on top.
Bake the brownie about 25 minutes in the preheated oven, until a skewer comes out clean. Place the pan on a wire rack and let the brownie cool for at least 20 minutes.
Once cooled, cut them in even 2-inch squares.
https://www.inmyredkitchen.com/virtual-baby-shower-peanut-butter-cup-brownies/
Copyright Ellen Bannink- in my Red Kitchen
Enjoy!