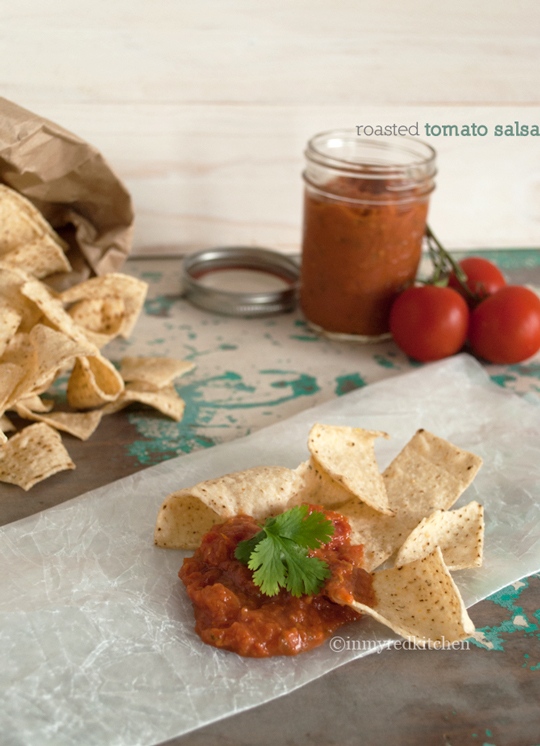 There are always lots of great ideas in my head, ideas for a new logo for this blog, ideas for food styling and lots of ideas for cookies, salads, breakfast recipes or cakes.
Too many ideas for the time I have on my hands, but normally that's not a big problem because I know I spent all the time I have on this blog. Of course, I want to post more recipes than two each week but I still have another blog (www.inmyredkitchen.nl) that also needs some TLC 😉
But lately I'm experiencing some anxiety attacks… so there I said it. It's an inner feeling, and it feels so wrong because I always thought I was a tough cookie, a girl that knows what she wants and who does what she loves to do.
But I have a really strong feeling that I don't spend enough time on blogging, even though I plan time for it now that my sweet sister is visiting us for six weeks.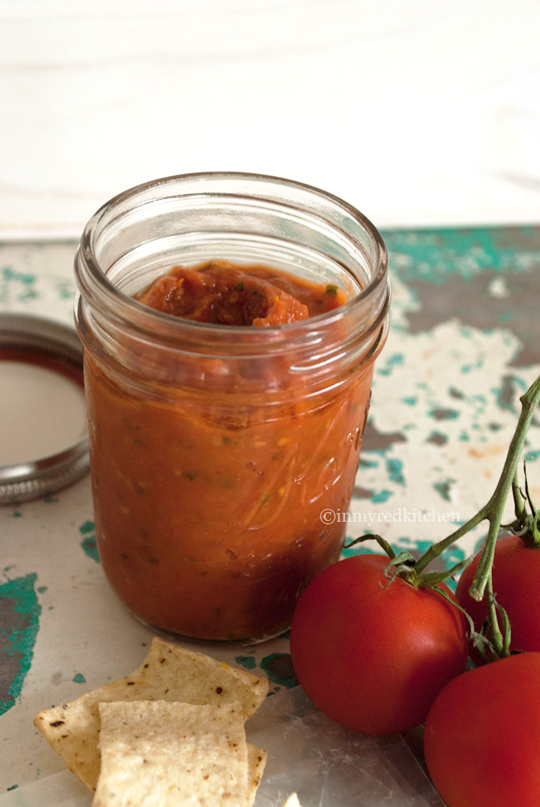 I love having her around, it feels so naturally and we are having a great time. We took a road trip to San Francisco and drove back on the Pacific Coast Highway, we already did a lot of shopping together (and still more to come), we eat great food, had a fantastic 24 hours in Las Vegas and had só much fun in Disneyland and its roller coasters.
But in the back of my head there is this simmering feeling that sometimes sneaks up on me. Long before my sisters visit I knew I couldn't spend the same amount of time on blogging as normally, that I probably couldn't post 2 new recipes a week as usual. But yet I'm disappointed in myself and I also feel that I miss my creative outlet. It isn't her fault, it is me. I have to learn to keep on working when we have visitors in our house. That's something that comes with moving to another country, we will always have family and friends visiting us.
So here I am, late at night finishing this blog post that will be published in a few hours and wondering if I have some time to edit the photos of the food we cooked today and write the blog posts that need to go with that. Since I normally plan ahead for a few days I'm struggling with this new rythm. Normally I am so organized so you can imagine my anxiety totally feels wrong.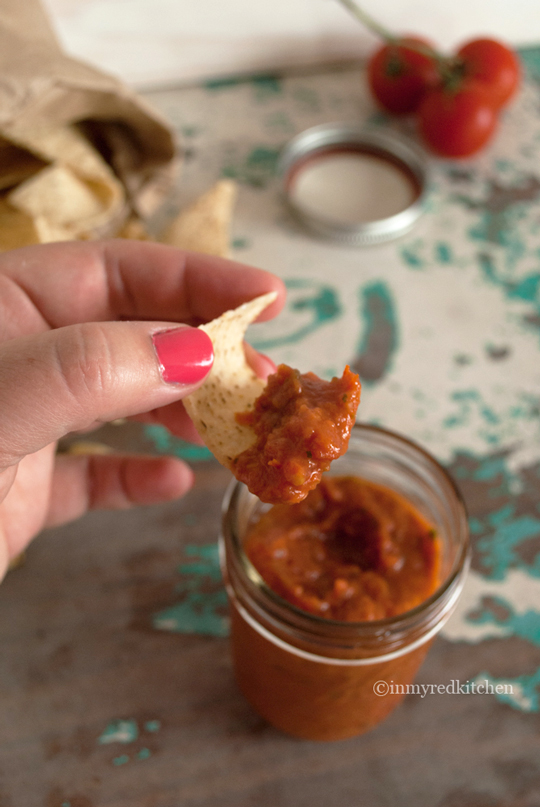 My sister and I have some fun things planned for these remaining 1,5 weeks but I also wonder I can make some time to share new recipes with you – my head is so full with ideas!
Like this roasted tomato salsa – I was planning to make my own salsa for months now but I always ended up buying it at Wholefoods or Bristol Farms because I couldn't decide if I wanted to make a raw salsa or one where you cook the tomatoes.
But then I saw a pattern in the ones I bought at the store, they were always creamy and mild. So why not roast the tomatoes for my salsa?
So I did. And creamy and mild it was! I doubled my own recipe and ended up with a húge bowl of salsa, it turned out to be plenty of enough for my birthday party at the beach last month. I kept it mild so everybody would like it – and they did!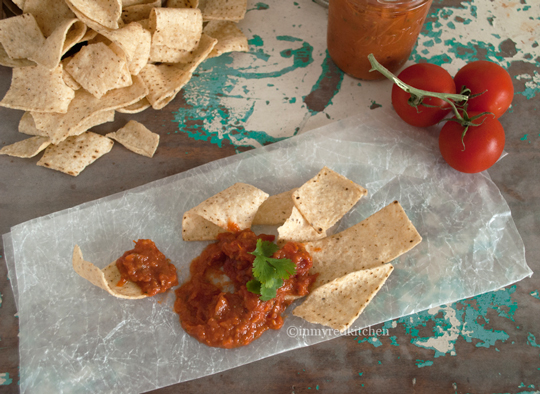 A creamy roasted tomato salsa - the perfect snack to go with your tortilla chips!
Ingredients
1 lb tomatoes
1 jalapeno, sliced in half and seeds removed
2 Tbsp olive oil
2 tsp cumin
1 tsp cayenne pepper
½ onion, coarsely chopped
2 gloves of garlic, chopped
handful of cilantro, incl. stems
1 15 oz can chopped tomatoes
salt and pepper to taste
Instructions
Preheat the oven to 375 degrees F and prepare a baking sheet with parchment paper.
Slice the tomatoes in half and place them in one layer on the baking sheet with the halved jalapeno pepper.
Mix the olive oil with the cumin and cayenne and divide it over the tomatoes and jalapeno.
Roast in the preheated oven for 50-60 minutes, until the tomatoes are roasted and soft.
Let the roasted tomatoes cool for about 10 minutes.
Transfer to a blender and add the onion, garlic, cilantro and the canned tomatoes and pulse until combined. I like my salsa to have some chunks so a few pulses are enough.
Add salt and pepper to taste and get those tortilla chips ready to dip!
Notes
This roasted tomato salsa is pretty mild. Like it more spicy? Add an extra jalapeno pepper while roasting or add some chipotle powder to taste before blending.
https://www.inmyredkitchen.com/roasted-tomato-salsa/
Copyright Ellen Bannink- in my Red Kitchen
Enjoy!