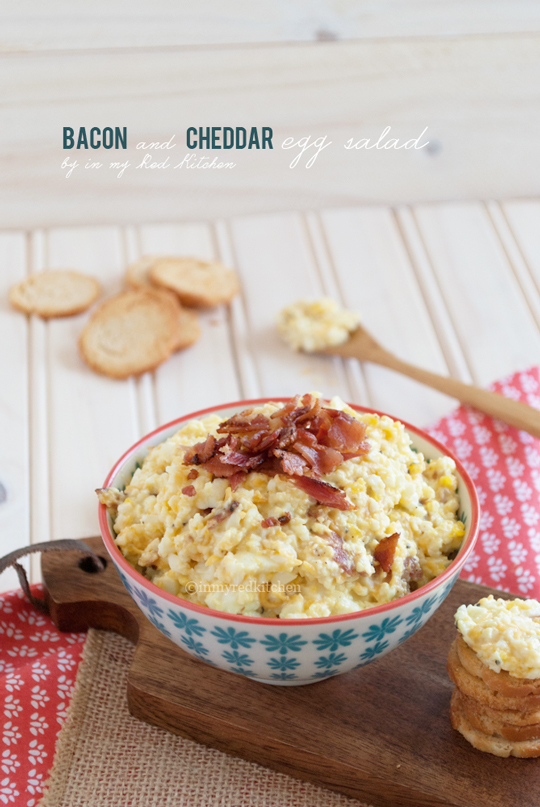 Egg salad has been in my life as long as I remember. My grandma makes the best egg salad in the whole wide world – yes I'm serious! I don't even know what she puts in it. Raw thinly sliced onion, that's for sure. But there must be a secret ingredient she uses for it.
I need to ask her for the recipe!
But I myself also make a decent good egg salad if I can say so. For the past weeks I've been making quite a few egg salads, I don't even know why.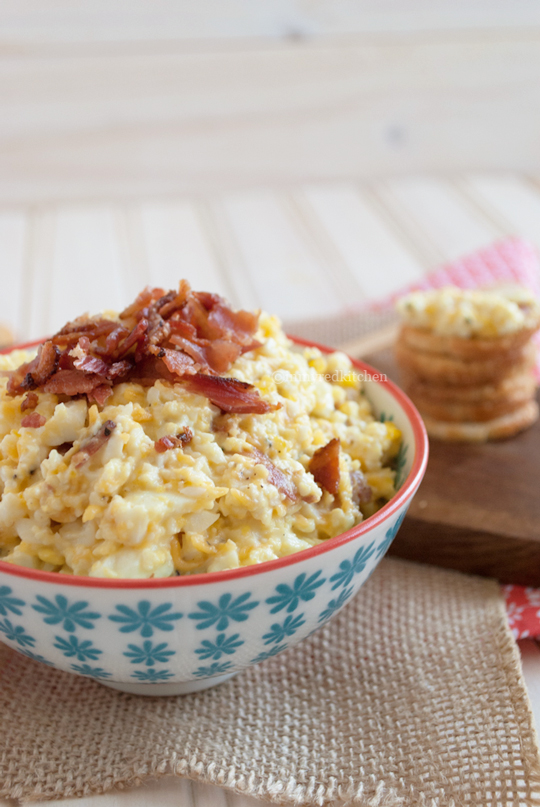 Maybe because it's sooooo easy and you can make millions variations with it. And I literally mean millions! This bacon and cheddar egg salad was living in my head for a while now. Browsing through the fridge a few weeks ago, looking for ingredients while making an egg salad I thought it was a good idea to add some shredded mozzarella to the salad.
So I did. And boy it was a good idea! The cheese gives extra body to this salad. So why not use a sharper cheese, like gorgonzola? I would have loved to use some blue cheese but I think my husband would have asked for a divorce if he found out I had packed him sandwiches with gorgonzola egg salad for lunch 😛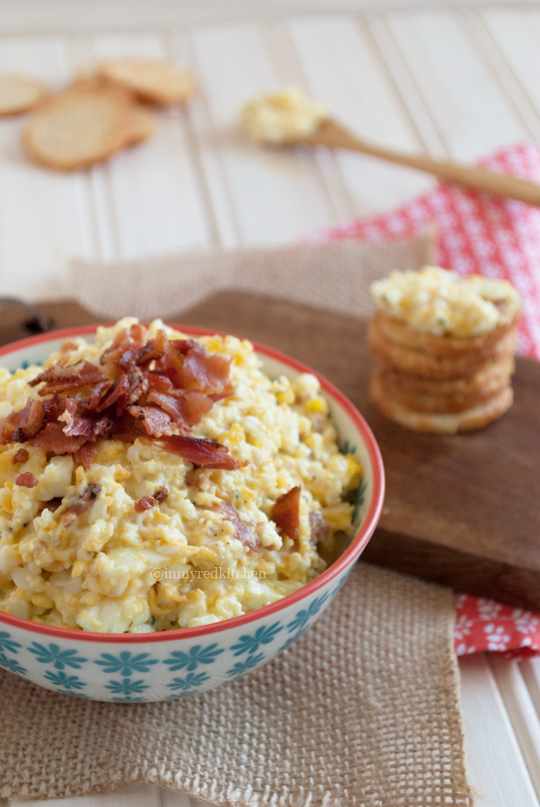 No gorgonzola it was… but wait, cheddar is a good idea! And if we are going there, why not add bacon?
So bacon and cheddar egg salad it was. And it's GOOD! I know, I know… everything I make is good 😉 but this one really ís. Go see for yourself:
Bacon & cheddar egg salad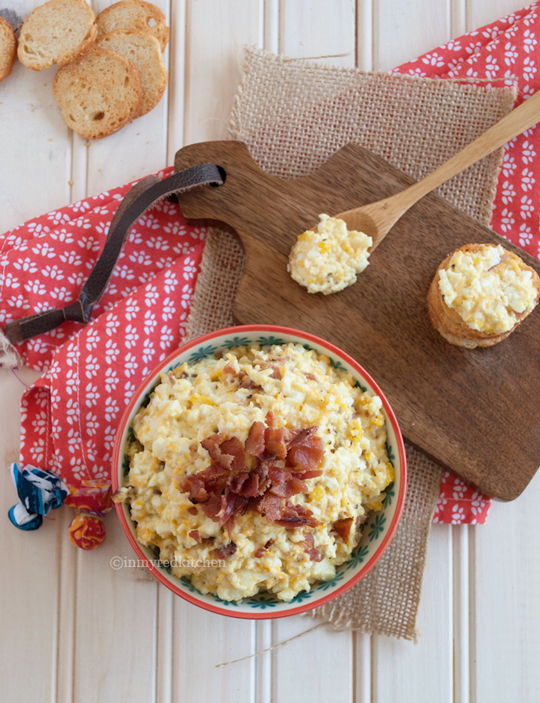 Can you believe it's so easy to make your own egg salad? No more store bought, plus you can make your own variations!
Ingredients
4 hard boiled eggs
2 Tbsp mayonnaise
1 tsp yellow mustard
4 strips of bacon
¼ cup grated cheddar
Instructions
In a bowl, crumble the hard boiled eggs with a fork.
Add the mayonnaise and mustard and mix until combined.
Heat a non-stick skillet over medium-high heat and fry the bacon (without adding oil or butter!) until crispy. Transfer to a plate lined with kitchen towels to let it cool.
Crumble it and add it with the cheddar to the eggs. Mix until combined and serve on toast or a sandwich.
You can keep the egg salad up until 5 days in a sealed container in the fridge.
https://www.inmyredkitchen.com/bacon-and-cheddar-egg-salad/
Copyright Ellen Bannink- in my Red Kitchen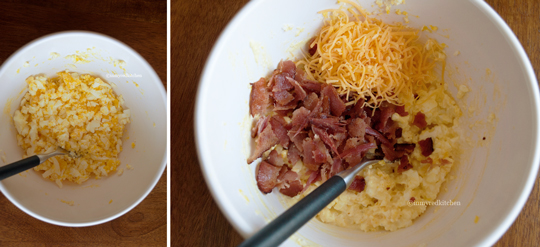 Enjoy!