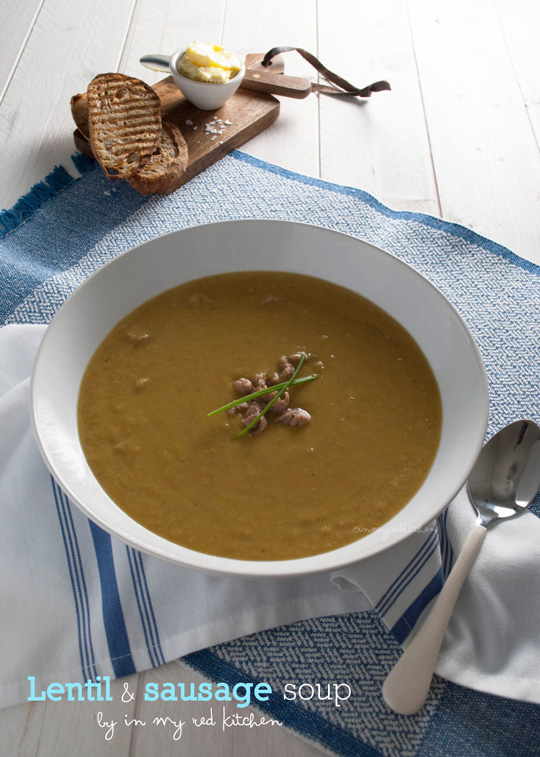 – Click here for this recipe in Dutch -> Linzensoep met worst –
Oh boy… being pregnant in the US feels like a full time job… Sort of 😉 What a difference with the Netherlands, even though I obviously have no idea what it's like to be pregnant in the Netherlands, but still!
For example health insurance is lousy here. We pay more than enough and we have sufficient coverage but still I'm on the phone for hours with various health institutions and with the insurance company because they sent unnecessary bills. Bills that eventually will be paid by the insurance company but during the call it turns out that they need an authorization from my OBGYN or something like that. Too bad that I have to spent time so they can figure that out 😉
Also something were I'm spending my time on: the search for a real Dutch 'box' for our living room.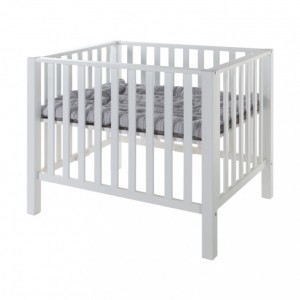 This wooden 'box' is used as a playard and it basically is a large square crib. It's typical European so impossible to find in America but we still would like to have one. It seems that I have found one on Amazon UK but I still need to find out how much delivery will cost. Of course, as a substitute we can put an extra crib in the living room or buy a Pack 'n Play Playard
. And later on a playpen
when the baby is a toddler but I don't like playpens at all, it makes me think of dogs when I see one.
We'd rather have a 'box'! And psssst: If you happen to know Europeans who lives in the US and who have a 'box' that we can buy, please email me. Or if you happen to travel to LA in the coming months from Europe and it won't be a problem to bring a 'box' for us as additional oversized luggage… Haha! I may always try it right? 😉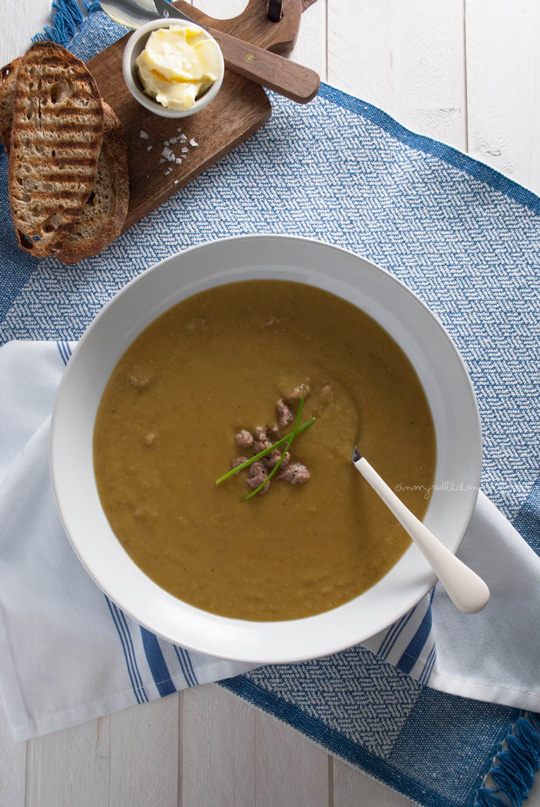 Anyway… that's what kept me busy this week, but I must admit that the 'box' situation already kept me awake when I was only six weeks pregnant…
Also, I do not cook much these days, P is working overtime and I just don't feel like cooking. But last week I did make this delicious lentil and sausage soup, according to a recipe that I made regularly years ago. I had to change the recipe a bit, because normally I used 'soup vegetables' and I had to go look for that (because I never use it anymore) but it's not a common thing in America. It's basically just a mix of small-diced leeks, cabbage and carrots. And the smoked chicken breast that was in the recipe had to be replaced by something else. I chose organic sausage. And then it also turned out that I accidentally bought precooked sausages, those sausages that you put on the barbecue. But that actually was the best thing, I removed the skin crumbled the sausage over the soup. Of course you can also get uncooked sausages that you grill yourself.
The soup is delicious! It reminded me of traditional Dutch split pea soup, but then a quick and easy version of it 😉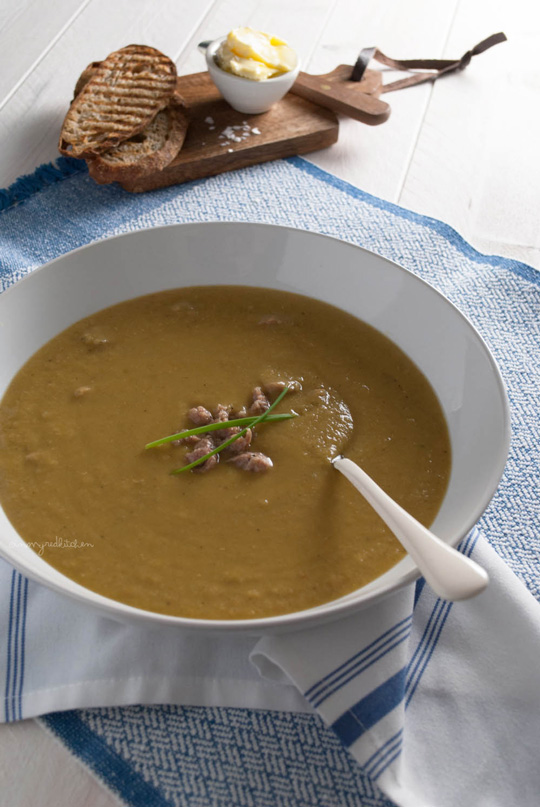 A filling soup, perfect for summer and winter!
Ingredients
2 Tbsp olive oil
1 onion, diced
2 garlic cloves, diced
1 small leek, diced
1 carrot, diced
1 ¼ cup red lentils
1 Tbsp madras curry pasta
6 cups vegetable broth (50 floz)
2 cooked bratwurst sausages
Instructions
Heat the olive oil in a soup pan over medium high heat.
Add the onion and garlic and cook for a few minutes until done.
Add the leek and carrot and cook for 1 minute.
Add the lentils and curry paste and add the broth. Bring to a boil, turn down the heat and let simmer for 20 minutes.
Use an immersion blender to puree the soup.
Discard the skin of the sausage and crumble the meat, add to the soup.
If the soup is warm enough, the sausage will warm up. If not, put back on the fire for a few minutes.
Serve immediately.
http://www.inmyredkitchen.com/lentil-sausage-soup/
Copyright Ellen Bannink- in my Red Kitchen
Enjoy!