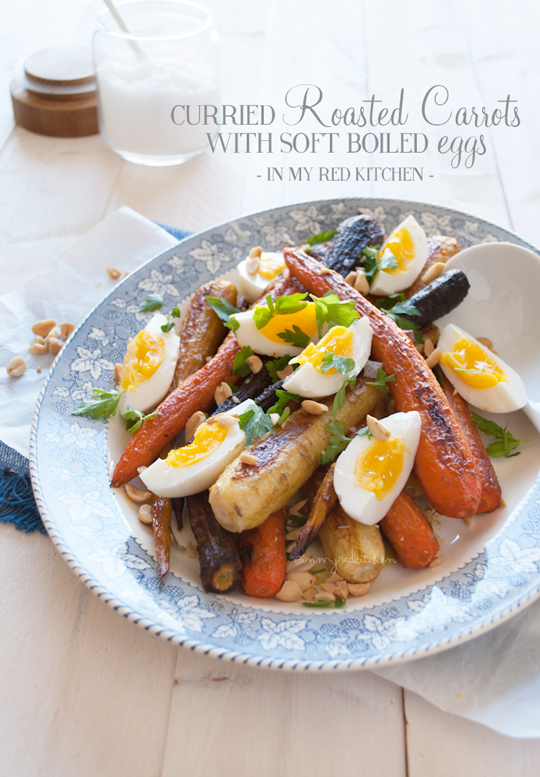 – Click here for this recipe in Dutch -> Geroosterde kerrie wortelen met ei –
For the past six weeks P was working a lot. Or was it seven weeks? I completely lost all sense of time, I have no idea… He worked regularly until around midnight, and even on weekends he had to be at the office.
Sporadically he came home around dinner time if he was lucky, and a few times they gave the whole crew a day off on Sunday to take a break or because they were expecting a tough week. Just a few more of those days to go for him… the deadline is today. Or next Monday, they're not quite sure yet 😉
P and I got totally confused by the days. Today is Friday or Wednesday? That's what happens if you work over the weekend.
Fortunately it is a fun project he's working on. That's making up a bit for the fact that he worked 185 hours in the past two weeks Yep, 185 hours, that's not