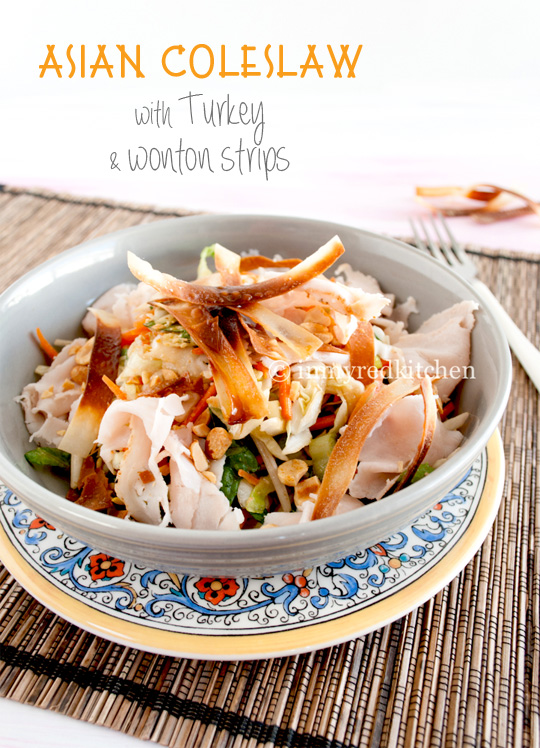 This Asian-style coleslaw salad is one of my favorites at this moment. I eat this at least once a week for lunch.
Just mix some coleswla coleslaw with romaine and add bean sprouts for an Asian touch.
But the best of this coleswla coleslaw (argh! I keep typing it wrong!) salad is the dressing.