So my husband bought a black BMW convertible last week… Early mid-life crisis? 😉 No, just a boy's dream 🙂 Too bad the weather wasn't that good in LA last week, but luckily the sun came out again last weekend.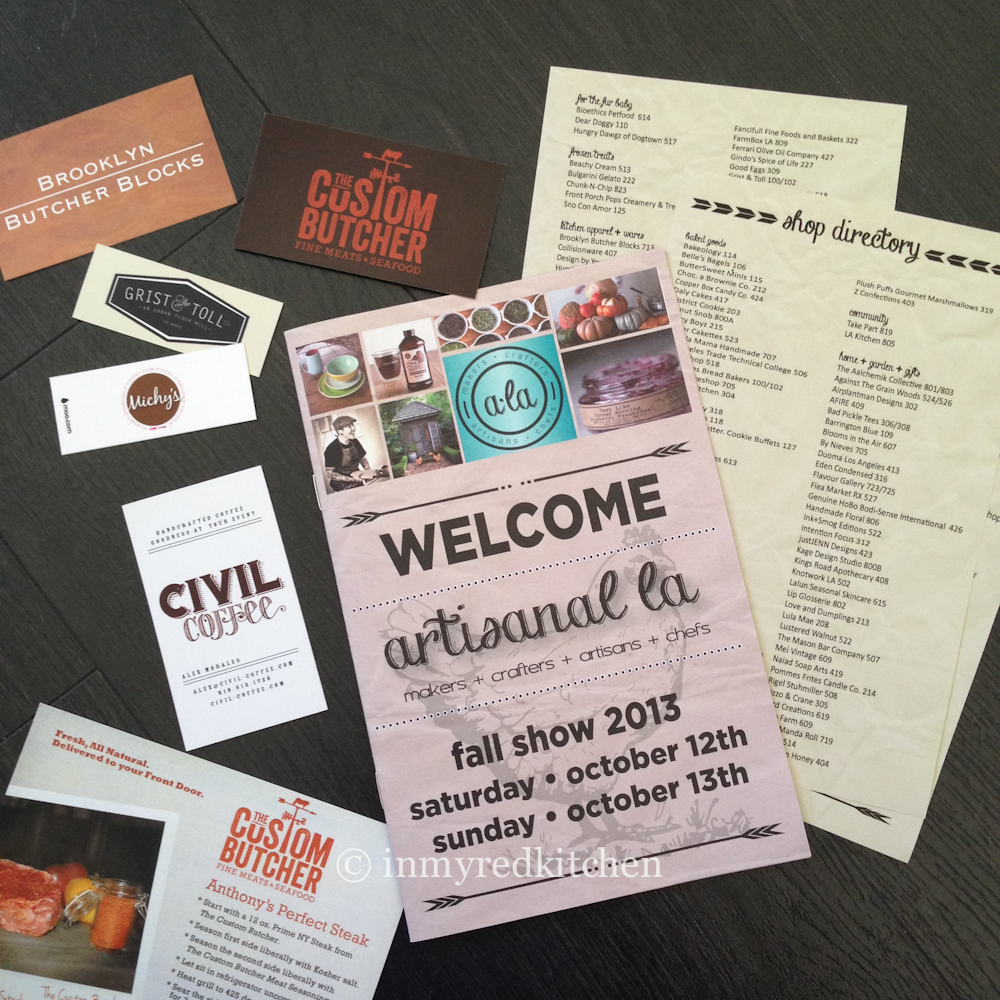 We were thinking of taking the car for a ride and drive up to the Palisades or Malibu to go hiking, but instead I stumbled upon Artinasal LA on Twitter. They were organizing a Fall Show in Downtown LA. We rescheduled our hike to next weekend, when my brother and his girlfriend are here, and we drove east to DTLA with some cash and empty bags.
This was the first time I heard about Artisanal LA but their website explains exactly what it is about: Artisanal LA is a pop-up community event with weekend long seasonal shows and shops celebrating the city's finest local, sustainable and handmade edibles.
And oh boy, it didn't dissapoint me. First we walked around to see what the show had to offer and on our second round we tasted and bought.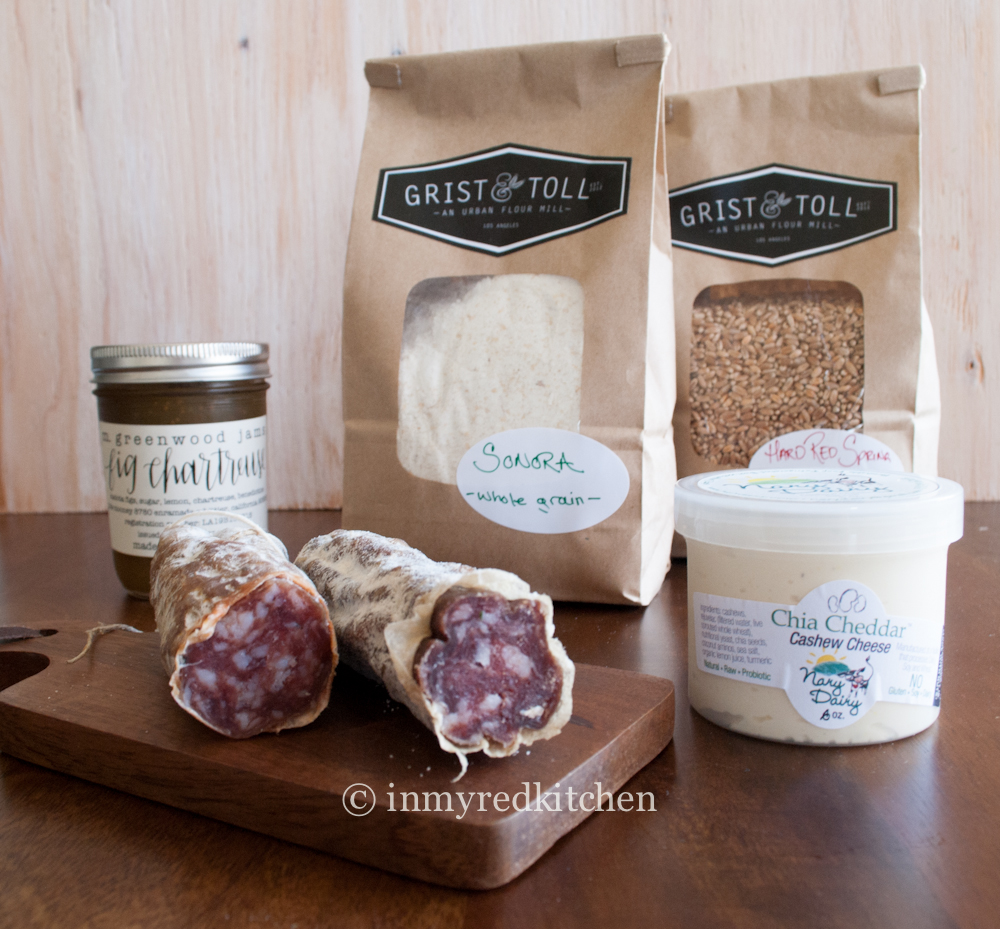 There were lots of baked goods to try and buy but because of my new lifestyle I avoided those stands. Well ok, I tried some vegan & glutenfree brownies (a little on the dry side but tasty), I bought one macaron (nobody can beat Poptasi macarons) and I tried some vegan bacon (bacon taste at first but coconut after-taste).
Here is what I bought:
Really great Fig Chartreuse jam that taste great with goat cheese. It's from an adorable company called M.Greenwood Jams and this jam is made of white figs and chartreuse liqueur. Delicious! I wonder how long this jar will last, I'm planning to eat it often! 😉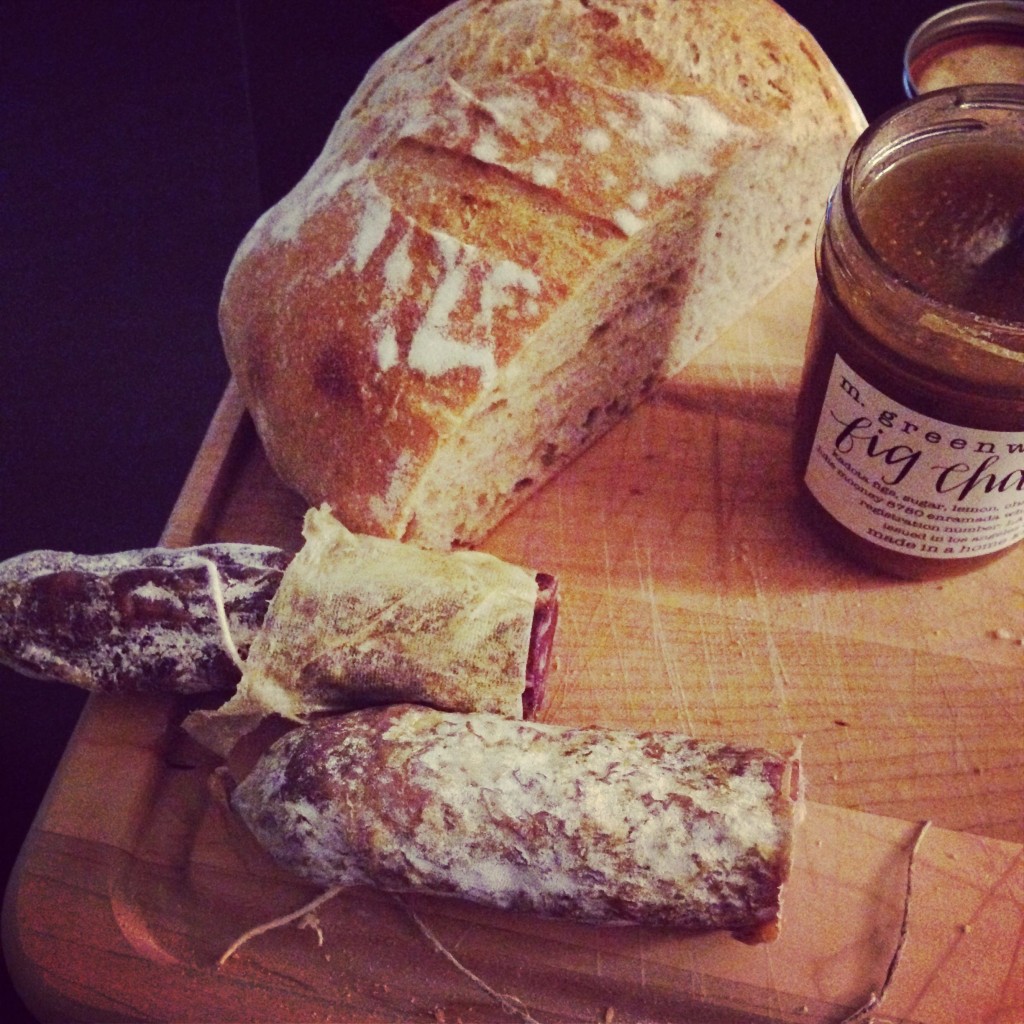 Dried salames from Fancifull of course. Also bought some of them at the Unique LA Summer Show and since this is something I'm missing from the Netherlands I HAD to buy one truffle and one wild boar salame. We already started eating them 😉
I already read about Cashew Cheese but this was the first time I actually got to try it. Yum, it taste like hummus! I'm not missing cream cheese since I stopped using dairy but I liked Nary Dairy's cashew cheese so I bought the Chia Cheddar version.
I was planning to make a vegan quinoa with butternut squash for dinner that night but when we tasted some merlot and tartar from The Custom Butcher we immediately bought a NY Steak. And it didn't dissapoint us, it was delicious! I wil definitely order some meat and seafood on their website soon. Those people set up their business with lots of passion, and I like that 🙂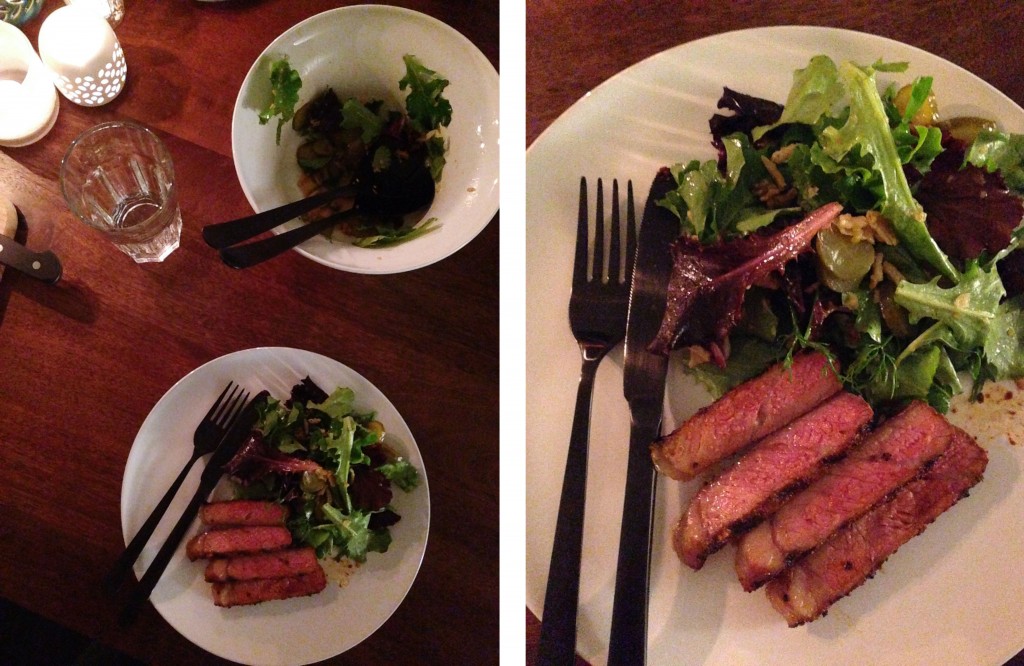 And last but not least I had a great talk with the girls of Grist & Toll. Artisanal LA was their first show where they sold their flours. And since I like to work with dough and bake breads the 'urban flour mill' got my attention. They are preparing for their Grand Opening in Pasadena at this moment so if you want to keep updated on that you can subscribe to their mailing list here. Also nice to know: they are shipping a big stone mill over from Europe. So exciting!!
I bought a bag of whole grain flour and since I was already thinking of buying spelt to make a salad, I also bought a bag of wheat berries. Can't wait to try them both!
Artisanal LA so inspiring with all those passionate local vendors selling beautiful products. What if I start a company that bakes typical Dutch cookies and start to sell them at Farmers Markets? Hmmmm… I really have to give that one a thought, I love shopping Farmer Markets and shows like this so why not make people happy with my cookies? But first: expect some typical Dutch cookies on my blog soon! 😉