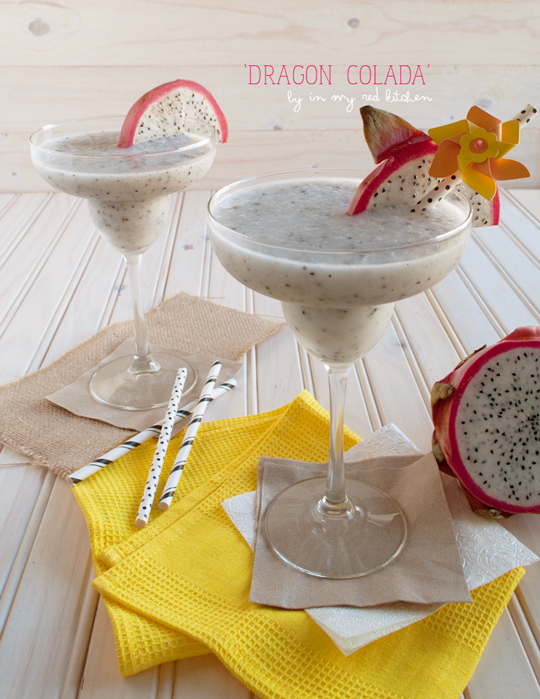 My first introduction to dragon fruit was at college and it came in the form of a processed drink, the ones that come in those little bags. Those little bags of juice that are so hard to put the straw in.
I can't remember when I had my first real dragon fruit but I do remember eating it in China. I love the flavor, it isn't too sweet and it has a smooth texture.
When Frieda's sent me a big box of fruit for their 'Fear No Fruit' campaign it made me think about myself. I grew up with 'normal' fruits like apples, pears, bananas and strawberries. But nonetheles I'm willing to try 'weird' or 'tropical' fruits now. Because the only way to know that I don't like it, is to try it first!