Summer has begun and we bought a barbecue grill last weekend. I'm the cook at home, P once said he can prepare food but he can't cook. That's exactly how it is! But when it comes to grilling, he's my man!
Three years ago -when P & I just met- I invited some friends over for a barbecue party at my roof terrace. I would practically be away the whole summer so this would be a nice thing to do before I had to miss all the fun that summer. And of course I already figured out this was a nice opportunity to see P again, I already had a small crush on him 😉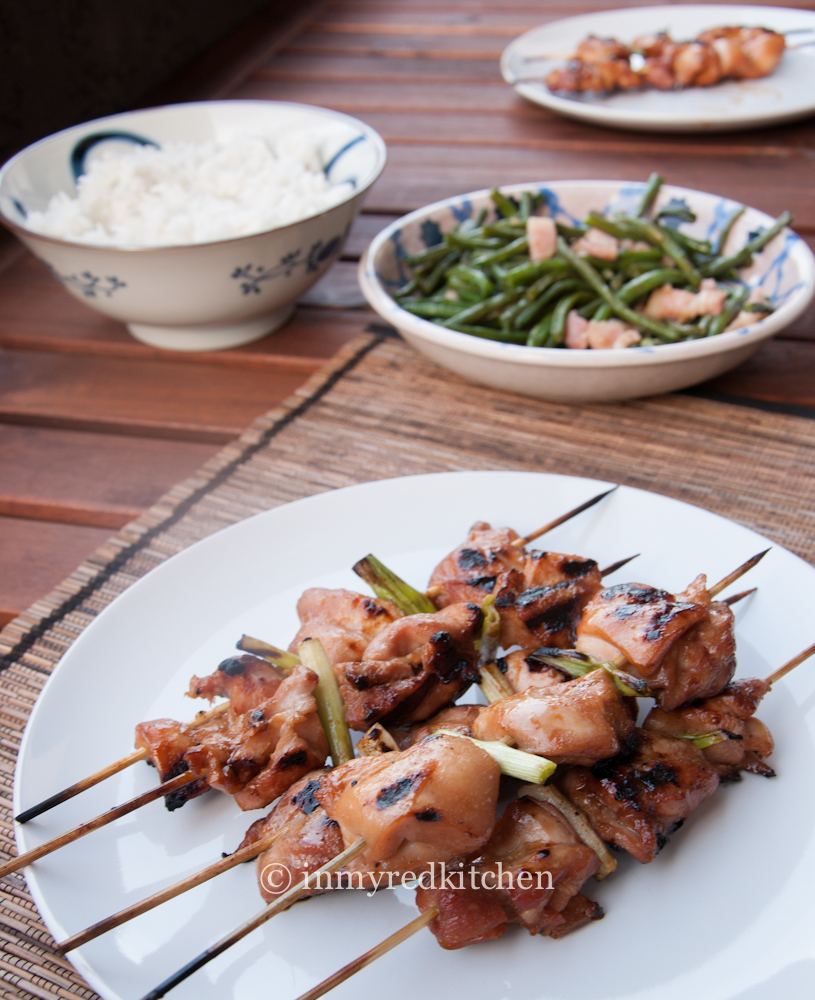 Luckily he showed up, bringing some shrimps in a fantastic marinade. 'Wow, a man who can cook!' I thought, and I liked him even more.