– Click here for this recipe in Dutch -> Kip Madras zonder pakjes –
I'm always a big fan of homemade food so when my brother sent me a picture of the dinner he was cooking at that moment I made a promise.
A promise to do a post on Chicken Madras curry. So here it is.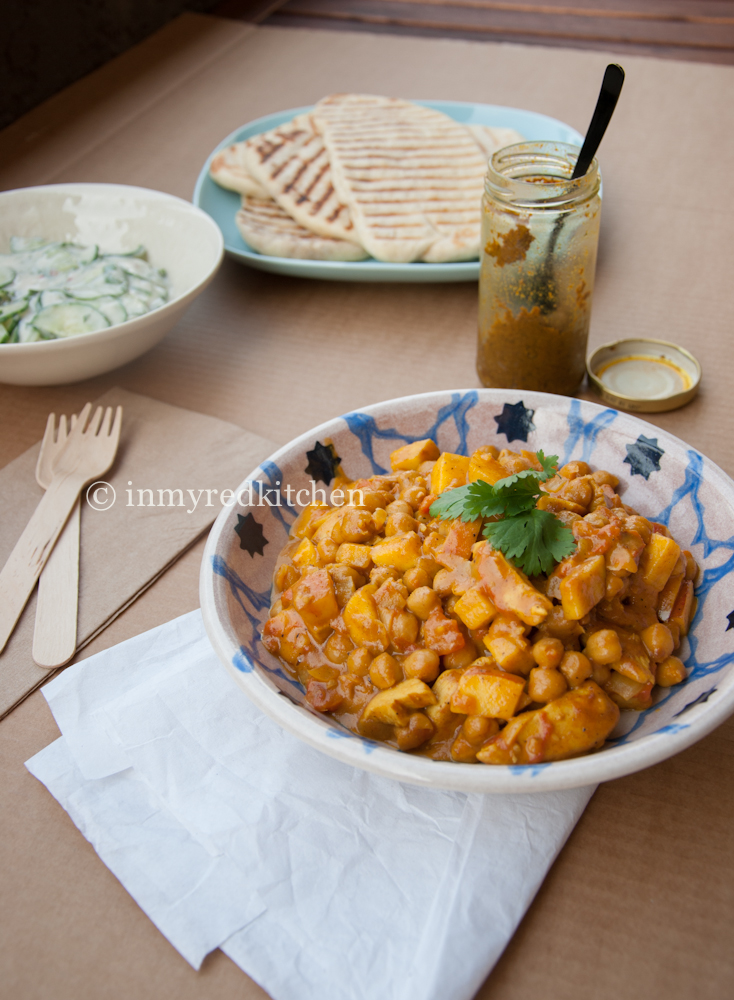 This curry is a populair dish in the Netherlands and it all comes from a package. These kinds of packages all go under the name 'Wereldgerechten' which means World Dishes. There is Italian lasagna, Mexican burrito's, Indian chicken tandoori, Greek kofta, Morrocan chicken tajine, Spanish paella, Japanese teriyaki and so on.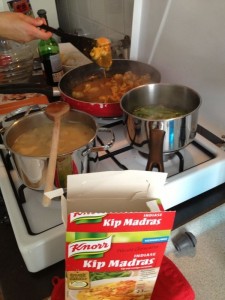 And I have to admit, I also used to prepare those Wereldgerechten quite often.